Lemon Shark Poke and Sushi Burritos in Dr Phillips
Sushi burritos and poke bowls are making a big splash in Central Florida lately. It's easy to see why it's a trend, especially with the fast casual chipotlification of the restaurant industry these past few years.
Lemon Shark Poke has opened in the former location of Pincho Factory in the Dr Phillips Marketplace, bringing the sushi burrito and poke craze to west Orlando. The decor is rather sparse and dark inside, but the food is fresh. I enjoyed my Maui heat wave pokerrito (that's what they call their sushi burrito). It's hard to pick out since they feature their bowls more prominently on the menu, but it's there.
LEMONSHARK POKÉ
Address: 7600 Dr Phillips Blvd suite 102, Orlando, FL 32819
Menu: lemonsharkpoke.com
Phone: (407) 730-5201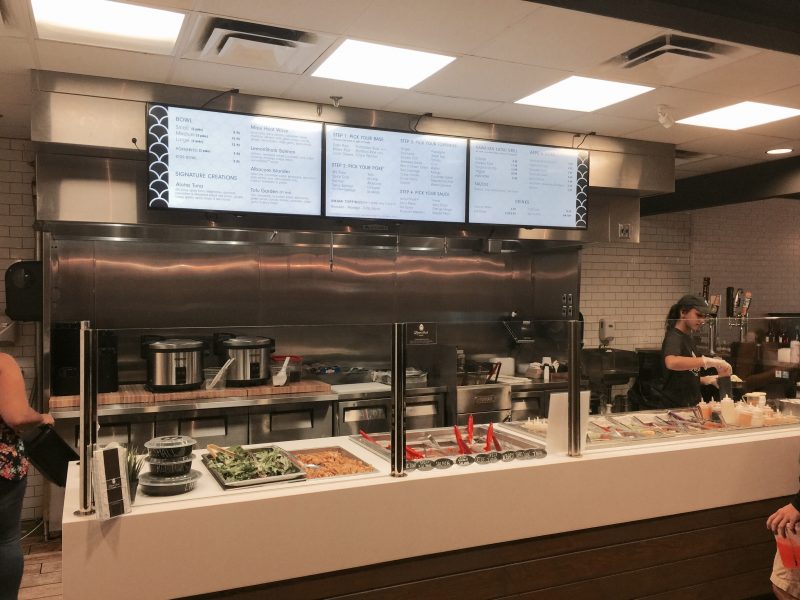 Maui Heat Wave
Spicy Tuna, Spicy Salmon, Cucumber Salad, Serrano Chili, Avocado, Green Onion, Carrots, Ginger, Crispy Garlic, Spicy Mayo, Spicy Ponzu

LEMONSHARK BUILD YOUR OWN POKÉ BOWL