The Fearful Foodie's Guide to Halloween Horror Nights at Universal Orlando 2017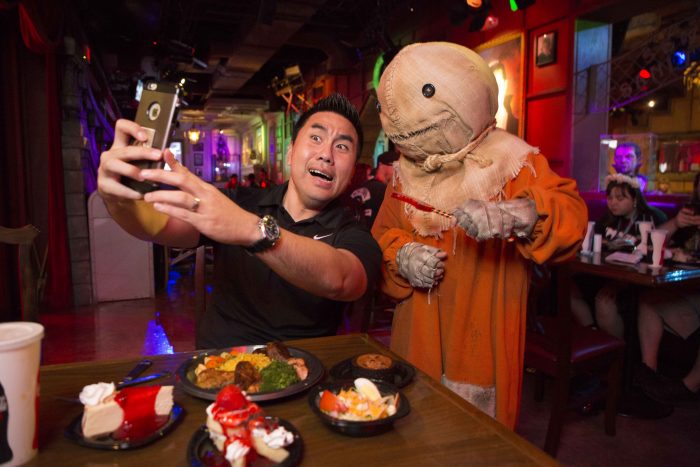 I recently was tasked by Universal Studios to do this article on the dining options during their annual Halloween Horror Nights. It was the most fun I've had in a long time – getting scared out of my wits. It had been a long time since my last visit for Halloween Horror Nights – I was actually a scareactor for a season during college as a hillbilly zombie.
I must say, the haunted houses were superbly done this year – at times, I felt like I was walking into a horror film or some very real nightmare brought to life. My favorite was the Reaping maze, filled with creatures that put the "scare" in scarecrow.
Check out the article here and some photos from our visit:
https://blog.universalorlando.com/food/foodies-guide-hhn2017/