Holler & Dash celebrates one year anniversary + reveals new menu items
We were invited to Holler & Dash's one year anniversary event at their only Florida restaurant located in Celebration and we loved it.  The food came out impressively fast and it was tasty but the staff, service and ambiance were the biggest highlight.  They treat you SO GOOD over at Holler & Dash with their Southern hospitality and they really have a passion for creating great food and memorable experiences.
Their biscuit-inspired menu pays tribute to the South in a fresh new way with chef-driven recipes, fresh ingredients, and layers of flavors like you've never tasted before (plus a few you know and love).  Now would be a great time to check out Holler & Dash if you are ever in the Celebration area since they have recently added new items to their menu such as: sandwiches, egg plates, salads and toast.
Blueberry & whipped ricotta, mint toast (NEW!)
Avocado Smash, watermelon radish, lemon toast (NEW!)
Pig In The Garden – Smoked bacon, sweet gem lettuce, fried green tomatoes, pimento cheese, green goddess (NEW!)
Kickback Chicken – Fried chicken, goat cheese, green onion, sweet pepper jelly with a kick with fruit
Chicken. Set. Go. – Fried chicken, pimento cheese, jalapeno, sorghum with tots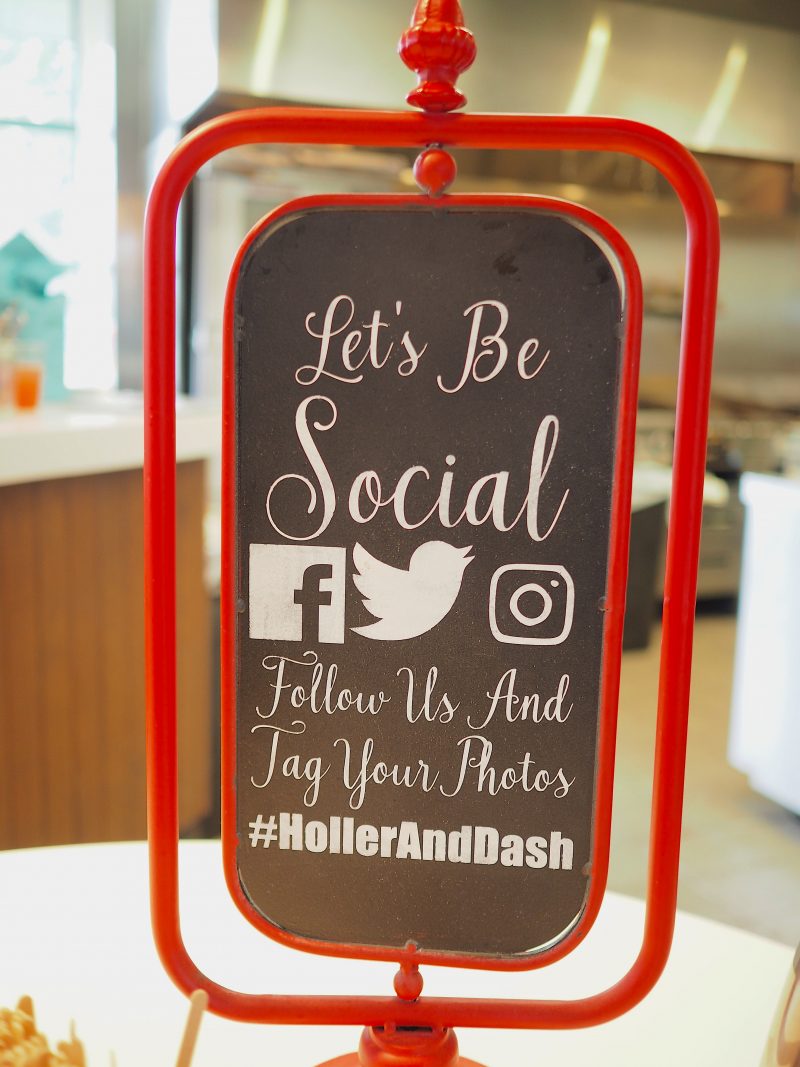 Be sure to check out Holler & Dash soon for breakfast or lunch (or breakfast for lunch!)
(Source credit: Holler & Dash)
Holler & Dash
6268 W Irlo Bronson Memorial Hwy, Kissimmee FL
http://holleranddash.com
(321) 204-1445