Our delightful feast was prepared by Chef de Cuisine, Ryan McLaughlin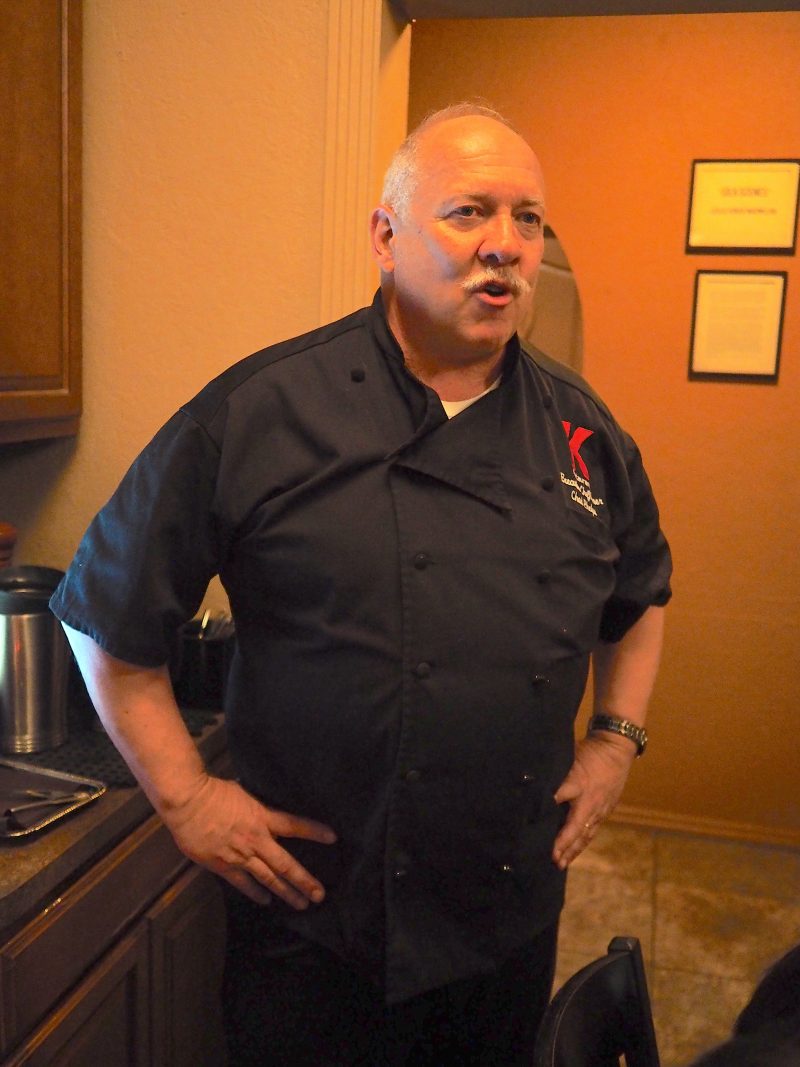 We were invited to K Restaurant to preview a few dishes from their new Brunch menu, which will launch this Sunday, January 21 from 10am-2pm as well as try some of their classic dishes.  We enjoyed meeting the owner Chad Phelps (above) and his wonderful team and trying their delicious food.  The restaurant is quaint and dreamy, making it the perfect spot for a date or a casual meet-up with good friends.  You must check out K Restaurant in College Park soon if you have not already!  It is incredible.
The amazing kitchen staff
The talented serving staff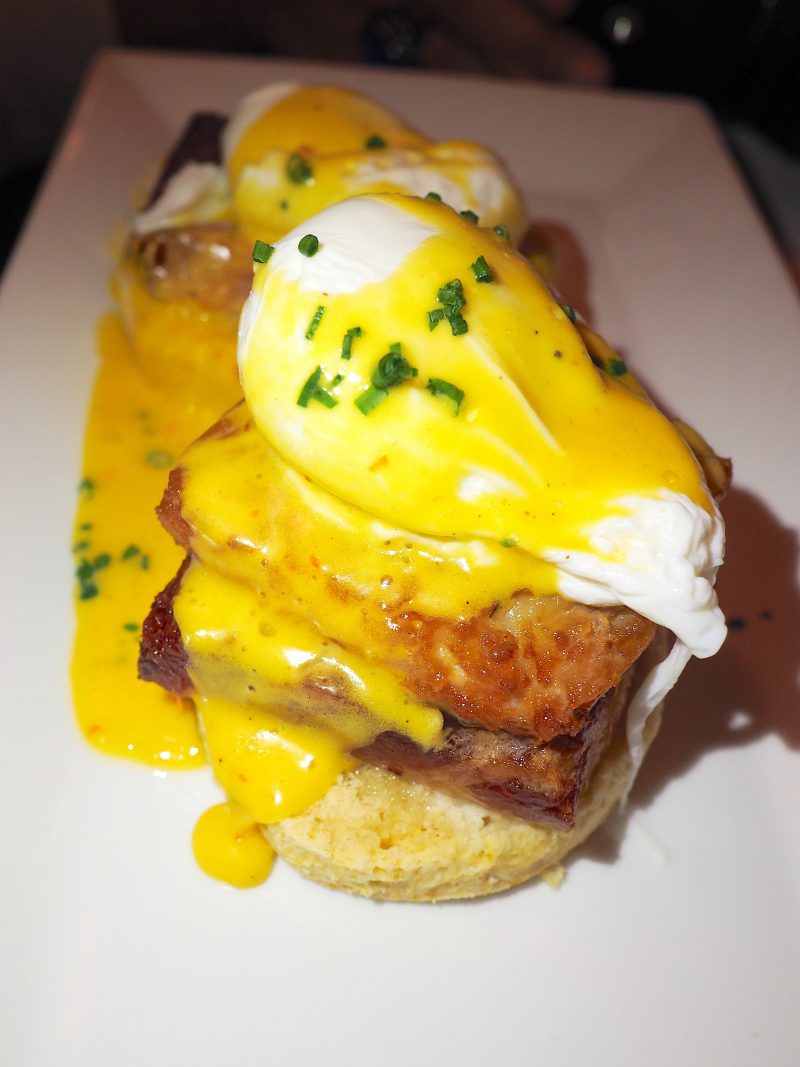 Pork Belly Benedict
Chicken and Biscuits with Sausage Gravy
Basket of Biscuits and cinnamon maple honey butter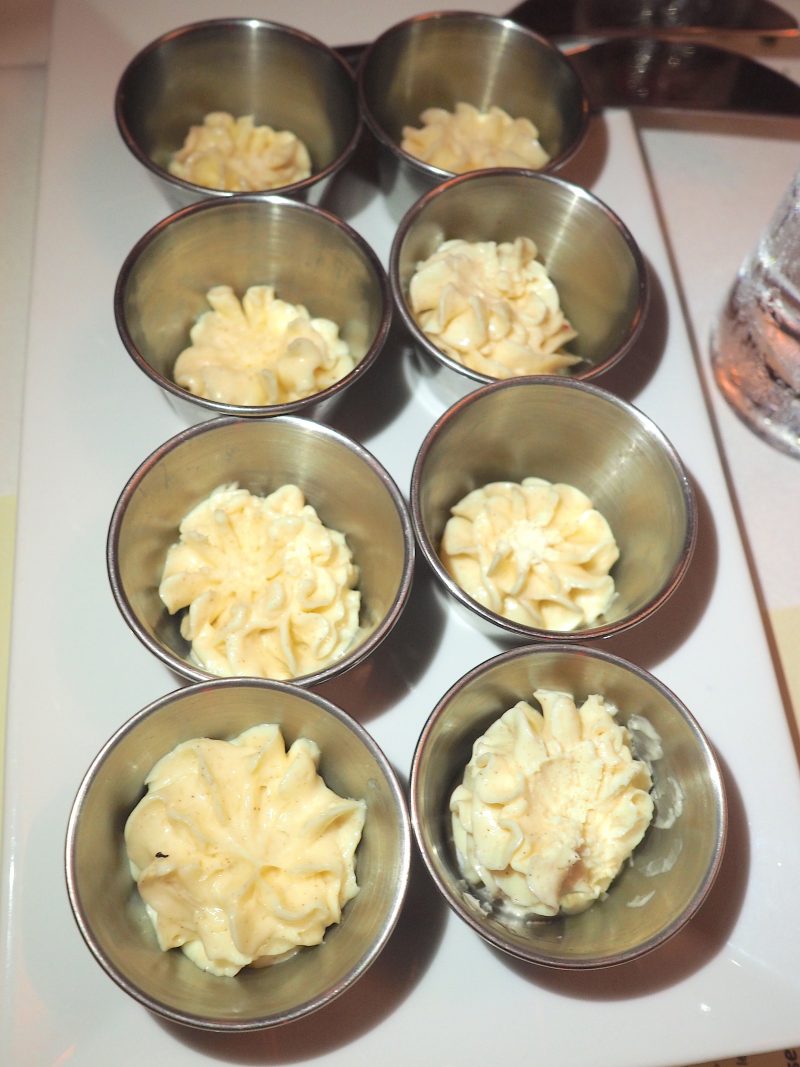 The dishes below are from their dining menu which rotates regularly so be sure to check out their website daily for their updated menu.
Arancini
Oysters with champagne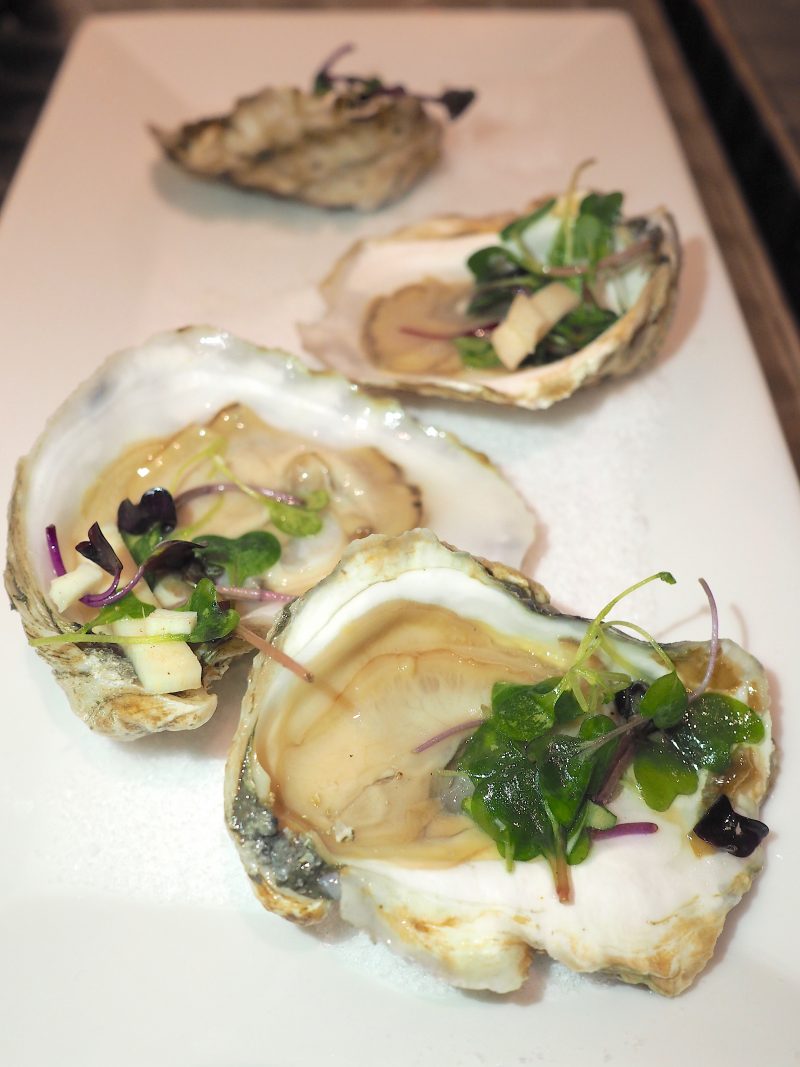 Oysters with herbs
Fried green tomatoes
Charred Octopus – Waterkist Farm tomatoes and peppers, olive oil, lemon
Shrimp and Grits
Wild Mushroom and Caramelized Onion Toast
Duck Cassoulet – great northern and cranberry beans, chard, pork belly, duck confit
Shared Vegetable Platter
K Filet – smashed red bliss potatoes, rainbow carrots, truffle oil, veal demi-glace with a serving of vegetables
Lemon Meringue Tarts
French Toast Bread Pudding – cinnamon anglaise, caramel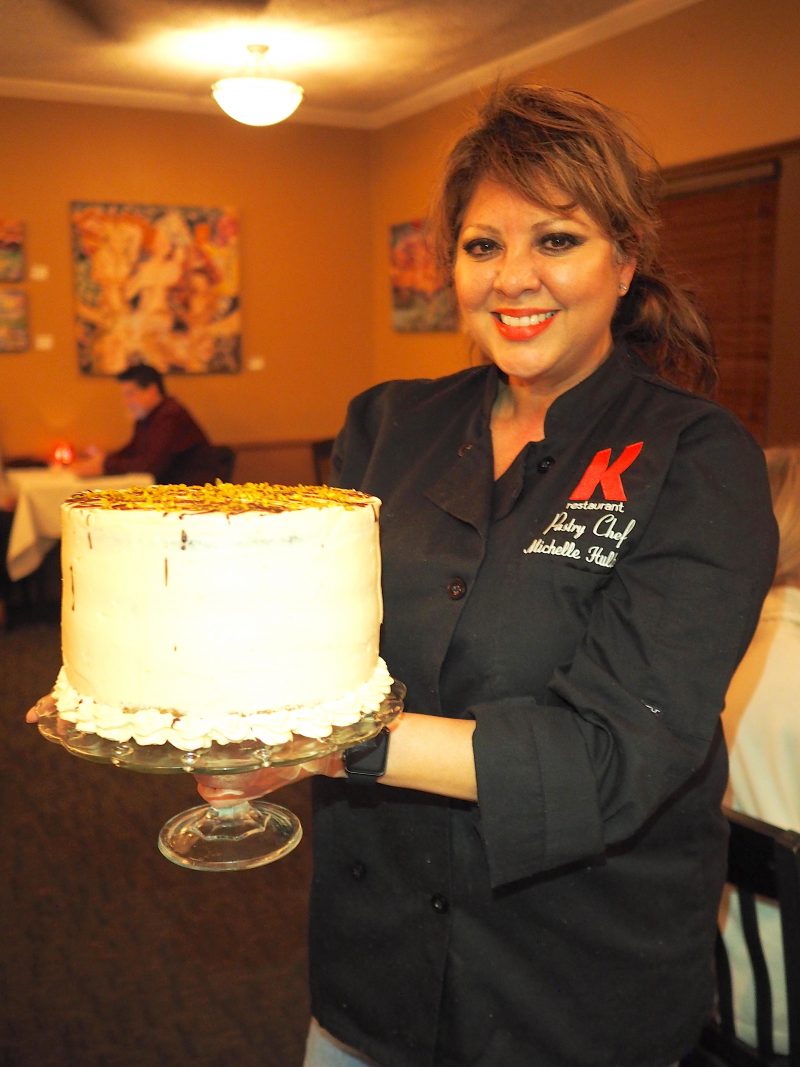 Plated dessert course by the lovely Pastry Chef, Michelle Hulbert
Chocolate Orange Grand Marnier Pistachio Layer Cake (my favorite!)
Chocolate Mousse Torte
Almond Cake – fresh blackberries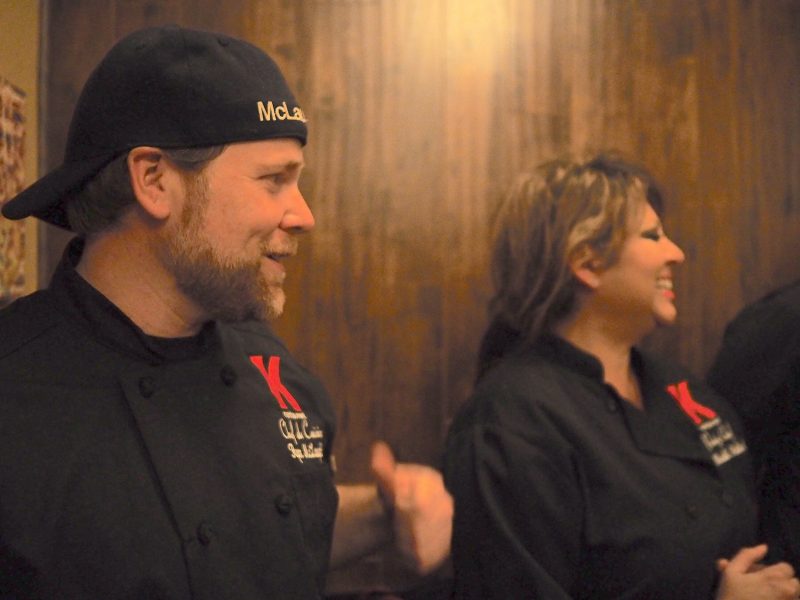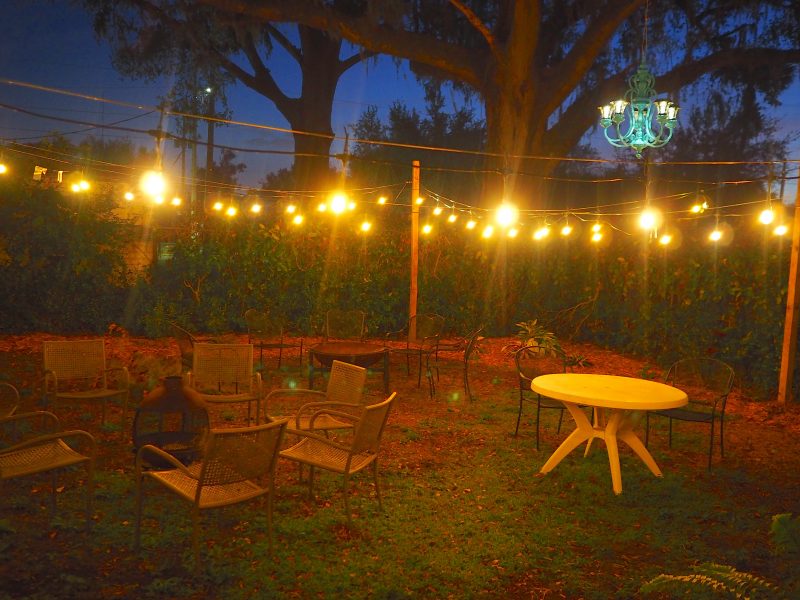 Their beautiful outdoor patio
Be sure to check out K Restaurant soon!  Stop by K Restaurant this Sunday,  January 21 from 10am-2pm to kick off their new Brunch with them!
K Restaurant
1710 Edgewater Dr, Orlando, FL 32804
(407) 872-2332
http://krestaurant.net/