East End Market is a neighborhood market and cultural food hub inspired by Central Florida's local farmers and food artisans.
Located in the Audubon Park Garden District of Orlando, Florida, the two-story structure is home to a dozen merchants, a large event space, a demonstration kitchen, an incubator kitchen, offices, retail shops, a full-time, award-winning caterer and a world-class restaurant.
There's a lot to love about East End Market – the vibrant atmosphere, culture, and unique merchants. The market seems to have sparked wide-spread community support with endless visitors entering the building throughout the day.
After much excitement for one weekend, East End Market announced that they will be closed for the rest of the week and will be open again on Saturday, November 2nd at 10:00AM.
Vendors at East End Market include:
Cuisiniers Catered Cuisine & Events
Jamie McFadden: Info@cuisinierscater.com
"Constantly striving for Perfection," has been Cuisiniers Executive Chef Jamie McFadden's goal over the past decade. His culinary education and travels throughout Europe and the United States have enabled him to build a solid foundation on which he continues to exceed expectations of palettes throughout Central Florida.
After graduating from Baltimore's International Culinary College and La Varenne Cooking School in Burgundy, France, Jamie worked abroad under Master Chef Petter Timmins at the Park Hotel in County Cavan, Ireland. His reputation as an award-winning chef in Central Florida was earned at various high profile restaurants including his own restaurant, Mimi's Cafe & Wine Bar.
Local Roots Farm Store
Emily Rankin: emily@localrootsdistribution.com
The Local Roots Farm Store brings together Florida farmers, artisans, and local food lovers. From the farm to the city, local roots offers "all Florida, all year." You can pick-up your farm-fresh eggs, local honey, a bounty of fresh Florida seasonal produce, as well as an unparalleled selection of Florida naturally raised meats. Bringing the farm to your table! Within the store, The Roots Cellar will be offering craft beer on tap and wine by the glass. The beer selection will include Florida craft beers, as well as a beautiful selection of wine from domestic boutique producers. Come enjoy the flavors of Florida!
Olde Hearth Bread Company
Shannon Talty: shannon@oldehearthbreadcompany.com
A family-owned artisan bakery committed to bringing you the most natural, hand-crafted breads and pastries that you can get your hands on in Central Florida. No Perservatives. No artificial flavors. When simple is good. Shannon and Janice Talty created the Olde Hearth Bread Company in 1998. The original vision was to establish a retail and wholesale business offering high quality artisan breads and pastries. However, the demands by chefs in Central Florida for quality breads, previously unavailable to them, ignited the wholesale business and gave the company its direction.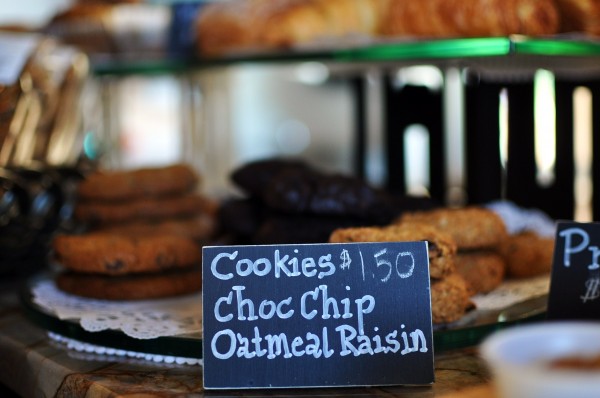 Houndstooth Sauce Company
David Bressler: david@houndstoothsauces.com
David Bressler of Houndstooth Sauce Company will serve his famous red and white BBQ sauces, marinades, dressings, glazes, dipping sauces, rubs, soups, sandwiches, salads and apparel.

La Femme Du Fromage
Tonda Corrente: tonda@tondaskitchen.com
Tonda Corrente is a local cheese and wine enthusiast with a passion for food and the everyday celebration of life that happens around the dining table. She is a self taught chef and the owner of Tonda's Kitchen, a catering company. She is committed to using local and organic products. La Femme Du Fromage will be Orlando's premier destination for learning about and obtaining artisan cheeses. The shop will provide guests with high quality, hand crafted and unique cheeses, and a friendly and passionate retail experience.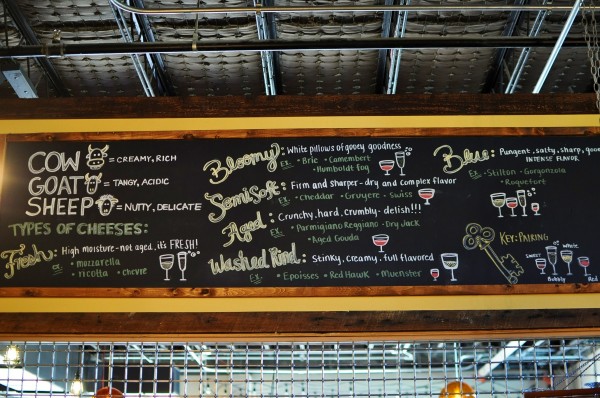 Fatto In Casa
Elisa Scarpa: elisa@fattoincasa.us
Fatto in Casa, Italian for "homemade," was founded in 2009 in Winter Park by Italian born and raised Elisa Scarpa. From appetizers to desserts, using the highest quality ingredients, original & seasonal recipes, Fatto in Casa thrives to provide outstanding authentic Italian food to the greater Orlando area. Freshly prepared specialties will be available daily.

Skyebird
Devin Edwards: devin@skyebird.com
Skyebird is a locally owned and operated juice bar and experimental kitchen that uses the best mix of local and organic produce to make fresh juices, smoothies, house brewed Kombucha and a full raw food menu. Skyebird's goal is to provide a healthy alternative to support a variety of nutrition and lifestyle based diets. The term 'experimental' refers to their approach to food, which brings a constantly evolving menu as they work with new seasonal ingredients, equipment and processes to challenge themeselves and their customers' appetites. Skyebird will serve a vegetarian & vegan friendly breakfast, lunch and dinner.

99 Market
Jennifer Crotty: jennifer@99market.org
99 Market provides inspired plantings and florals as well as gifts for the home and embellishments for celebrations. Offering gifts honoring nature and all of its curiosities, we feature local crafts, materials, art, and re-purposed items for the home and garden. Originally founded in Charleston with the making of old world troughs, fountains, and topiary, we have traveled the flower show circuit and found a cozy home in the East End Market. 99 Market will continue to serve customers at local farmers markets and at East End Market by combining the worlds of landscape and floral design to make people happy by making beautiful things.

Lineage Coffee Roasting
Jarrett Johnson: jarrett@lineageroasting.com
Lineage is committed to being a craft coffee roaster who is always pioneering but never far from home. Making craft coffee dream a reality in Orlando and setting out to help inspire those times for others. Lineage has researched and perfected the best methods of coffee brewing so that each cup of coffee is a delight to enjoy such as pour-over and Chemex, a brewing method that was invented by a chemist to allow for a perfect brew time.

The Old Inc
info@theoldinc.com
Old Inc's passion is to share with others their love for furniture and decor, by incorporating an old way of living into a new way of life.

Txokos Basque Kitchen
Michele Salgado: michele@thespanishrivergrill.com
Founded by James Beard Award Nominated Chef Henry Salgado and his wife Michele Salgado of Spanish River Grille, Txokos Basque Kitchen is one of the few vendors still under construction at East End. A Txokos (cho-kos) refers to the underground gastronomic clubs that emerged in the Basque region of Spain during the Franco regime. Not allowed to enjoy their language, customs or food, the men would gather secretly to cook, speak their native tongue and sing their time honored songs together. Today the Basque country is recognized not only for its rich culture and heritage but for its outstanding food and creative chefs. With an open kitchen, and an Asador for grilling, Txokos Basque Kitchen will celebrate the proud spirit of this special part of Spain with food that is both traditional and fresh. With a year round growing season, Txokos will source as many ingredients as possible from its East End Market neighbors and from the abundant and talented local farmers in Central Florida.
Find out more about the merchants at East End Market here: http://eastendmkt.com/our-merchants/