2014 is shaping up to be quite a year of renovations, re-imaginings, and re-inventions for the food and hospitality industry in Central Florida.
Grande Lakes Orlando will launch multi-phase renovations at both The Ritz-Carlton and JW Marriott Orlando that will see the debut of two new restaurants: Highball & Harvest at The Ritz-Carlton Orlando in July 2014 and Whisper Creek Kitchen (complete with an on-site brewery) at JW Marriott Orlando in Fall 2014.
Readers may be familiar with the two hotels for their esteemed, higher end restaurants: Norman's at the Ritz and Melissa Kelly's Primo at JW Marriott (where many local chefs and industry leaders got their start in 2003). The two new restaurants will likely fill the gap for more middle class tastes to complement the existing high end establishments.
In addition to these new culinary offerings, a significant renovation will be launched at The Ritz-Carlton Spa and updates to meetings spaces at both hotels will be completed.
"In celebrating Grande Lakes Orlando's tenth anniversary as Orlando's luxury leader, the year's renovations underscore our commitment to providing authentic, innovative experiences and the highest level of service that keeps our guests coming back," says Jim Burns, Vice President and Managing Director, Grande Lakes Orlando. "Following the 2011 renovation of all of the resort's 1,582 rooms and suites, as well as the start of our meeting space upgrades in 2012 and 2013, we are excited to continue the revitalization of the resort this year."
The two new restaurants are part of the resort's sustainable cuisine philosophy, which started when the resort opened in 2003 with Primo at the JW Marriott and the opening of Whisper Creek Farm, a 13,000-sqaure-foot on-property farm and event space, in 2012.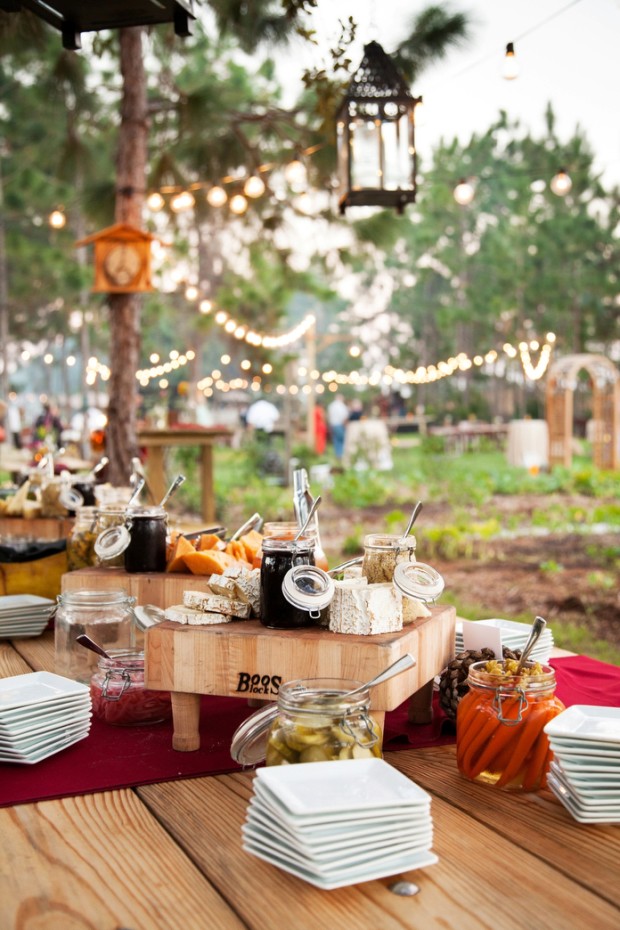 Highball & Harvest will replace The Vineyard Grill, The Ritz-Carlton Orlando's current casual dining restaurant, which will close for complete renovations in May 2014, and re-open as Highball & Harvest in late summer 2014. It will be led by Chef Mark Jeffers, current chef de cuisine at The Vineyard Grill.
The restaurant will feature a Southern-inspired and locally sourced menu (from both the on-site Whisper Creek Farm and local purveyors), crafted cocktails, and a design inspired by the railroad system that made Florida an agricultural epicenter.
The name Highball & Harvest comes from two places – Highball is the conductor's signal for a train to depart and to move at full speed. It also refers to the restaurant's signature cocktail of the same name. Harvest alludes to the on-site farm and the use of other produce from local farms.
Expert bar chefs will serve up signature seasonal hand-crafted cocktails at an interactive cocktail table in an extensive bar/lounge area., and will also instruct while muddling tableside.
The second new establishment, Whisper Creek Kitchen will be a brand-new restaurant at JW Marriott Orlando and an extension of Whisper Creek Farm featuring ingredients from the farm and signature craft beer brewed by Cicerone®-certified Executive Chef Chris Brown of the JW Marriott Orlando.
Michelle Valle, Director of Public Relations, tells us that the in-house brewery will be a "nano-brewery, even smaller than a micro brewery, a half barrel brewing system capable of producing 15 gallons of beer a week, with 10 gallons to be placed into kegs for the restaurant and 5 gallons to be bottled for sale." There will be two beers available: one year-round signature "honey orange" beer made with honey obtained on-site at the hotel's Whisper Creek Farm and local oranges, and a second seasonal changing beer, like an autumn pumpkin beer in the fall from pumpkins grown on the property.
Rrenovations to the resort's more than 150,000 square feet of indoor meetings space commenced in the Fall of 2012 and will be complete by the close of 2014 with a bright, contemporary new look and feel to all spaces. Most notably in December 2013 the resort completed renovations to the 20,000-square-foot Palazzo Ballroom at JW Marriott Orlando and the elegant Ritz-Carlton Ballroom. The summer will close with a new look for the 40,000-square-foot Ritz-Carlton Spa that continues to win top accolades year after year."
See renderings of the Dining Room and Bar for the new Highball & Harvest below:

# # #
About Grande Lakes Orlando
Grande Lakes Orlando is a unique 500-acre resort with a luxury 582-room Ritz-Carlton and deluxe 1,000-room JW Marriott Hotels. In particular, the Grande Lakes Adventure Experiences program, which includes kayak and canoe eco-tours and a fishing school, reflects the resort's natural surroundings. Grande Lakes also offers the culinary mastery of award-winning Chefs Norman Van Aken and Melissa Kelly, new total-wellness inspired treatment programs at The Ritz-Carlton Spa and Golf Digest Schools' golf instruction. The estate is located 15 minutes from the Orlando International Airport, five minutes from the Orange County Convention Center and minutes from the major theme parks.
Guests at both hotels can enjoy all the facilities and services at Grande Lakes Orlando, including the 18-hole championship golf course, designed by Greg Norman, the 40,000-square-foot Ritz-Carlton Spa offering a new rooftop eco-space, a wide selection of natural treatments, baths and hydrotherapies, and advice from the world's first Citrus Consultant. Membership offerings are also available through The Ritz-Carlton Orlando, Grande Lakes Members Club. For more information about Grande Lakes Orlando, visit www.grandelakes.com.
Follow Grande Lakes Orlando on Twitter at @JW_Orlando and @RC_Orlando.