On November 8, 2014, we were invited to join the Cystic Fibrosis Foundation at Lake Meadow Naturals Farm in Ocoee, FL for Fresh from the Field dinner benefiting the foundation.
The Cystic Fibrosis Foundation (CFF) is a non-profit organization in the United States established to provide the means to cure and control cystic fibrosis (CF). The Foundation provides information about cystic fibrosis and finances CF research that aims to improve the quality of life for people with the disease. The Foundation also engages in legislative lobbying for cystic fibrosis. Cystic fibrosis (CF), also known as mucoviscidosis, is an autosomal recessive genetic disorder that affects mostly the lungs but also the pancreas, liver, and intestine. Difficulty breathing is the most serious symptom and results from frequent lung infections. Other symptoms—including sinus infections, poor growth, and infertility—affect other parts of the body. To find out more about fighting CF, visit http://www.cff.org/Chapters/orlando/
Chef Kevin Fonzo from K Restaurant, Chef James/Julie Petrakis from Ravenous Pig, Chef Kathleen Blake from The Rusty Spoon, and Chef Jamie McFadden from Cuisiniers Catering prepared a four-course dinner.
We were served appetizers, craft beer, wine, and whiskey to take along a private tour of the farm where we saw how eggs are cleaned and sorted. We also saw the front of the farm where a store is located and sold products from the farm as well as where more hens and turkeys lived.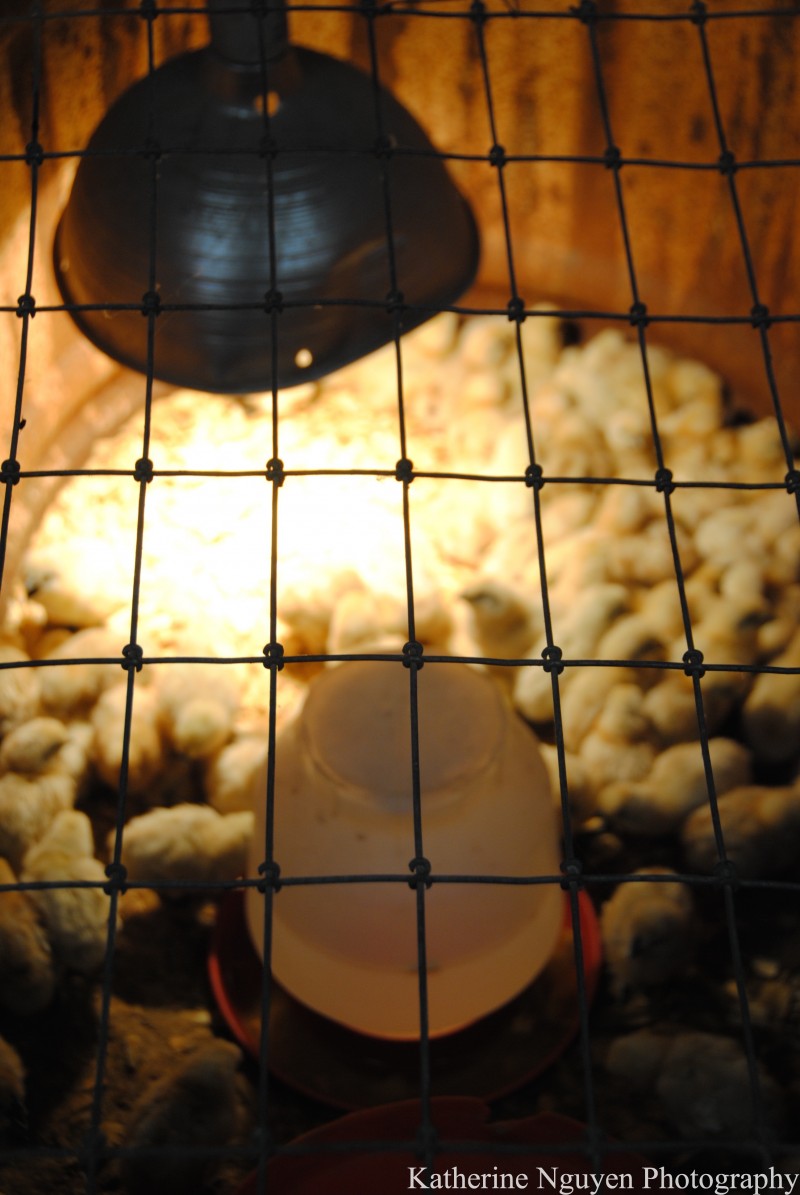 Butlered hors d'oeuvres of the evening included…
Blistered Tomazin Farms Shishito Peppers were delicious and not a bit spicy.
Smoked Sea Salt & Romesco BLT's consisted of bacon marmalade, mico greens, pickled tomatoes, and mayonnaise. This appetizer had a number of tastes to tickle the taste buds including saltiness and savory.
The Carcuterie and Cheese Table have a number of cheeses and meats that are delicious on their own and with forms of toast. The cheeses are very strong on their own, but the meats were delightful. My favorite was the prosciutto!
"Green Eggs & Ham" Herb Stuffed Eggs with Crisp Pancetta – lots of herb flavor, a little overpowering – would be great to have a little less filling to balance with the egg.
The Old Fashioned Shrimp Toast was the best with its creamy shrimp on top of a piece of toast.
First course:
A salad along with Grilled Vegetable Platters that consisted of Tomazin Farms Eggplant Caponata; Okra and Tomato Relish, Pickled Cauliflower; Mr. McGregor's Read Romaine, Spicy Cashews, Pistachios & Pickled Carrots; and Bleu Cheese and Honey Vinaigrette.
Second course:
Roasted Lake Meadow Naturals Farm's Chicken was lean and cooked to precision.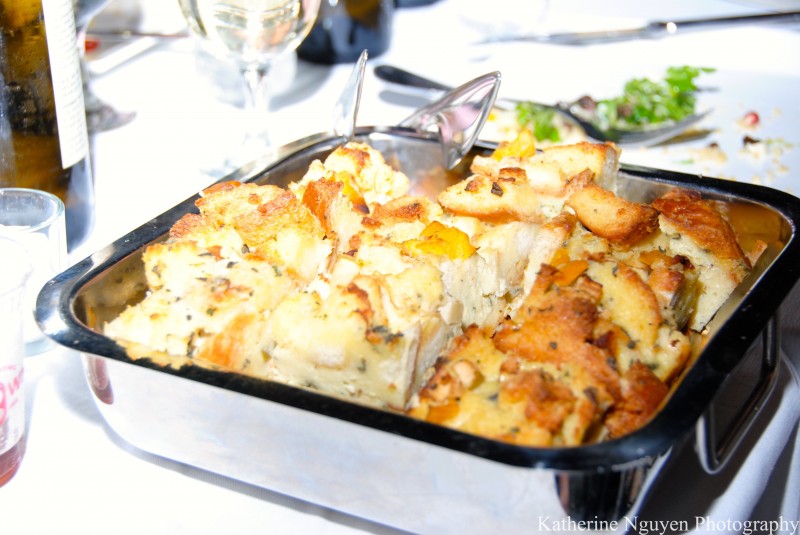 Savory Pumpkin and Apple Bread Pudding was thick, but lacked much of a pumpkin or apple taste.
Cider Sauce Ancient Grains with Two Doves Petite Turnips, Greens and Candied Seeds
Third course:
Lake Meadow Naturals Farm's Whole Hog Bitcher's Feast-roasted Hogs Head with Salsa Verde
Crispy Porchetta with Mustard & Vinegar as well as Smoked Hams with Orange Sorghum Glaze
Smoked Sausage with Candied Collards
Fourth Course consisted of Chef's signature dessert assortments.
A great craft beer to try is the Maduro brown ale made by Cigar City Brewing in Florida. It's smooth with notes of caramel, toffee, chocolate, roasted peanuts, and espresso.
The red wine served was a Cambria "Clone 4" Pinot Noir Santa Maria Valley 2013. The white wine was a Matanzas Creek Sauvignon Blanc Sonoma 2012.
While we ate, chickens were free to roam near our feet – although they chose not to.
On the other side of the fence, there were cows having their own dinner.