A lot of comparisons have been made with the newly opened Mamak to another local Asian street food restaurant in town – namely, Hawkers Asian Street Fare just up the road on Mills Avenue.
The menu of small plates and craft beers look awfully familiar, and there is some history among the owners of which we do not know the full details. But, there are plenty of cases of restaurants having similar menus – examples range from the many local Vietnamese pho shops to Italian and Indian restaurants.
The main crux and differentiation of each lies in their execution of the dishes.
For that reason, I am happy to have Mamak in town because of the very distinct and robust flavors in their dishes, particularly in their curry dishes.
Their decor is modern and chic, with dark woods and a long communal table perfect for a night out with friends – more like a scene out of New York City than Orlando, but if it were to be in any place in Orlando, it would be in Mills 50.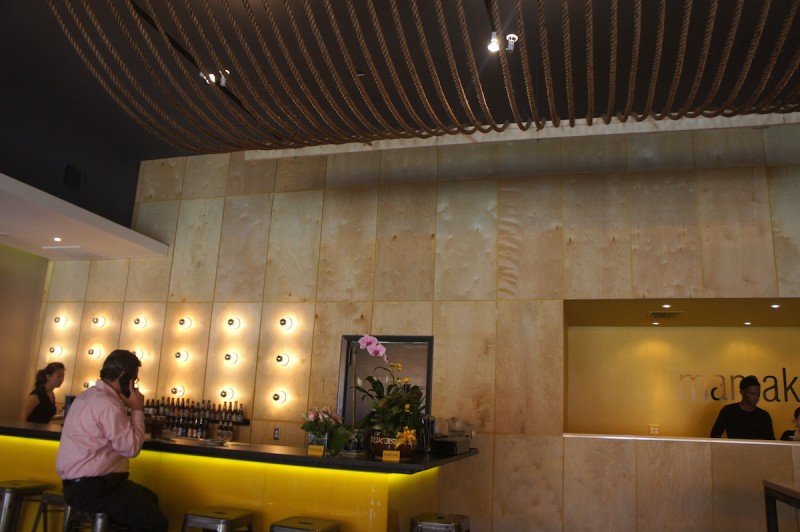 Here's what we recommend to get at Mamak:
Top 5 Dishes to Try at Mamak

1. Mamak Roti Canai – Start off with this Malaysian roti toasted till golden brown, crispy on the outside, fluffy on the inside and served with an addictive spicy curry sauce.

2. Wonton with hot sauce – plump little wonton dumplings bursting with flavor in a nutty, spicy wet sauce.

3. Maggi Goreng – Stringy, bouncy Maggi noodles, stir-fried with shrimp, chicken, eggs, and veggie, in a spiced brown sauce. This dish reminded me the most of the nasi goreng noodle dishes I had while in Indonesia recently.

4. Malaysian Coconut Kari – Malaysia's most popular dish, your choice of chicken, beef, or tofu and veggies, tossed in a fragrant curry cooked with freshly ground spices and chunky potatoes, served with jasmine rice and sliced cucumber.

5. Seafood Haw Fun – This rift on the popular beef chow fun is topped with piping hot seafood and veggies instead of beef and scallions. The thick rice noodles and the seafood make for a wonderful combination and tastes so authentic and real, you'd think you were on the streets of Southeast Asia after trying.
BONUS  – Here are some other dishes at Mamak, though good, not as essential to our list of top 5: