Sapporo Ramen is one of my favorite places for Japanese ramen noodle soup here in Orlando. After having visited Tokyo and trying some of the most popular ramen shops there, I can comfortably say that Sapporo Ramen is among the most authentic ramen in town, and rivals some of what I tasted in Japan.
Sapporo is a city on the northern Japanese island of Hokkaido, known for their cold weather, the home of the Sapporo Brewery, and the founding place of the miso ramen.
Miso ramen became popular around 1965, featuring a broth that combines copious amounts of miso and is blended with oily chicken or fish broth – and sometimes with tonkotsu or lard – to create a thick, nutty, slightly sweet and very hearty soup.
Miso ramen broth tends to have a robust, tangy flavor, so it stands up to a variety of flavorful toppings: spicy bean paste, butter and corn, leeks, onions, bean sprouts, ground pork, cabbage, sesame seeds, white pepper, and chopped garlic are common. The noodles are typically thick, curly, and slightly chewy.
Recently, Sapporo Ramen introduced a new spicy miso ramen along with a curry noodle ramen to their line up of ramen which includes tonkatsu, miso, and shoyu. I found it to be quite flavorful, with just enough spice to be not overwhelming, and great when paired with the sweet corn and salty bamboo shoots.
Another thing I like about Sapporo is their variety of Japanese street food items offered from the takoyaki octopus balls topped with quivering bonito flakes to the imagawayaki desserts, a pancake like bun filled with sweet bean paste.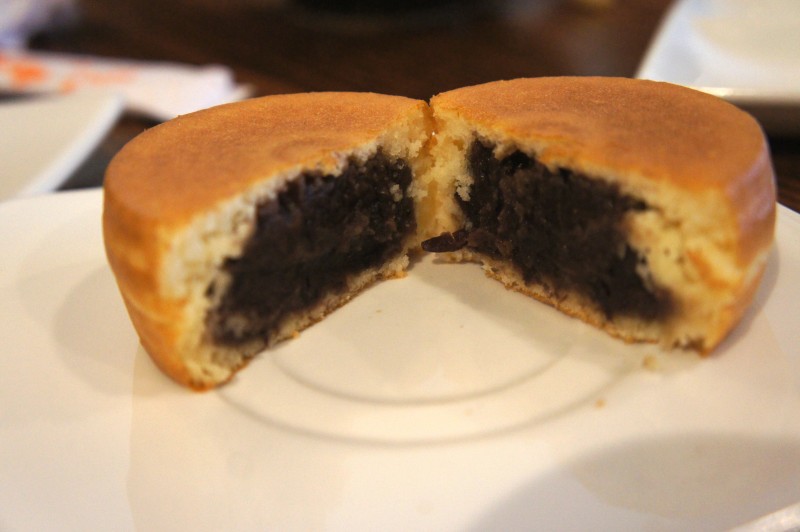 Sapporo Ramen
5080 W Colonial Dr
Orlando, Florida
(407) 203-6777
Tue – Sun: 11:30 am – 8:00 pm
Check out their facebook page at Sapporo Ramen