Known for their Latin – Asian fusion tacos, empanadas, and burritos, Tako Cheena is a perennial favorite especially among the late night crowd. It might be best to get things to go here as the restaurant is a bit tight in the seating area. Prices are cheap, and reasonable all under $10.00.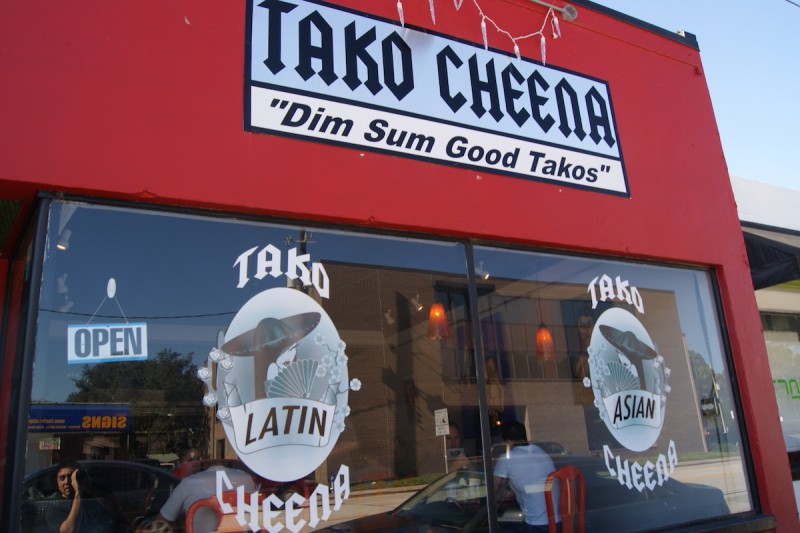 KOREAN BURRITO $7.98
Marinated bulgogi, Kimchi fried rice, scallions, Sriracha and cilantro.
JAPADOG $3.05
Chinese sweet sausage. Avocado, wasabi, cucumber, spicy mayo, cabbage, fumi and scallions.


PANKO CRUSTED COD TAKO $3.52
Served in a sweet and sour onion sauce, with mixed cabbage and scallions.


ASIAN GINGER APPLE FRIED SPRING ROLL $3.05
Served with a key lime condensed milk.