I was invited recently to try Fresh 2 Order as part of National Bison Burger Month, and met the owner Giriam Patel a former Golden Corral Franchisee owner who sold his stores and invested in Fresh 2 Order a concept in which he found in Georgia and brought to Orlando. Fresh to Order revolves around the concepts of "fast fine dining" which he explained was the same quality and freshness of fine dining establishments in a fraction amount of that time with their meals coming out from the kitchen in less than 10 minutes! This concept explained is taking the fine dining concepts and styles and re-engineering them for those those with much tighter schedules. Everyone wants to eat healthy food and high quality foods but sometimes don't have the time time.
My first dish was the Almond Crusted Seared Tuna, which was presented on a plate of fresh Asian slaw, at first glance it was beautiful, the presentation was that of many of the fine dining restaurants I had noticed, and unlike many restaurants whose pictures look more appetizing than the actual physical presentation, this was however the opposite with the physical presentation perhaps even more beautiful that its presentation displayed around their store and menu. The taste was excellent you could taste the freshness of the tuna that Fresh to Order stands by and the Asian slaw that it was topped on reminded me of the Vietnamese house salads that my father would make some times.
Next was the Bison Burger part of Fresh to Order's "Better for You Burgers", this burger was a fresh patty of bison topped on a whole wheat flat bread topped with creamy blue cheese and lettuce, all of the flavors which did not overwhelm each other and brought out each others unique taste. Giriam explained to me that the reason why a flat bread was chosen over a regular bun was that, a regular bun would be too dry and overwhelm the flavors of the bison. And this was correct, the flat bread was not too overwhelming and brought out the rich flavors of the bison and brought out a slight hint of the delicious blue cheesed that it was topped with. On the side we had their delicious Garlic Mashed Potatoes, which was delicious as well, it was creamy and exquisite and not bland like most mashed potatoes.
Giriam and I had a very interesting conversation, talking politics, life, business, and food he explained to all the concepts to which I did not know about Fresh to Order, and even explained to me that they do catering as well! Which i was even more surprised was that they help cater to your event realistically in the sense that they provide the exact amount of food so food does not go to waste and helps you save money. But what surprised me the most was their focus on healthy eating and provide those who seek their catering out with macronutrient content as well!
When I asked him what was the next move for Fresh to Order he said to me that there will be more locations in the next few years in the Orlando area, and only time will tell which locations but look for possible locations such as Lake Mary, Lake Nona, and WInter Park. I enjoyed the conversations I had and he enlightened me much about what is going on in the world and more closely the trends in the restaurant business. I look forward to my next visit to Fresh to Order to try out more of their delicious food items!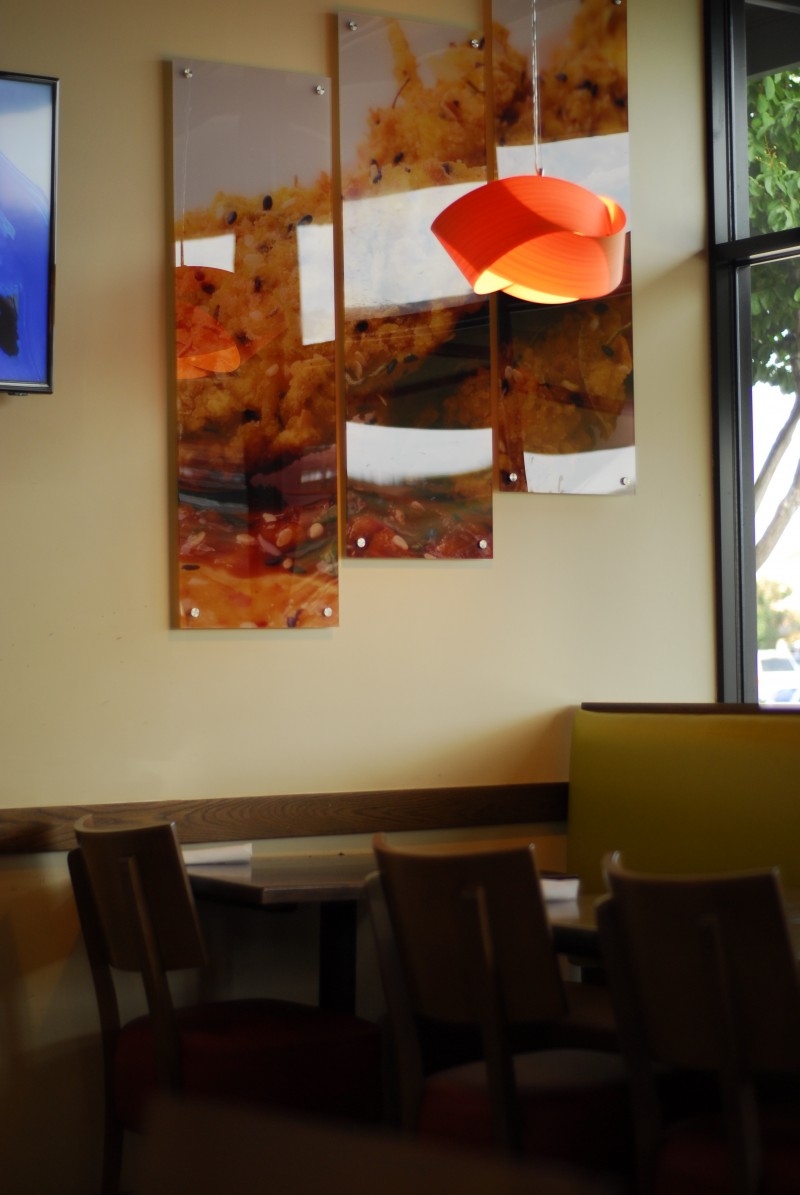 Fresh To Order – Waterford Lakes
851 North Alafaya Trail | Orlando, FL , 32828
407-203-2060
http://www.freshtoorder.com/