SeaWorld introduces the all-new Seven Seas Food Festival.
"We have taken what our fans loved about Bands, Brew & BBQ and Viva la Musica and rolled that into this all-new event that expands all the offerings – more concerts, more food, more craft brew and more fun!"
Set sail on this taste adventure each Saturday February 11th through May 13th.
There are culinary marketplaces set up through out the park with live performances from country, Latin music, and rock artists as you sample and sip your way around.
The dishes are inspired by many different cultures such as Korean, Brazilian, Mediterranean etc..
Local craft beers will also be served for a fun day in the sun!
Each marketplace serves different types of food depending on the theme of the station.
At the Gulf Coast Market – Braised Short Ribs
with Jalapeno Corn Grits, Aged Balsamic Demi and Crispy Fried Onion Strings
Brazilian Churrasco
Grilled Skirt Steak with Chimichurri & Garbanzo Frito
At the North Atlantic Market- Grilled Venison Sausage Slider
with Caramelized Red Onions, Sweet Red Peppers and Whole Grain Mustard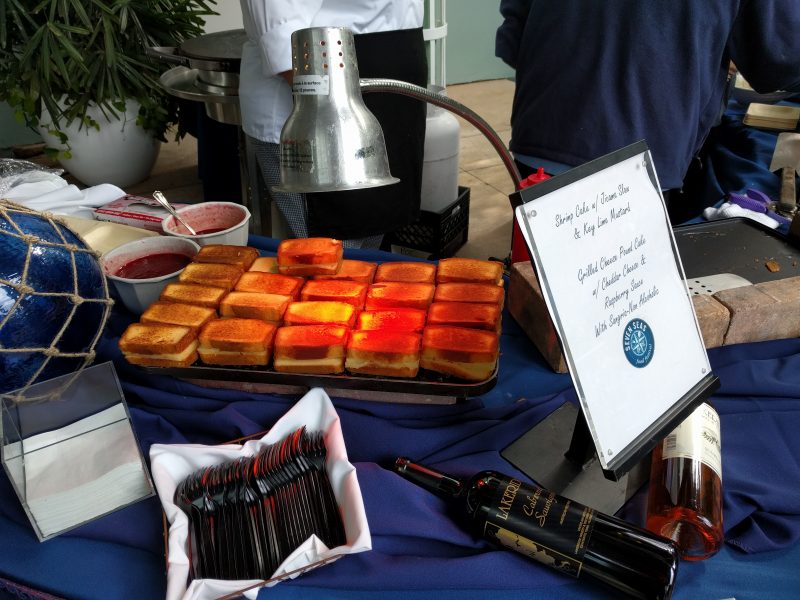 At the Pacific Coast Market- Grilled Cheese Pound Cake
with Cheddar Cheese & a Raspberry Sauce
At the Caribbean Market- Chocolate Tres Leche
Traditional Latin Dessert with Chocolate Cake Soaked in Condensed Milk, Evaporated Milk and Milk Chocolate
There's a lot of options to what the family will find yummy (including the picky ones) as you enjoy the park.
For more information about the festival you can click here. 
SeaWorld Orlando
Address:
7007 Sea World Dr, Orlando, FL 32821
Customer service:
1 (888) 800-5447