The Capital Grille, a fine dining American restaurant, recently hosted an exclusive, interactive, and educational bourbon pairing dinner with Buffalo Trace at their Millenia Mall location in Orlando, Florida.  We were invited for a media preview and was highly impressed with what the culinary staff, bar team, and Buffalo Trace representative brought to the table.  Here are some scenes from our flawless five-star dinner.  The Capital Grille will be having more special dinners like this in the weeks and months to come so be sure to contact them soon about the next one happening in October!
First Course
Authentic A5 Wagyu Carpaccio
Chive Oil, Sea Salt – The highest premium cut of steak.

Eagle Rare 10 Year – This whiskey is masterfully crafted and carefully aged for no less than ten years.  This drink contains complex aromas of herbs, honey, hints of orange peel, leather, toffee, and oak with a bold and dry finish.

Assorted Breads

Second Course
Seared Scallop and Foie Gras, Sherry Vinaigrette
Wild Mushroom Sauté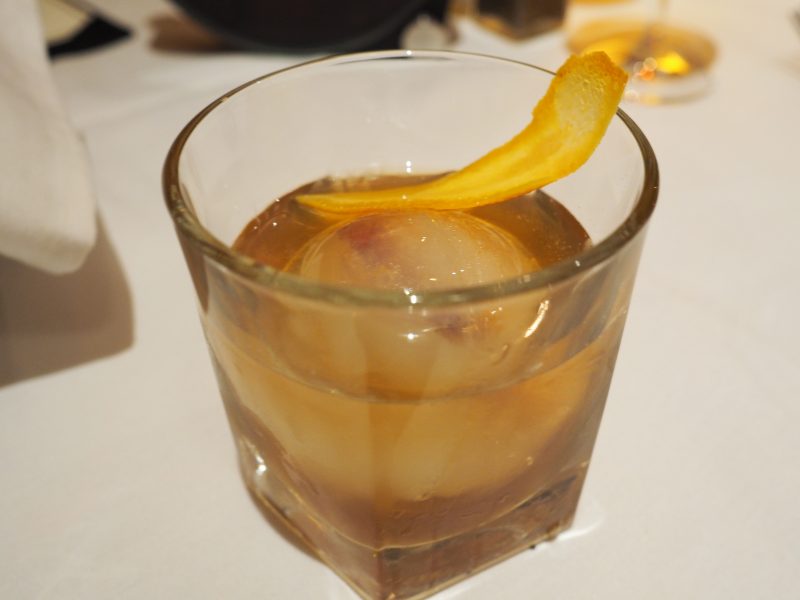 Buffalo Trace Bourbon – The Capital Grille culinary & bar team's take on the Manhattan.  This drink is strong, aromatic, and not much is added to it to keep it pure and simple.

Third Course
Berkshire Pork BBQ with Charred Vidalia Onion
And Caramelized Peach Glaze
Late Summer Succotash

E. H. Taylor Bourbon

Fourth Course
Dry Aged Sirloin, Roasted Bone Marrow
And Short Rib Ragout
Shaved Summer Truffle, Asparagus, Cabernet Reduction – 35 day aged sirloin.

Blanton's Bourbon and Blanton's Infusion with figs, blackberries, and thyme.


Dessert
Spiked Root Beer Float
Bourbon Cream
Taste: sweet, vanilla, bubbly soda, and then bourbon.
Be sure to check out The Capital Grille – Millenia Mall soon.  They plan on making these special dinners a regular occurrence featuring different spirits & wine in the future.  Cheers!
The Capital Grille – Millenia Mall
4200 Conroy Road, Orlando, FL 32839
Phone: (407) 351-2210
http://www.thecapitalgrille.com