MAKE YOUR EVENT UNFORGETTABLE

CUSTOM MENUS – STAFFING – EVENT RENTALS – BAR AND BEVERAGE
We were excited to be the first food blogger to be invited to check out the Cocktail Catering facility to learn more about what their catering company is all about and also enjoy a nice lunch prepared by the talented Chef Sharon.  I enjoyed everything that she prepared for us!  Really wish I had more of Chef Sharon's steak in my life!
Appetizer – Strawberry and walnut salad
Entrée – Sirloin, Cilantro Lime Rice, Corn
Dessert – Brownie, chocolate chip cookie, chocolate syrup, whipped cream, strawberries
Food tastings are available to clients.  If you are not satisfied with your initial food tasting, you just tell them what you want to change, they will tweak it, and you come back for a second tasting.  Tastings are free.
Cocktails Catering is a "Best of Orlando" catering company for 2017 and many previous years.  They are a scratch kitchen that prepares countless dishes from Caribbean food to Indian food and everything in between.   They also take pride in their delicious signature cocktails and appetizers.  They service in Orlando, Tampa, & St. Augustine area.  From their award winning catering to their event rentals, they can help you with every detail for any event.
Linen appointments are available to help you paint a picture of your event and get your ideas flowing.  You are more than welcome to bring your own decor to your linen appointment to help visualize your table setup.  Rosetta fabrics and table runners are also available.
From galas, corporate events, quinceañeras – they do all types of events so they have a variety of plates to choose from.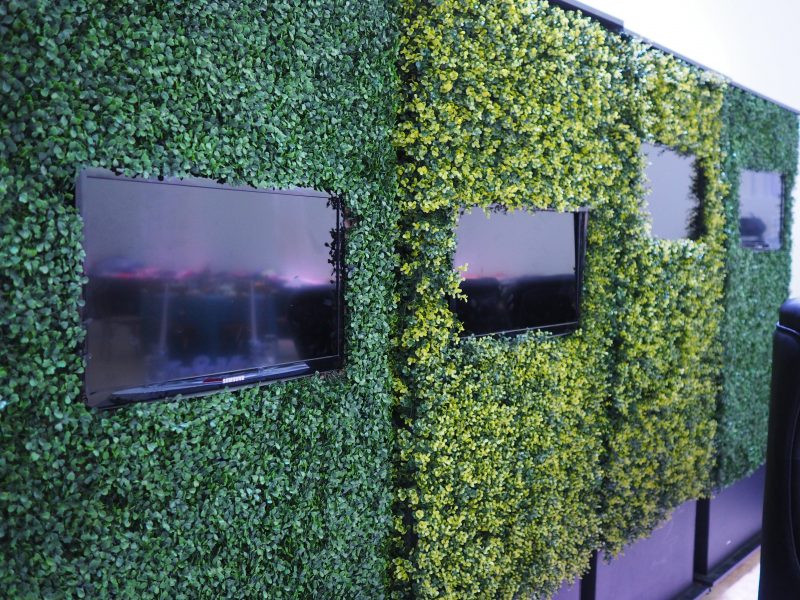 Decorated television panels that play a slideshow during your event
Glamorous cake by Sprinkles Custom Cakes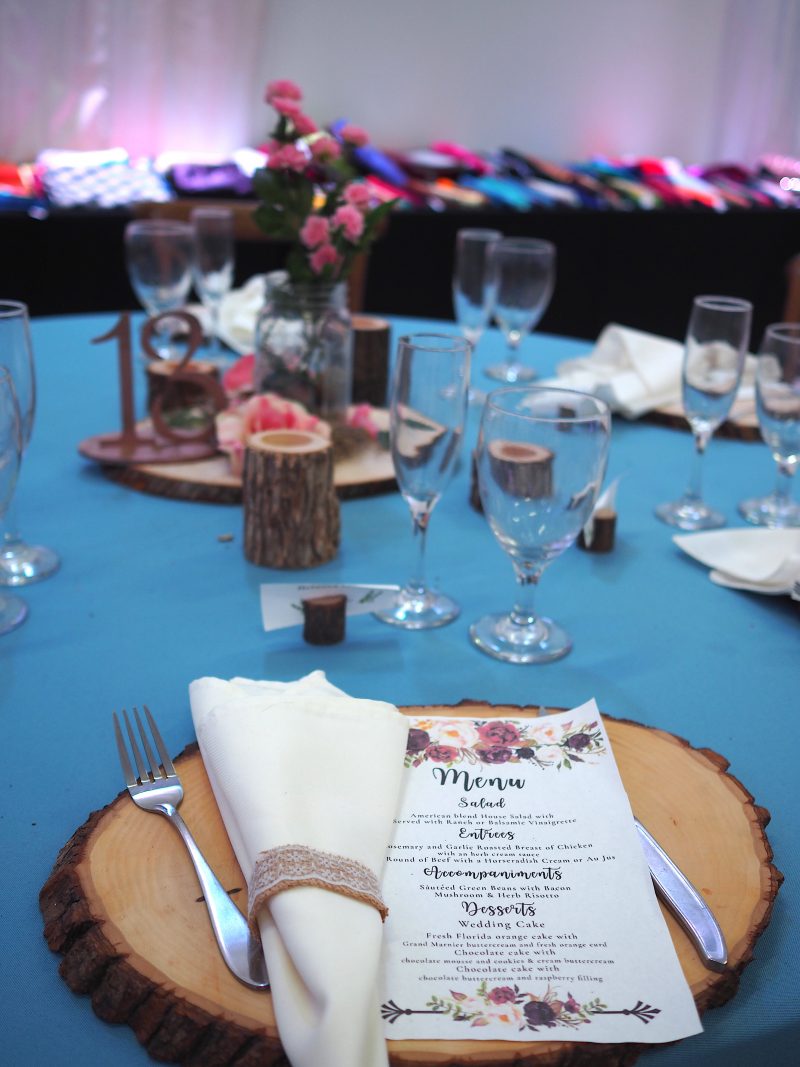 They are currently running an offer of $20 off any service if you leave an initial review on Google, Wedding Wire, or The Knot and $5 off for any review after that.  They also have a booking incentive of a FREE sangaria station for your next event.
Be sure to check out Cocktails Catering soon for any of your upcoming events!
Cocktails Catering
9640 Boggy Creek Rd. #5
Orlando, FL 32824
(407) 446-2878
www.cocktailscatering.com