Come JOIN THE 5th Annual Taste of Nona at Marriott Courtyard Lake Nona Town Center, an annual signature event by the Lake Nona Regional Chamber of Commerce. Enjoy an evening out with a huge assortment of delectable dining options.
This year's Taste will feature more than two dozen fantastic local restaurants, dessert makers, and catering services! Each vendor will be bringing a sampling of some of their most celebrated offerings, and all of this is included in every ticket purchased for the Taste.
?There will be live music and a silent auction benefiting the Ronald McDonald House, Nemours.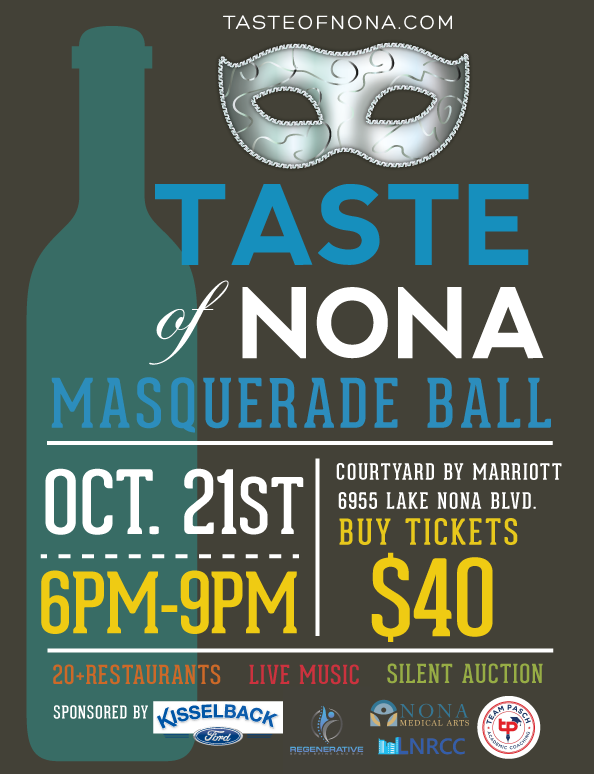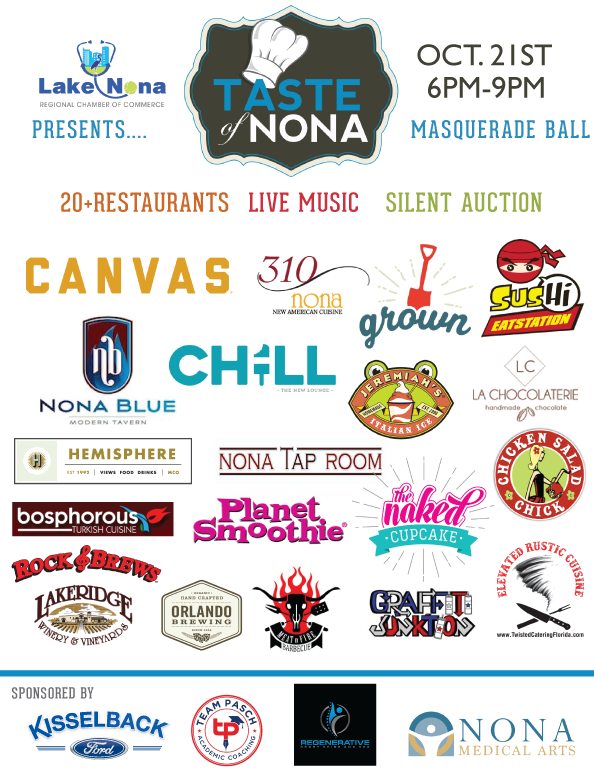 The Taste of Nona and the Lake Nona Regional Chamber of Commerce are not affiliated with or sponsored by, Lake Nona Property Holdings, LLC or its affiliated entities. We are an independent organization made up of business leaders, charity organizations, and individuals dedicating their time to the economic prosperity of the Lake Nona region of Orlando, FL.
https://www.eventbrite.com/e/taste-of-nona-2017-tickets-36314953002