We were invited to check out F&D Cantina – Lake Mary in Colonial TownPark which recently just opened in August.  The restaurant is owned by the same owners as F&D Kitchen and Bar.
The Mexican-inspired decor was eclectic and spectacular.  I recently celebrated The Day of The Dead for the first time so I do understand the skeletons aesthetics while some others may not – The Day of the Dead is a Mexican tradition in remembering deceased ancestors and friends.
The staff was very accommodating.  The food came out very timely, they don't play, which I appreciated and the presentation of the food is unique and well thought out.  I tried the bacon wrapped jalapeño, sizzling chicken enchiladas, and the shrimp and chorizo street tacos (that was my favorite!).
Bacon wrapped jalapeño – 4 stuffed jalapeños with Chihuahua cheese and glazed with jalapeño jelly

Sizzling chicken enchiladas – Served with habanero/jalapeños pesto cream sauce topped with cotija cheese, pickled red onion and green onion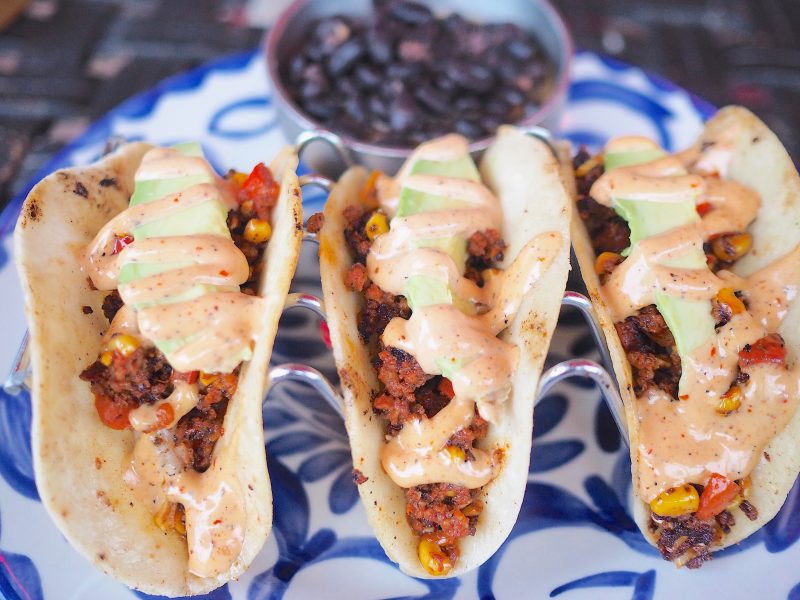 Shrimp and chorizo street taco – red peppers, sautéed onions, avocado, and chili de arbol aioli
Be sure to check out F&D Cantina – Lake Mary soon!
F&D Cantina – Lake Mary
1125 Townpark Ave Unit 1071
Lake Mary, FL 32746
(407) 915-7012
fdcantinalakemary.com