Dining in the Dark is a Lighthouse Central Florida original that has grown in scale and popularity since it was first introduced in 2010.  Attendees are treated to a multi-course, gourmet meal prepared by celebrated, local chefs and are served by members of the Orlando Police Department's SWAT team — who navigate the pitch-black room outfitted in night-vision goggles.  After dinner the lights slowly come up and diners are encouraged to offer telling, empathetic, testimonials about their experience.  Featured menu selections were from Muddy Waters Orlando, B&A Catering, Oudom Thai & Sushi, Soco Thornton Park & Wildtree.
My thoughts:  The event was well-organized and the guest servers from Orlando Police Department SWAT team were all focused and treated us with genuine respect and humility.  I have never experienced service like that before in my entire life.  They have all inspired me to become a better person and I am grateful to have these wonderful men as role models for our community.  I never got the name of my guest server, maybe because he did not want to make it about him, but I trusted him and felt safe with him taking care of our table.  As a naturally quiet & independent person, it was eye-opening, literally, to experience how important communication is when one of your five senses, sight, is taken away from you.
3 hours later, after the lights were turned back on, I felt humbled and empathetic towards those who live with blindness or any degree of vision impairment everyday.   It was definitely the most humbling experience in my entire life.
I couldn't tell you what we ate (they all tasted delicious, by the way) but I do know one thing that's for sure.  I have nothing bad to say about the service and I believe that everyone should experience the Dining in the Dark dinner at least once in their lives if they want to be truly humbled.
For more information, please visit lighthousecfl.org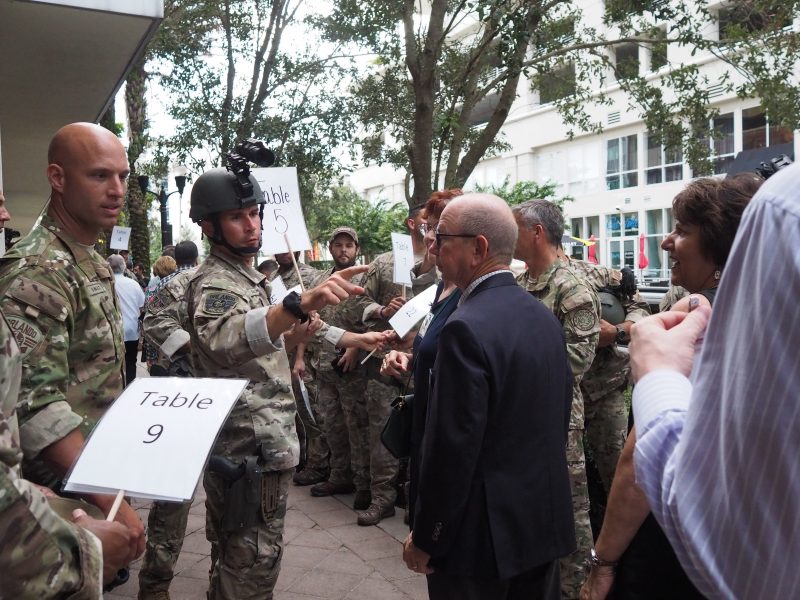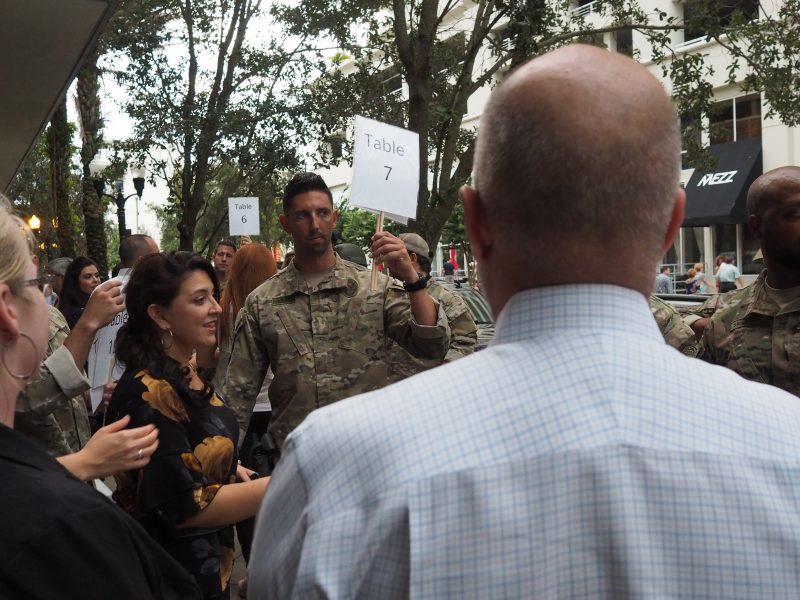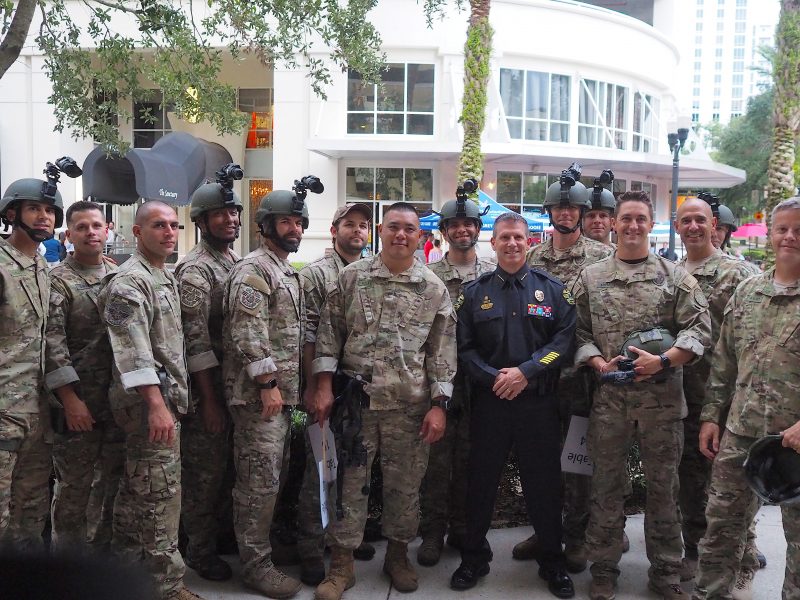 Table 10!  Photo courtesy of Dining in the Dark
They slowly introduced light to us.
Thank you Reggie Timones for being my last minute plus one!
These leftover desserts were the only dishes that I got to actually see.
All the lights were turned back on so that guests can share testimonies about their Dining in the Dark experience.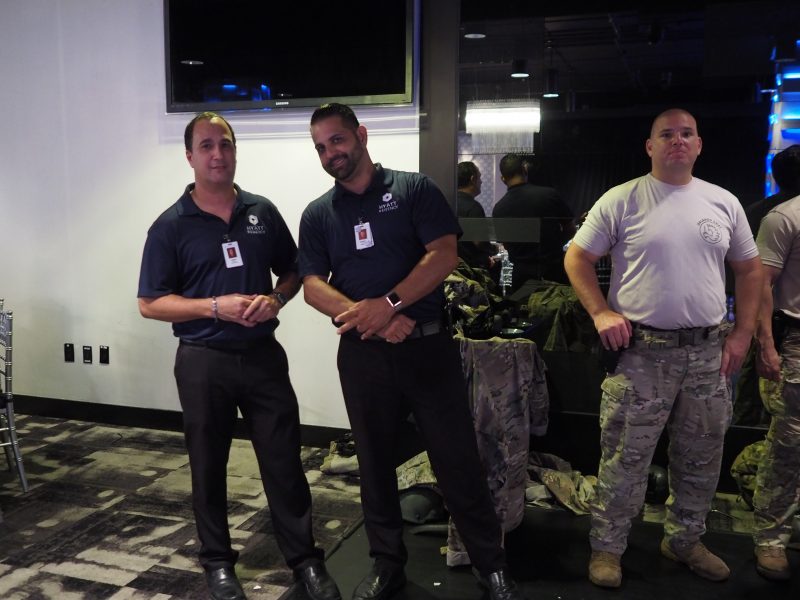 Thank you chefs for preparing such delicious creations for a wonderful cause!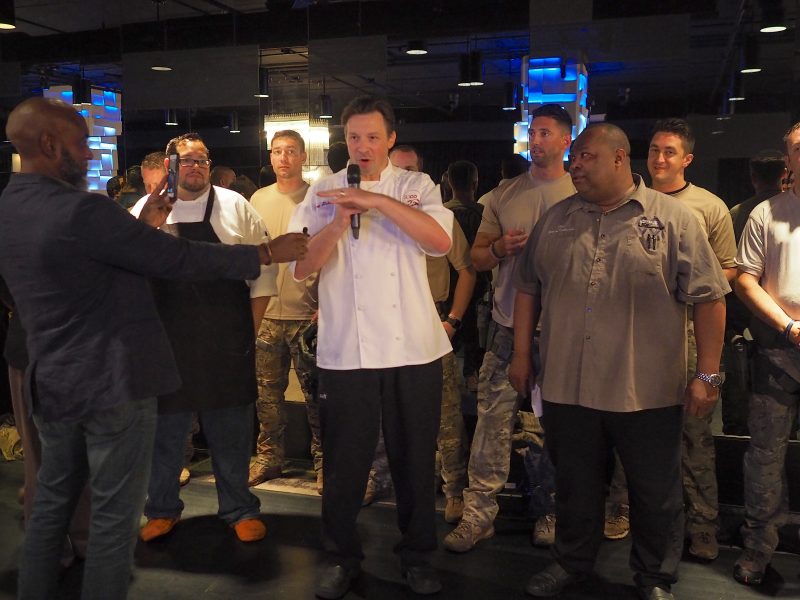 Police chief John Mina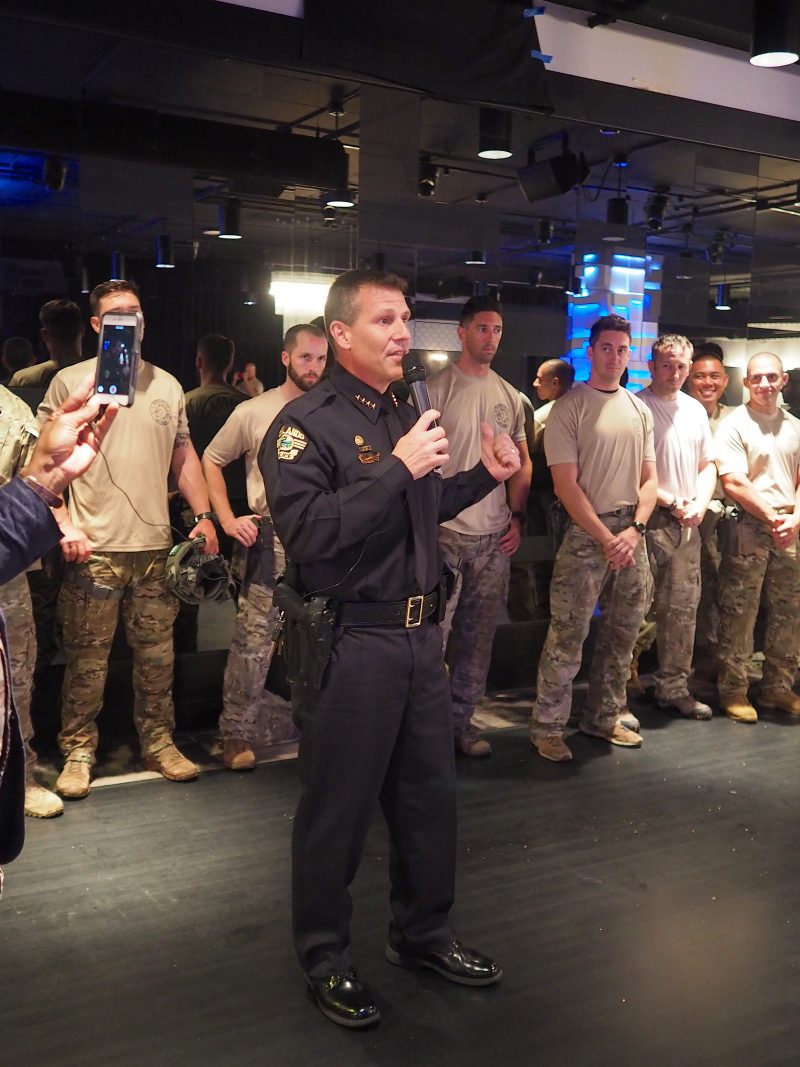 (Source: Dining in the Dark)
The MEZZ
100 S Eola Dr #200, Orlando, FL 32801
(407) 704-6268
mezzorlando.com