We were invited to the soft opening of Juicy Pot, located in front of 1st Oriental Supermarket on West Colonial Drive.  The restaurant was modern and clean and there was a variety of fresh premium ingredients to choose from off the menu and conveyor belt.  Each booth had 4 personal hot pot cookers.
The unique thing about Juicy Pot is the broth styles here are very Vietnamese influenced – such as the goat broth and the sweet and sour soup style aka canh chua broth.
What makes Juicy Pot stand out from the rest is that it is affordable.  Instead of being all you can eat, it's pay for what you eat.  Plates are color-coded to represent price points.
How to dine at Juicy Pot:
1. Choose your broth and fresh ingredients from the menu and conveyor belt.

2. Bring broth to a boil and slowly add in all your ingredients.

3. Use soup ladle to move ingredients into your bowl.  Then enjoy!

Grilled scallops from the kitchen.  Perfectly flavored.  So delicious!

They also have boba teas.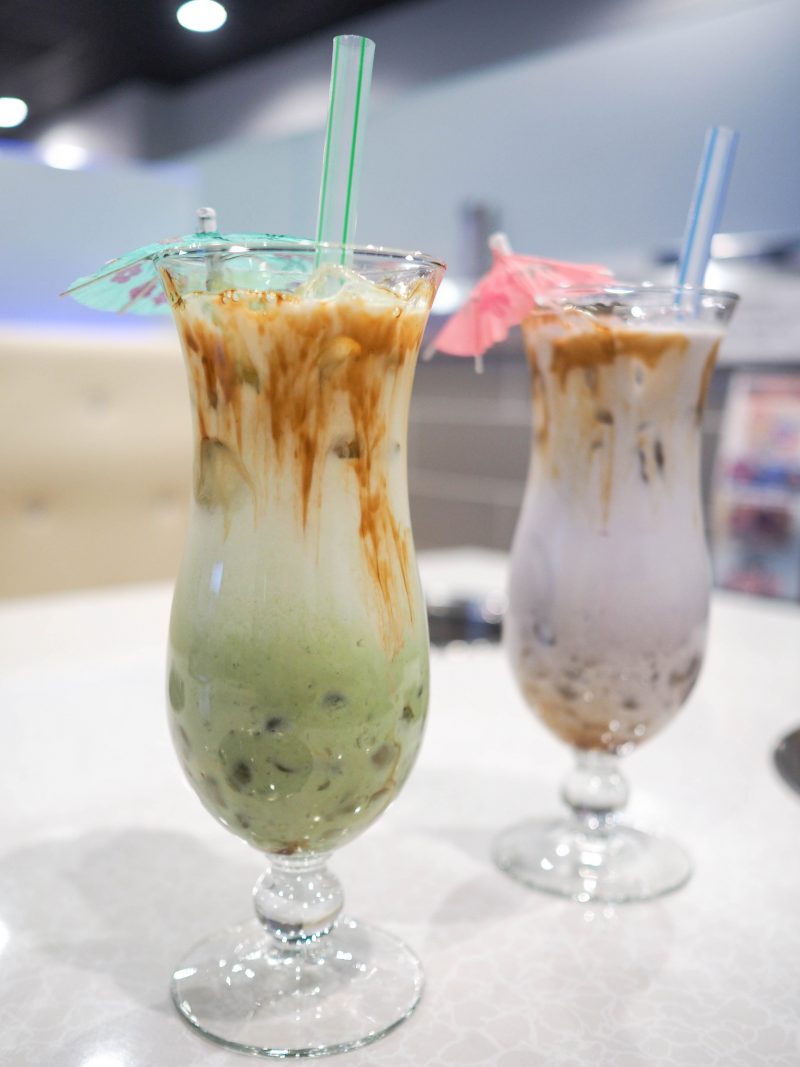 Green tea matcha and taro boba tea.
Be sure to check them out next time you are in the West Colonial area!
Juicy Pot
5206 West Colonial Dr. Orlando, FL 32808
(407) 704-4934