Club Wyndham, the world's largest vacation club with more than 100 resorts, has partnered with renowned chefs from around the U.S. to launch a new culinary series – Suite Meals by Club Wyndham™.
The digital culinary series features simple and delicious recipes that families can prepare right in their vacation club suite, crafted by James Beard Award nominee Julie Petrakis, local chef and restaurateur of The Ravenous Pig, Cask & Larder and The Polite Pig, from Orlando, Florida.  
Club Wyndham has also partnered with two other chefs: Chef Gabriel Paredes from Austin, TX and Chef Karl Holl from Portland, OR.
Each recipe features local ingredients and is simple to prepare, using the tools found in the in-suite kitchens or kitchenettes.  Guests will be able to recreate dishes at the resorts located in the chefs' hometowns, thanks to in-suite recipe cards and demo videos on the resort's TV channel and website.
We were invited to Club Wyndham Bonnet Creek resort to meet Chef Julie Petrakis who prepared for us her three signature Suite Meals dishes and they were all simple to make and delicious!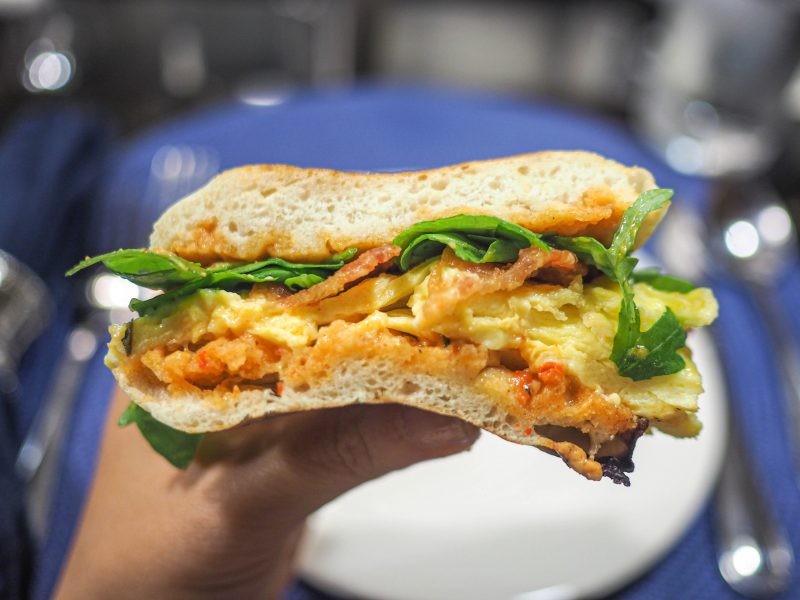 Southern-Style Breakfast Sammy
Florida-Style Shrimp and Grits
Florida Farmer Salad with Honey-Dijon Pork Chops 
Petrakis aimed to provide family-friendly dishes that everyone can enjoy while taking a break from a busy day at the theme parks.
For more information, visit: SuiteMealsbyClubWyndham.com
Club Wyndham Bonnet Creek Resort
9560 Via Encinas, Orlando, FL
(407) 238-3500
wyndhambonnetcreek.com