First Watch, the 37-year-old daytime breakfast, brunch and lunch concept, recently announced that it is bringing alcohol to its restaurants for this first time since its founding in 1983 and unveiled a new menu of signature brunch cocktails.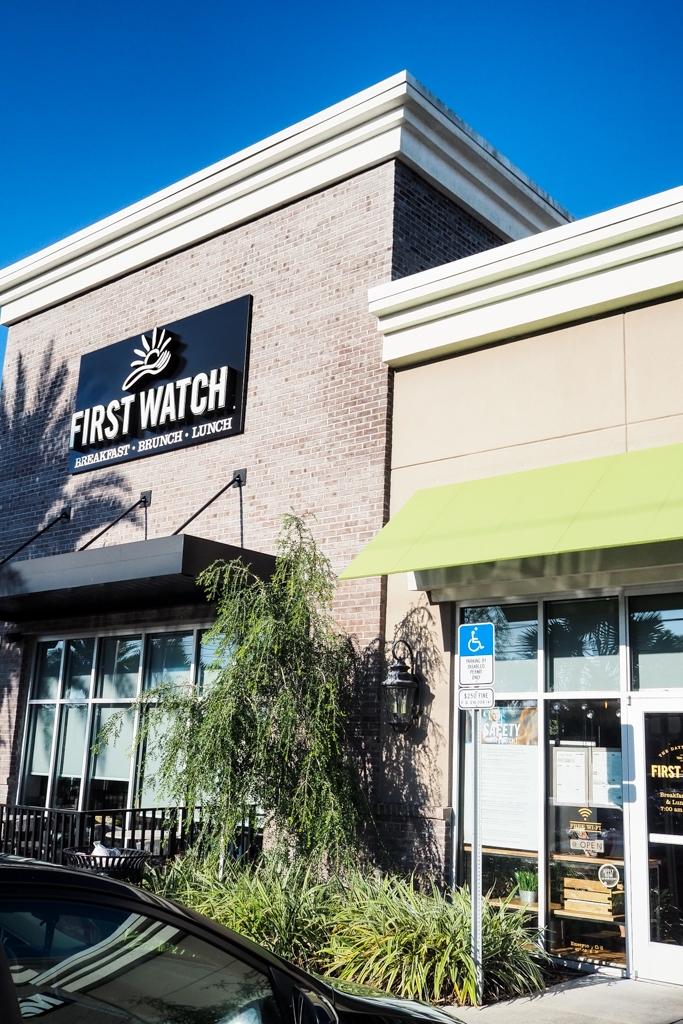 First Watch CEO and President Chris Tomasso attributes the decision to expand into the adult beverage space to the company's constant effort to identify and capitalize on long-term consumer trends and strategically evolve.
"Brunch is an occasion to relax and connect with friends, and cocktails have become synonymous with that experience, so it wasn't long before our customers began asking for them," he said. "We crafted a program that delivers more than your basic brunch beverages or bottomless offerings, but really elevates the overall brand experience."
SIGNATURE COCKTAILS include:
Cinnamon Toast Cereal Milk – Coconut rum, cold brew coffee, coconut milk and agave nectar make for a delicious, sweet cocktail that will remind you of your favorite cereal
Million Dollar Bloody Mary – Gluten free vodka, house made bloody Mary mix and a strip of First Watch's signature Million Dollar Bacon
Morning Glory – Gluten Free Vodka, fresh orange juice, lemon, turmeric, organic ginger and agave nectar
Pomegranate Sunrise – Tequila, pomegranate juice, fresh lime and agave nectar
Vodka Kale Tonic – Gluten Free Vodka, fresh juiced kale, Fuji apple, English cucumber and lemon
CLASSIC COCKTAILS
Mimosa – 100% cold squeezed orange juice and Brute Cuvée
Sparkling – Brut Cuvée
First Watch also recently debuted the new Winter menu featuring classics like the cinnamon chip pancake and a new tonic – red medicine, adding to a line up that includes the very popular carnitas burrito, million dollar bacon, and holey donuts. I love the new red medicine, a drink that definitely gets you in the holiday spirit with its mix of cinnamon and cranberry as well as pomegranate, black tea, and honey!
CINNAMON CHIP PANCAKE BREAKFAST
Two cage-free eggs any style with a cinnamon chip pancake and your choice of bacon, all-natural chicken, pork or turkey sausage
RED MEDICINE
Pomegranate, cranberry, black tea, local honey and cinnamon.
CARNITAS BURRITO
Pork carnitas, scrambled cage-free eggs, fresh seasoned potatoes, black beans, Cheddar and Monterey Jack cheeses, and fresh avocado. Wrapped in a grilled whole wheat tortilla, covered with tomatillo hollandaise and topped with lime crema, pico de gallo, house-pickled onions, fresh cilantro and Cotija cheese.
MILLION DOLLAR BACON
Four slices of our signature hardwood smoked bacon baked with brown sugar, black pepper, cayenne and a maple syrup drizzle.
HOLEY DONUTS
Cinnamon sugar-dusted cake donut holes with chocolate sauce and mixed berry compote for dipping
Other year-round menu favorites
BACADO OMELET
Bacon, avocado and Monterey Jack. Topped with sour cream and served with a side of housemade Pico de gallo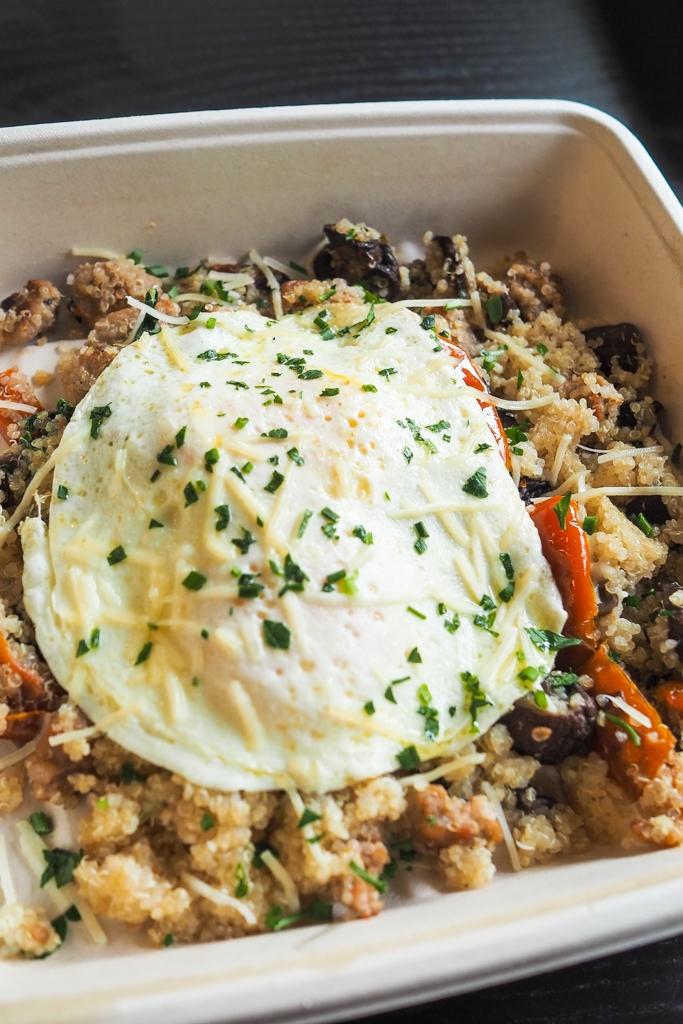 POWER BREAKFAST QUINOA BOWL
Protein-packed quinoa, Italian sausage, house-roasted Crimini mushrooms and tomatoes, kale, Parmesan and EV00. Topped with two basted cage-free eggs.
BLTE
The classic BLT plus an over-hard cage-free egg, Monterey Jack and mayo on artisan whole grain.
CHICKEN AVOCADO CHOP SALAD
Chopped romaine and arugula, all-natural chicken breast, avocado, tomatoes, corn, black beans, Feta cheese and crispy tortilla chips with a citrus chipotle dressing.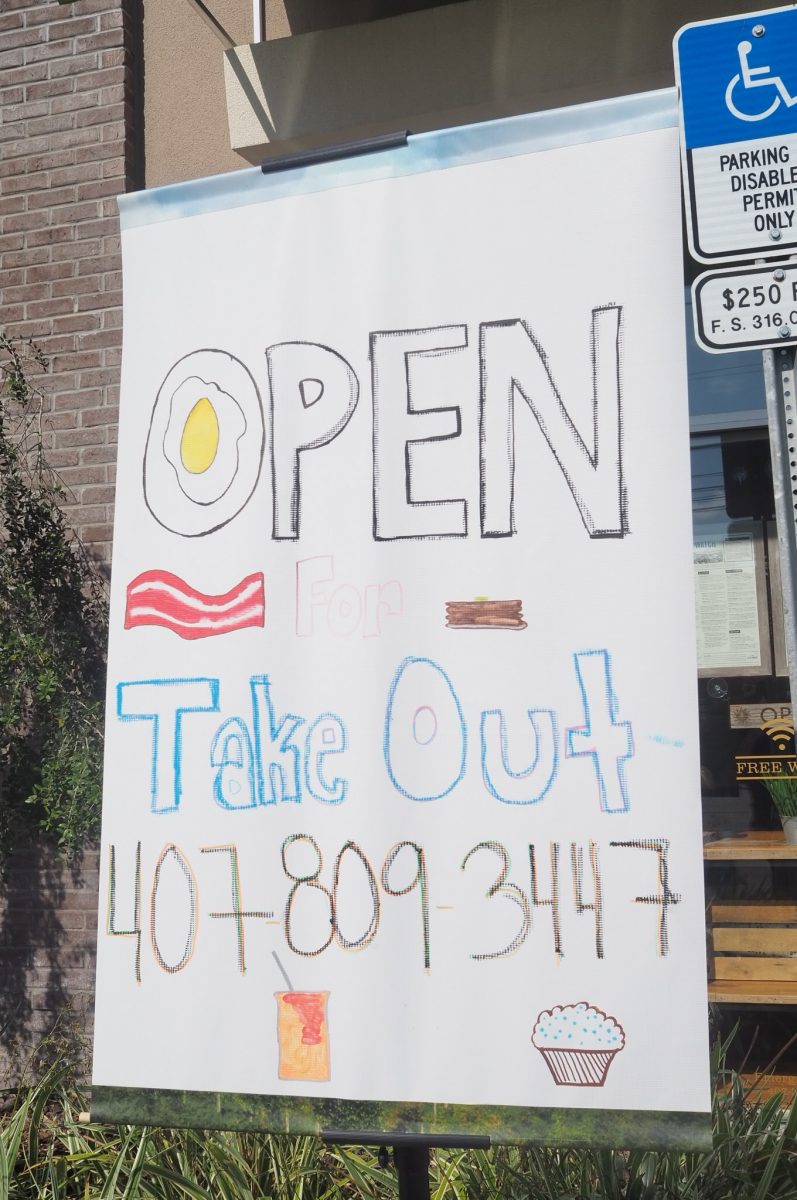 First Watch is open for breakfast, brunch and lunch seven days a week from 7 a.m. until 2:30 p.m. For more information about First Watch, its seasonal menu offerings or to find the nearest location, visit firstwatch.com or download the First Watch mobile app.