Italian food is beloved by many, so it's no surprise that a vast variety is available throughout Central Florida. Many Italian eateries here feature fresh, authentic dishes, and many are prepared in small family-owned settings. From pizza to pasta and everything in between, here are our 25 favorite Italian restaurants in Orlando.
Here are our 25 Favorite Italian Restaurants in Orlando
1. Christini's Ristorante Italiano
Christini's Ristorante Italiano is an upscale dining experience located in Dr. Phillips. It's open for dinner daily from 5 to 11 p.m., and the menu features an exceptional variety of pasta, seafood, meat, desserts and more.
2. Stefano's Trattoria
Stefano's serves up homestyle Italian comfort food that is both authentic and delicious. Open for lunch and dinner every day, this restaurant is a must-try.
3. Pannullo's Italian Restaurant
A Park Avenue staple, Pannullo's Italian Restaurant offers generous servings of authentic Italian dishes from pizza to veal. Pannullo's is open daily from 11 a.m. to 9:30 p.m.
4. Enzo's on the Lake
Located just outside of Orlando in Longwood, Enzo's on the Lake offers guests a charming fine dining experience with unparalleled water-front views.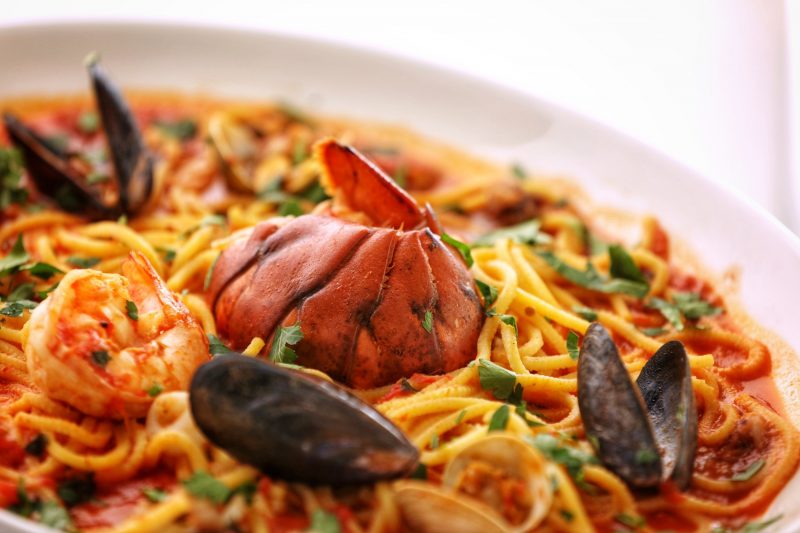 5. Rocco's Italian Grille & Bar
Rocco's Italian Grille & Bar is a lovely authentic Italian restaurant located in Winter Park. The atmosphere is romantic and the food is delectable.
6. Tornatore's Pizzeria
Tornatore's is an Italian eatery located in College Park, offering spectacular dishes made from homemade ingredients, all of which are prepared from scratch. If you're looking for fresh Italian food made with care, Tornatore's Pizzeria is for you.
7. Prato
Prato Winter Park is another great Italian spot conveniently located right on Park Ave. Here you can enjoy an extensive menu of Italian classics.
8. IL Pescatore
Il Pescatore is a must if you're looking for Italian eats reminiscent of a home-cooked meal. The ambience is comfortable and casual, and the food is incredible.
9. Trevi Pasta
Trevi Pasta offers a variety of fresh artisan pasta dishes. All pastas and gelatos are homemade, and you can truly taste the authenticity.
10. Stasio's Italian Deli & Market
For some of the best authentic Italian sub sandwiches in Orlando, head over to Stasio's Italian Deli & Market. For something on the sweet side, try any of their Italian pastries (we recommend a classic Cannoli).
11. Mia's Italian Kitchen Orlando
For homestyle traditional Italian recipes sourced from the owner's own Sicilian grandmother, check out Mia's Italian Kitchen Orlando located right on I-Drive.
12. Francesco's Ristorante and Pizzeria
Francesco's Ristorante and Pizzeria in Maitland specializes in oven-fired Italian comfort food and pizzas. The decor will transport you right to Italy, and the food will leave you eager to return.
13. Peperoncino Cucina
Located right off Sand Lake Road at the Dellagio Town Center, Peperoncino Cucina offers fresh Italian cuisine that is both tasty and authentic. The menu at Peperoncino Cucina changes from night to night, ensuring a completely unique experience every time.
14. Adriatico Trattoria Italiana
Another College Park must-try, Adriatico Trattoria Italiana is a family-run eatery featuring authentic old-world Italian cuisine.
15. La Luce
La Luce offers a Napa-influenced dining experience featuring seasonal Italian fare. Located within Hilton Orlando Bonnet Creek, La Luce is a great option if you're near the theme parks and open to splurging a little on some great food.
16. VIVO Italian Kitchen™
You can find VIVO Italian Kitchen at Universal Orlando Resort CityWalk. This Italian eatery serves a variety of traditional bites from wood stove pizza to pasta made fresh each day. For something unique, try the Squid Ink Seafood Pasta pictured below.
17. Antonella's Pizzeria
Antonella's is a wonderful pizza spot open until 9 p.m. on weekdays and 10 p.m. on weekends. It has two must-try locations, one in Winter Park and one near UCF on University Blvd.
18. Mama Della's Ristorante
Located within Loews Portofino Bay Hotel at Universal Orlando, Mama Della's Ristorante offers great food and an even better atmosphere, with strolling musicians serenading restaurant guests throughout their meals.
19. Vincenzo Cucina Italiana
Vincenzo Cucina Italiana is located in the heart of I-Drive. This upscale restaurant features elevated Italian classics with a modern twist.
20. Rome's Flavours
Rome's Flavours was brought to Winter Park by owner and general manager Pino, who immigrated from Italy with the goal of bringing traditional Italian eats to the Central Florida community. The food is delicious and the service is terrific.
21. The Meatball Stoppe Italian Restaurant & Market
The Meatball Stoppe is a must for any meatball lovers. It's been featured on Guy Fieri's Diners, Drive-Ins & Dives, and for good reason.
22. Fresco Cucina Italiana
With a focus on Northern Italian fare, Fresco Cucina Italiana is another one of Orlando's impressive Italian food spots. We recommend trying the Bucatini Carbonara, pictured below.
23. Armando's Orlando
With locations in Winter Park, College Park and Lake Nona, Armando's Orlando offers a delicious brunch, lunch and dinner. You can't go wrong with any of their menu items, but we are partial to the pizza.
24. Fiorenzo
Fiorenzo is an elegant Italian steakhouse located within Hyatt Regency Orlando. This restaurant features a variety of Italian classics and specialty brick oven pizzas.
25. Ravello's
Ravello's is located within Four Season Resort Orlando, and is a wonderful choice for celebrations or for anyone looking to enjoy an elevated evening filled with great food an ambience.
Central Florida offers an impressive variety of authentic Italian eats, from traditional classics to dishes with a more modern flair. Whichever you're craving, Orlando's got it.