"A Taste of… presented by Tasty Chomps x Orlando Foodie Forum" is a new secret menu for foodies to get a "Taste Of…" a local Orlando restaurant with a special pre-fixe menu (similar to Magical Dining) for dine in or take out for a limited time.
When Celebrity Chef Robert Irvine gave the locally owned and operated Tornatore's Ristorante on Edgewater Drive a makeover on the Food Network's ambush episode of Restaurant: Impossible, Chef Irvine helped owner Denny Tornatore develop a new menu filled with delicious signature dishes and stressed the importance of making everything served from scratch and they have done exactly that, which has attributed to their success today.
Tornatore's Ristorante specializes in handmade pastas, pizzas, rich and savory sauces, hearty, delicious meatballs, daily-made fresh doughs, and tantalizing desserts.
Whether you are coming to enjoy one of Tornatore's authentic Italian pasta dishes, stopping in to pick-up some pizza, or picking up groceries and dessert at their new Italian market, you will always be greeted with a smile by their friendly staff.  The Tornatore's Ristorante family mission is to prepare delicious food that will make great tasting memories for you and your family. You can taste the freshness of Italy in each and every bite.
Starting June 10th – 20th, 2021, guest can get a 3-course dinner at Tornatore's Ristorante for just $35.  Price does not include tax or gratuity.
Choose one appetizer, entrée, and dessert from the menu below:
Amazing bread service courtesy of Tornatore's Pizzeria.
APPETIZERS

Squash Blossoms
Stuffed with lemon peppadew ricotta, tempura battered and lightly fried then drizzled with house made cayenne honey.
Arancini
Stuffed with house-made sausage, risotto, onions, peppers, and provolone fried and served over spicy marinara.
ENTRÉES
Pork Belly Carbonara
House-made spaghetti with English peas, shallots and egg yolk in a parmesan cream sauce topped with house-made pork belly.
Agnolotti
House-made meat filled agnolotti with mushrooms in marinara sauce topped with mozzarella and baked.
DESSERTS
Chocolate Peanut Butter Pie
Carrot Cake
Tornatore's Ristorante is located in College Park, directly across from Bishop Moore High School.
To make a reservation, call Tornatore's Ristorante and mention the "Tasty Chomps Taste of Tornatore's Ristorante Secret Menu" from June 10th – June 20th, 2021.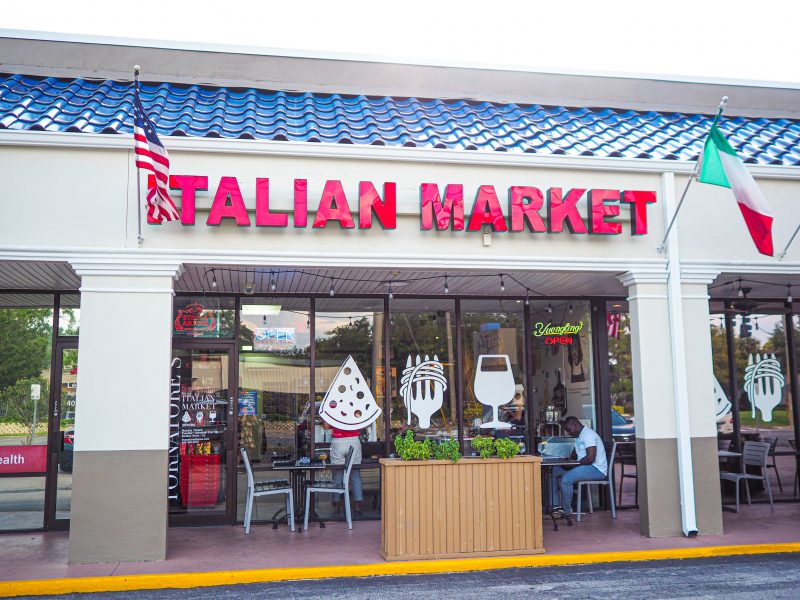 Tornatore's Ristorante
3818 Edgewater Drive Orlando, FL 32804
(407) 292-2248
tornatoresitalian.com