Blended Bistro & Boba is family-owned and operated Asian restaurant with two locations in Orlando.  Young entrepreneur Lam Dinh, 27, and his wife run both restaurants while Lam also works full-time as an electrical engineer.
We were invited to visit their new Lake Mary store, located in Colonial Town Park, and we enjoyed our experience.
Blended Bistro & Boba offers a variety of poke, Asian cuisine, boba, and desserts so there is something for everyone's palate.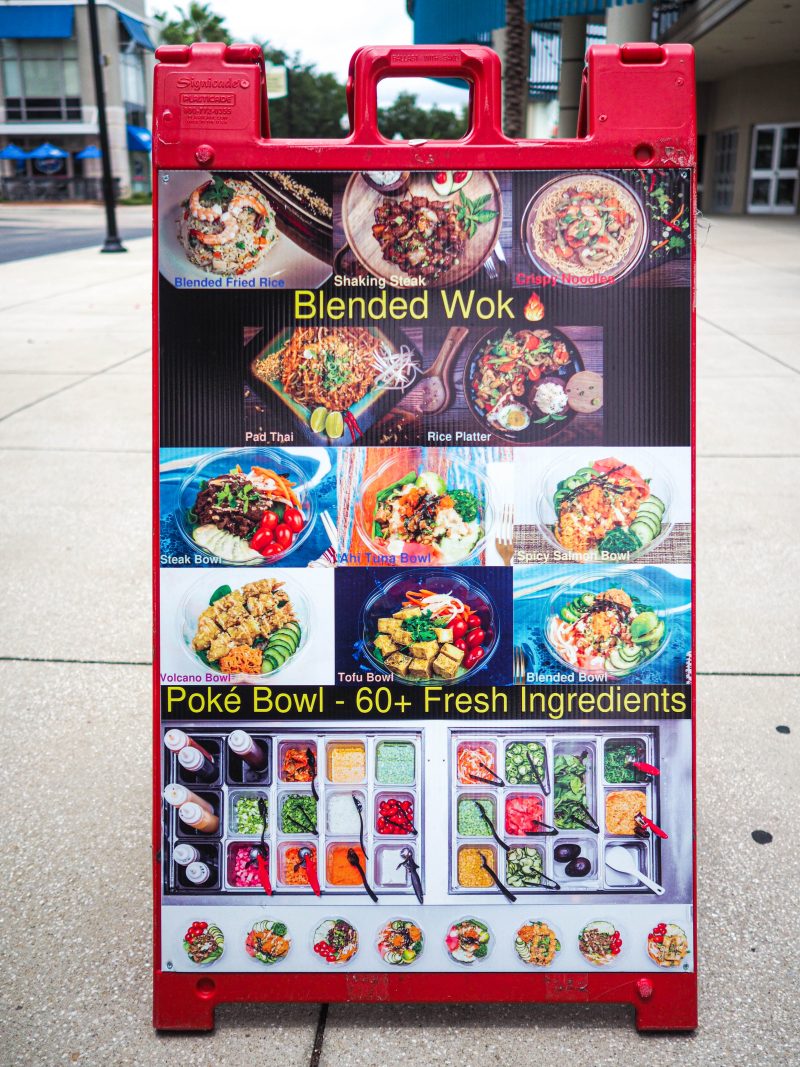 As soon as you step into their cafe, you will immediately feel like you have walked into their home.  They are passionate about what they do and it shines through every dish & cup.
The restaurant is clean and beautifully decorated with a white marble & gold theme.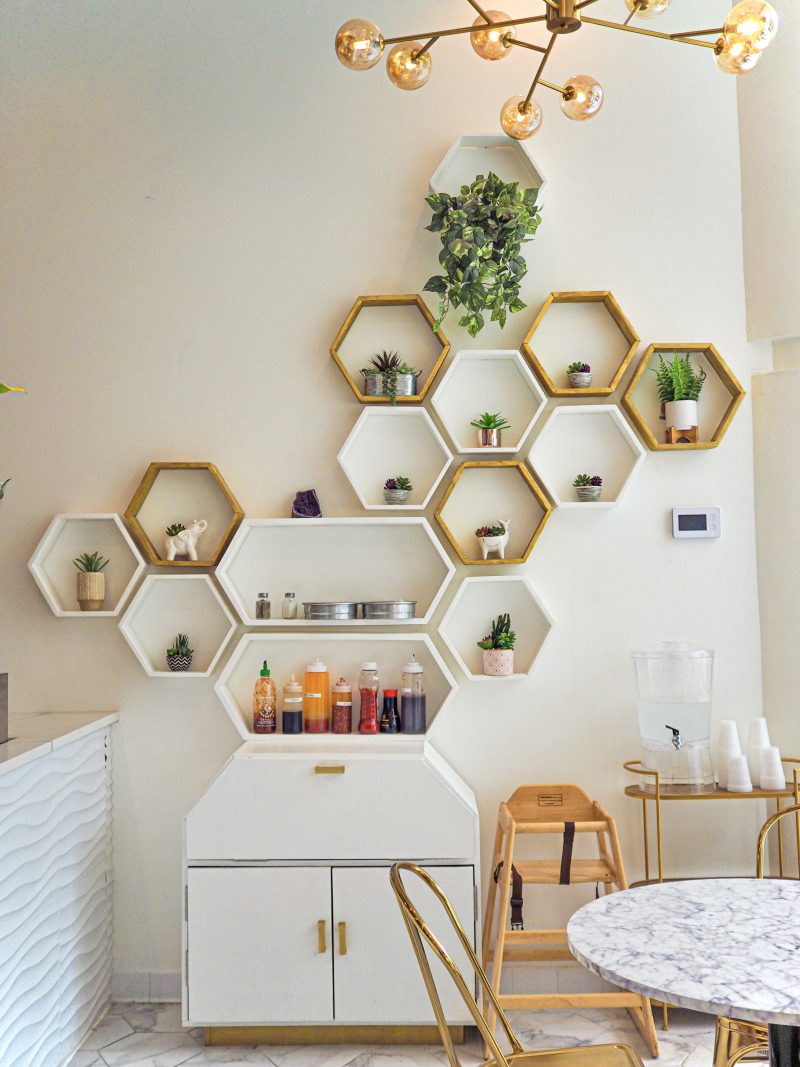 Here are our favorite menu offerings at Blended Bistro & Boba:
1. Crispy Noodles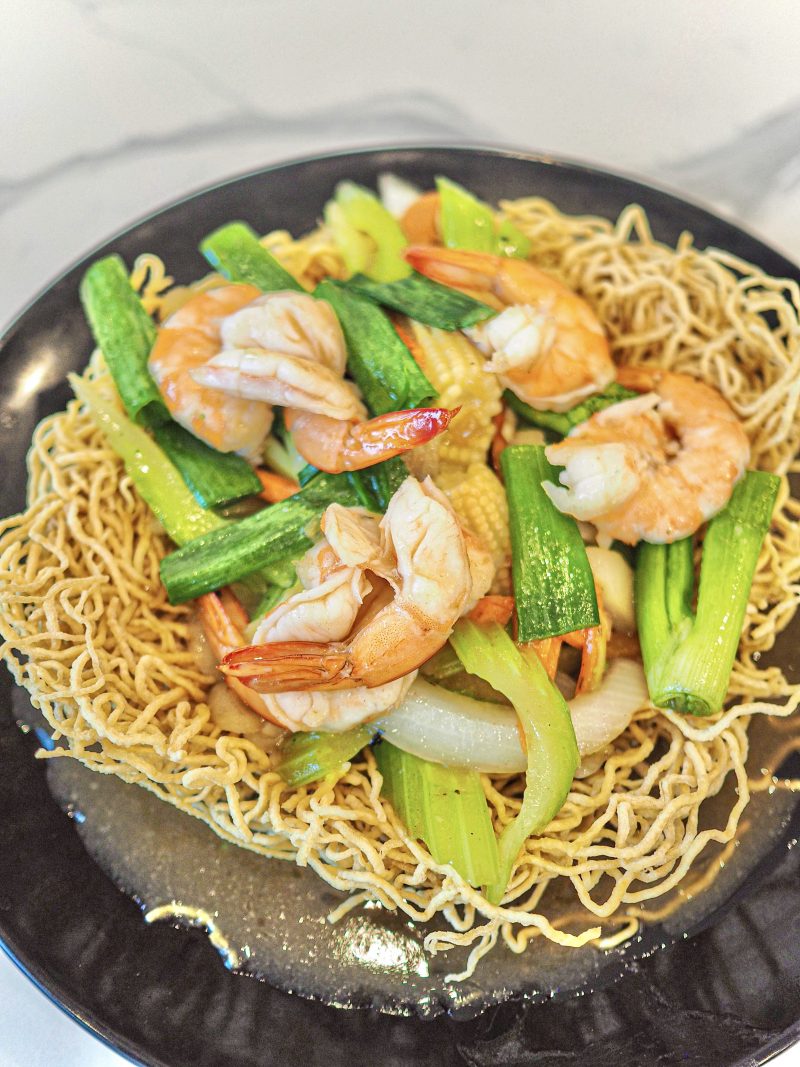 Stir Fried Egg Noodles With Broccoli, Carrots, Water Chestnuts, Baby Corn, and Celery.
2. Bao Flights
Fried Chicken, Sweet & Spicy BBQ Jackfruit, Volcano (Shrimp & Crab Salad).
3. Blended Poke
Base: Rice, Spring Mix
Protein: Tuna, Salmon
Toppings: Avocado, Seaweed, Crab Salad, Cucumber, Ginger
4. Shaking Steak
Premium Sirloin Steak, Onions, Scallions, Potatoes, Cook And Their Special Steak Sauce, Served With Steam Rice, Tomatoes, Cucumber.
5. Boba Teas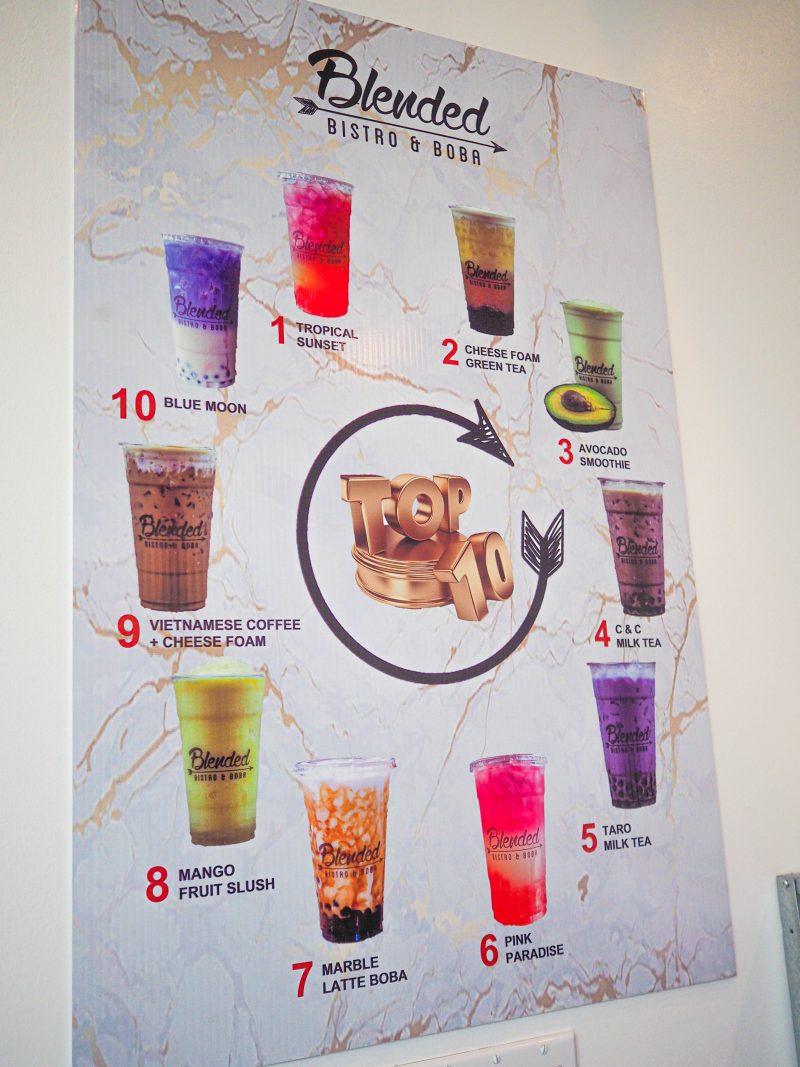 Add a topping:
Choose from: Mango Jelly, Strawberry Jelly, Lychee Popping, Strawberry Popping, Passion Popping, Lychee Jelly, Rainbow Jelly, Mango Popping, Agar Boba, Coffee Jelly.
Blended Marble Boba
Black Sugar Latte With Honey Boba.
Pink Paradise
Lemon Tea with Butterfly Tea.
Be sure to follow them on Instagram or Facebook to stay up to date with the latest news!
For more information, visit: blendedbistroboba.com
Blended Bistro & Boba – Lake Mary
940 Colonial Grand Ln.
Lake Mary, FL 32746
(407) 878-5956
Blended Bistro & Boba – Orlando
2306 Edgewater Dr.
Orlando, FL 32804
(407) 868-9836