Getting to know a culture doesn't really happen without sharing a meal.
FusionFest's Diversitastic! Dining Experience is a monthly series hosted by FusionFest that offers patrons a chance to immerse themselves into exploring the tastes, sights, sounds and mindsets of another part of the world – bringing some great culinary and cultural immersions right here in Central Florida. You'll receive a full meal, chef talk about the food and eating customs, entertainment, presentation about the culture and more. The signature event for FusionFest is on the Saturday and Sunday after Thanksgiving Day in Downtown Orlando – a free, two-day, festival that draws people from more than 110 different cultures to experience music, dance, food, visual arts, spoken word, games and interactive activities.
The hickory smoke one gets a whiff of as they enter Cecil's Texas Style Bar-B-Q on Wednesday, July 14 at 7pm, for FusionFest's Diversitastic! Dining Experience: Texas, is a sign of the tender brisket, pork, ribs, sausage, turkey, chicken and ham that is planned for the meal.
Some of those meats have been smoked for more than 14 hours to make them tender enough to fall apart at the touch of a fork. "Texas Bar-B-Q has to be good enough to eat without any sauce," says Cecil's manager. "The sauces are served on the side", he adds.
In addition to a meal of three hand-smoked meats and several Texas-style sides, guests will be treated to a performance by renowned Cowboy Poet, Sean Sexton, who performs regularly at the National Cowboy Poetry Gathering in Elko, Nevada and has been awarded an Individual Artist's Fellowship from the State of Florida. Other program elements will introduce attendees to aspects of life and culture unique to the state of Texas.
All-inclusive tickets for any of the monthly Diversitastic! Dining Experiences can be purchased at FusionFest.org/dining and cover the complete meal with drink and dessert, entertainment and cultural presentation, while supporting a small family-owned restaurant, food-truck or catering service.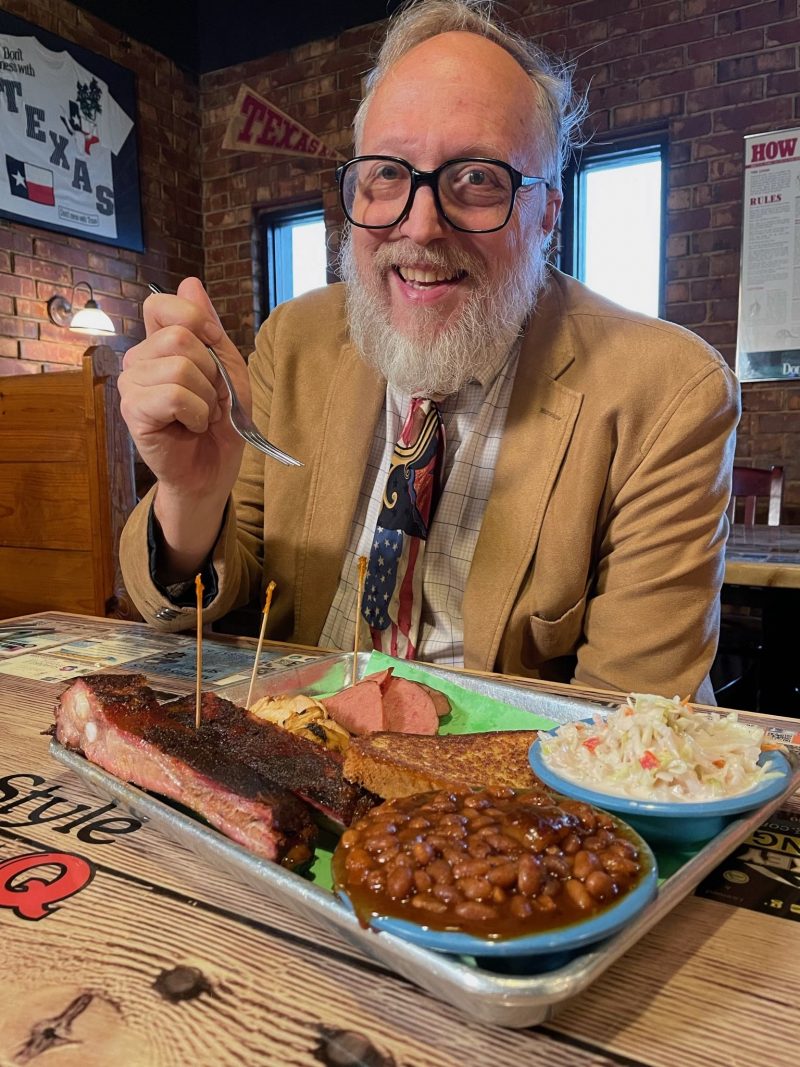 "Getting to know a culture doesn't really happen without sharing a meal," says FusionFest's Chief Instigator Terry Olson.
"That's why FusionFest spends so much time arranging these monthly Diversitastic! Dining Experiences highlighting heritages from ten different parts of the world each year. Texas represents the North American region this year and although there are many regional specialties in our country, Texans certainly think of themselves as proud representatives of the U.S.A."
FusionFest's Culinary Events Curator, Maria Mancia adds, "The owner of Cecil's was missing the slow cooked barbecue of his home state when he moved to Orlando several decades ago, so he opened the restaurant in order to get a meal that reminded him of his former home in Dallas. Central Floridians have been enjoying the results since 1992."

Watch the promotional video on YouTube for a sneak peek of the event.
The remaining Diversitastic! Dining Experiences in 2021 are:
July
Wednesday, July 14: USA – Texas @ Cecil's Texas-Style Bar-B-Q with Cowboy Poet Sean Sexton
August
Tuesday, August 17: Africa – Nigeria @ Flavors Nigerian Restaurant
September
Wednesday, September 8: Latin America – Peru @ Aji Ceviche Bar with Raymi Dance
October
Saturday, October 2: Middle East – Yemen @ Kabsah Restaurant