Taste of Chengdu's Baldwin Park location recently re-opened for take out only for now so drop by soon!
Taste of Chengdu's Chef Tiger Tang and Paula Ahn of they are working on a few projects including reopening their West Colonial / John Young Parkway location and a new street food stall spot featuring Sichuan Chinese specialties nearby in Baldwin Park – stay tuned!!
Many people are new to Sichuan Chinese cuisine so below are some suggestions on what to order – note some of these dishes may or may not be on the regular menu as they do have seasonal specials -just show them this article and ask ahead of time if possible.
I put (spicy) next to the dishes that are "spicy" for those worried about heat – it's part of the experience but understandable if there are those who can't handle any spice.
Here are 12 Dishes to Try
at Taste of Chengdu: 
1. Boiled Chicken in Chili Sauce (Spicy)
2. Cucumber Salad with Sweet Garlic Sauce
3. Sichuan style sesame Beef Jerky (special)
4. Sliced papaya salad (special)
5. Minced Pork Baos (spicy)(special)
6. Sichuan Style Spicy Chicken (La Zi Chicken) (Spicy)
7. Stir fried cabbage w soy (spicy)
8. Slow Cooked Pork Belly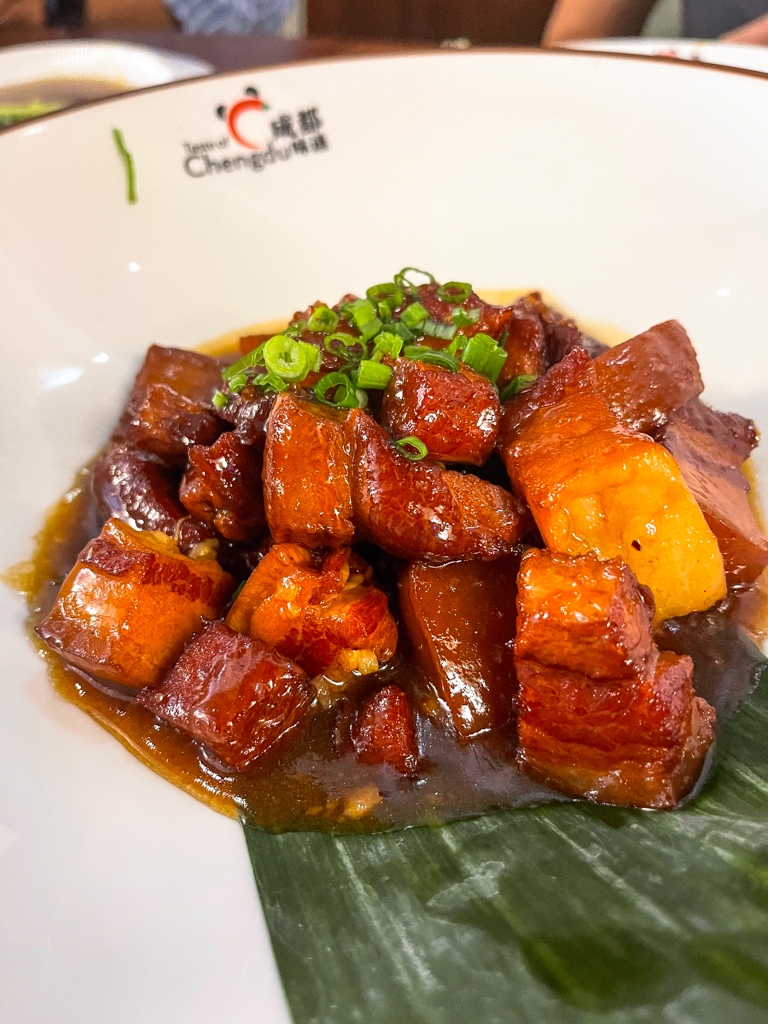 9. Green Tea Bacon Fried Rice
10. Sliced Fish in Dry Wok with Chili Sauce (spicy)
11. Stir Fried Green Beans
12. Braised Sliced Beef in Chili Sauce (Spicy)