Rocco's Italian Grille is a hidden gem located inside a vintage 1940's building in Winter Park, next to The Glass Knife.  The neighborhood has changed some since the opening of Rocco's over 15 years ago but one thing has remained the same – the consistency of Rocco's award-winning authentic Italian cuisine prepared by their experienced native chefs.
Proprietor Rocco Potami was born and raised in Italy and he has always been passionate about cooking.  His restaurant offers recreated recipes of his homeland which he has spent years researching, developing, and perfecting.  Rocco has 40 years of experience cooking in Central Florida and it is evident when you indulge in his extraordinary dishes. Rocco's uses only the freshest meats, imported pastas, and sauces made from scratch to serve a broad selection of dishes from each of Italy's regions.
We were invited to try Rocco's favorite menu items and they all exceeded our expectations. From the appetizers, to our entrées and dessert, everything was incredibly delicious.  The service was first class as well.
Here are some popular menu items at Rocco's Italian Grille: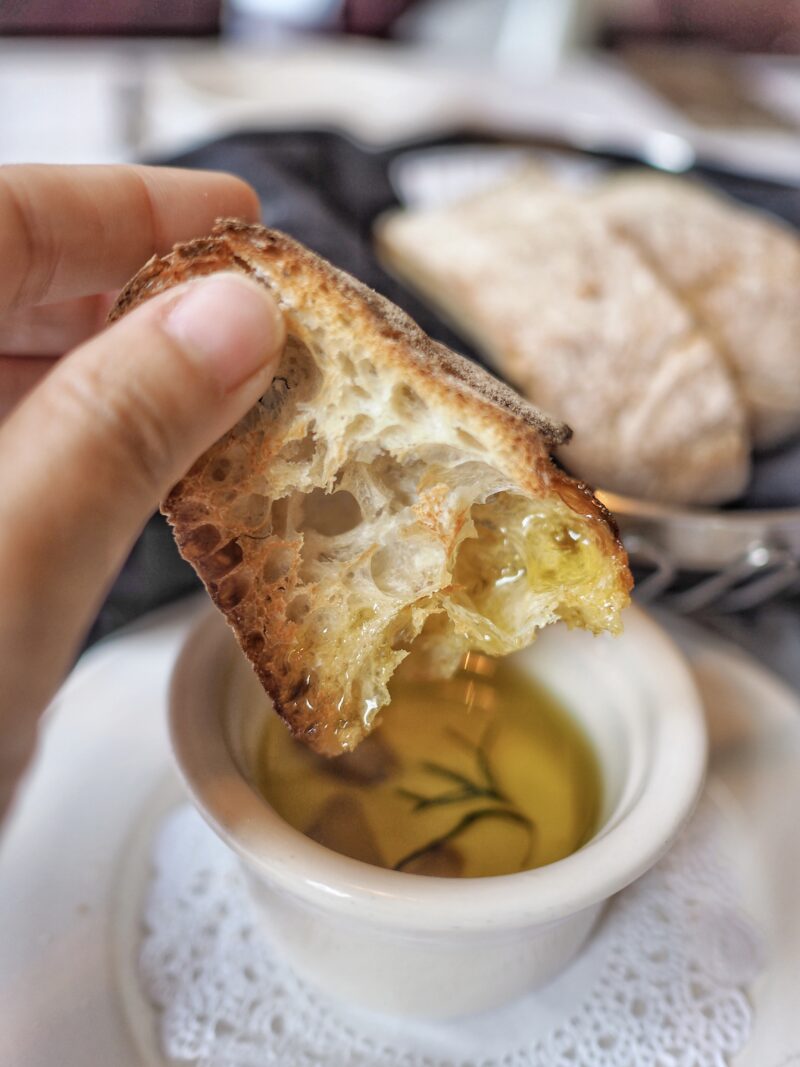 FRESH BREAD WITH GARLIC AND ROSEMARY OLIVE OIL – a really great starter courtesy of Rocco's.
BURRATA – soft and creamy.  The essence of freshness and delicacy, yet simultaneously the most intensely milky thing you have ever eaten.
CARPACCIO CON RUCOLA – Named after the 15th century Venetian painter. Thinly sliced aged beef drizzled with infused white truffle oil topped with Parmigiano Reggiano shavings, argula, capers, and lemon
DI CESARE – a deliciously crispy salad with homemade croutons that were incredibly addictive.
RUCOLA E PARMIGIANO – Arugula, julienne tomatoes, Parmigiano shaves in extra virgin olive oil and lemon dressing.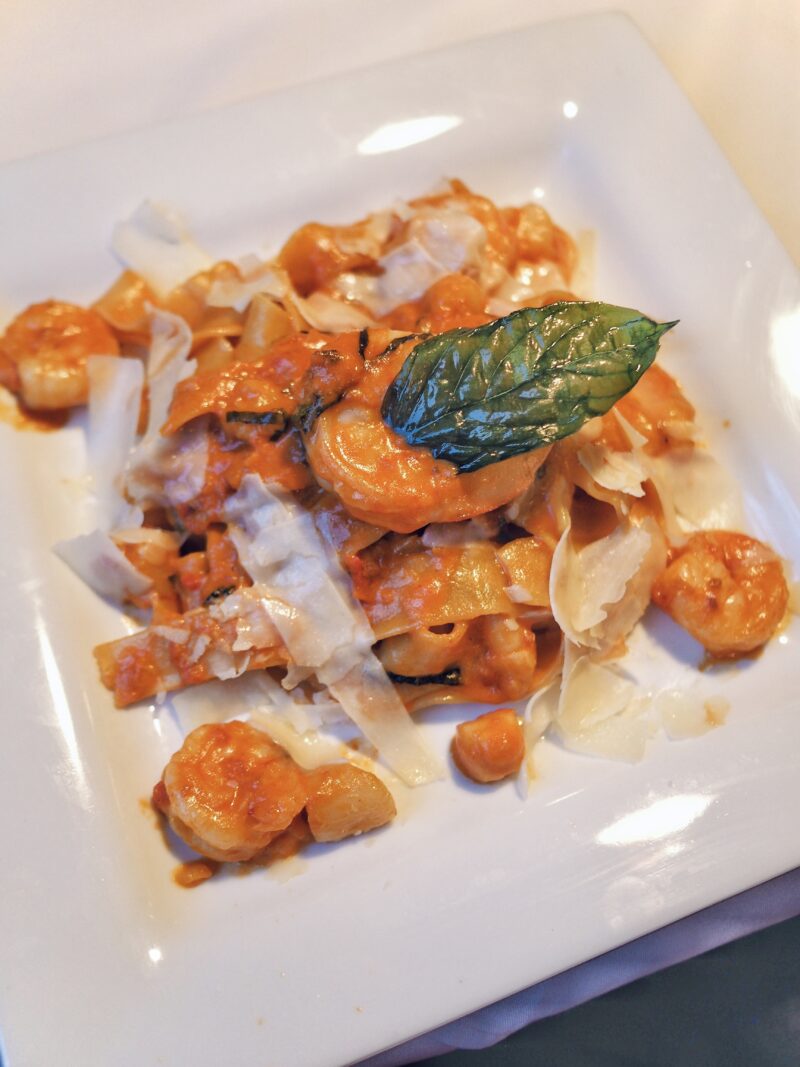 PAPPARDELLE SHRIMP TERRE – Pappardelle with shrimp, braised in a white wine tomato basil cream sauce, topped with shaved Parmigiano Reggiano cheese and basil.
SCALOPPINE DI VITELLO ALLA ROCCO – Veal scaloppine topped with roasted peppers, prosciutto and Fontina cheese, deglazed with white wine, finished with a rich demi-glace sauce and served with vegetables of the day.
The veal was tender and the sauce was rich.  The julienne vegetables complimented it very well.  Every bite was pure perfection and there was not a speck left behind on my plate.
CANNOLI – ricotta cheese, dried fruit, chocolate morsels.
CHOCOLATE DELIGHT CAKE – with imported blood orange coulis.
Rocco's Italian Grille is a hidden treasure that has a beautiful and welcoming ambiance, exceptional dishes, and five-star service. Be sure to check them out the next time you are in the Winter Park area, you will love it!
Rocco's Italian Grille
400 Orlando Ave, Winter Park, FL 32789
(407) 644-7770
roccositaliangrille.com