Did you know that BoVine Steakhouse on Winter Park's Park Ave recently announced Zachary Mehner as their new Executive Chef?
He has created a new menu that just debuted with a modern take on traditional classics – including a massive bone-in Veal Osso Bucco, tender Chilean Sea Bass, and Double Bone Pork Chop are among the new items.
BoVine Steakhouse is an entity of JM Hospitality Group, founded by Joanne McMahon (who also serves as pastry chef for the restaurant group).
Over the years, she has brought the community different concepts like The Partridge Tree Gift Shop, 310 Restaurants (310 Park South & 310 Lakeside), Blu on the Avenue, BoVine Steakhouse and The Vintage Vault.
Inspired by the beauty of Winter Park, BoVine Steakhouse brings sophistication and class back to the former Park Plaza Gardens.
Procuring the highest quality meats from Linz Heritage of Chicago and locally sourced produce, BoVine Steakhouse is an experience that will not disappoint.
BOVINE – FEATURED NEW MENU ITEMS:
* SALMON BENEDICTINE
* SEABASS CARPACCIO – citrus cured chilean seabass
* BURRATA  – heirloom tomatoes , creamy buratta cheese
* VEAL OSSO BUCCO – 48 oz. braised, mashed potatoes
* LAMB RACK – herb crusted
* AIRLINE CHICKEN BREASTS – elote inspired roasted corn puree, fresno chili creme fraiche, cilantro oil, parmesan popcorn crumbs
* HERITAGE FARM PORK CHOP – double bone chop, braised peach , marcona almonds
* CHILEAN SEA BASS – sweet pepper puree, carrot fennel salad, lemon oil
* SCOTTISH SALMON – bacon, porcini, champagne agrodolce, asparagus
* TRUFFLE MAC AND CHEESE
Interview with JM Hospitality owner Joanne McMahon
Tasty Chomps: Tell us about your experience growing up – What were some of your favorite memories around food growing up?
Joanne McMahon: My favorite memories around food growing up were going to my Grandmother's house. She was always in the kitchen, always cooking. I would help her, watch her, and learn from her. She never used a recipe or measuring utensils so I would ask her to stop in the moment and measure any ingredients in order to learn her recipes.
What inspired you to get into the food industry/ What are some of your favorite lessons learned in your years in the industry?
My love for cooking and food. Opportunities came up and I just pursued them. My motto is to surround yourself with people that are better than you and learn from them.
Always have quality and consistency on top of your list. Your team comes first and you should always have time for them.
What is something you wish people to know about BoVine for their first time dining there?
I researched for a quality meat company, where I knew where the cows came from, and how they were treated. We are a steakhouse and the steak had to be the best. Meats by Linz was the perfect choice and we're proud to be serving Linz Heritage Angus steaks at BoVine Steakhouse.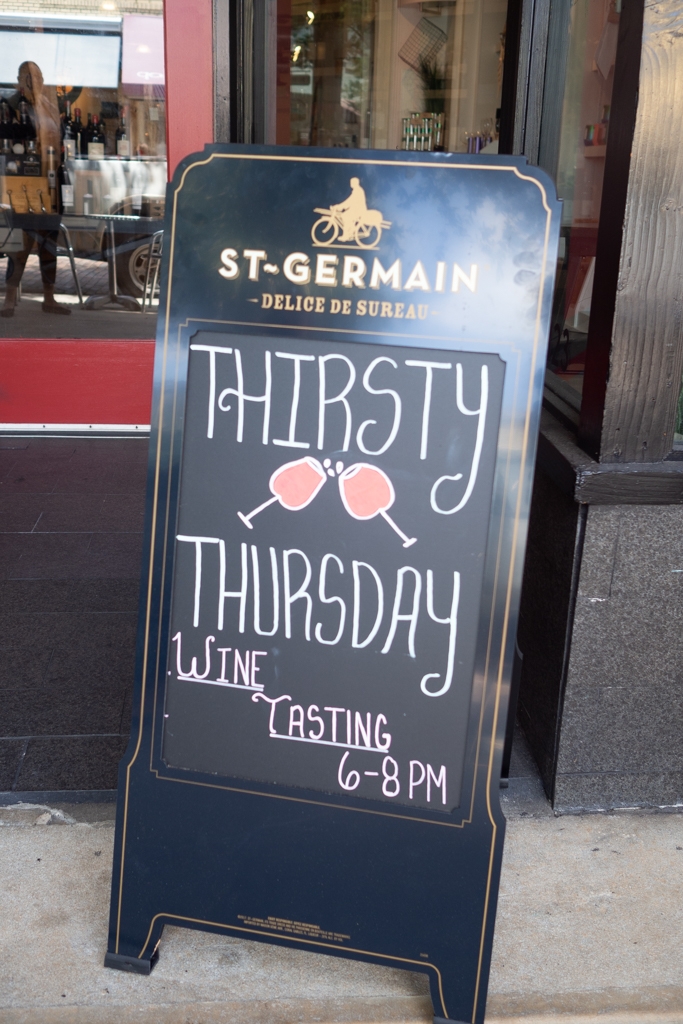 Future plans for JM Hospitality?
At this very moment, no specific future plans on the horizon but then again you never know. We are very spontaneous! The Vintage Vault is our newest concept and we are excited to bring a unique variety of wines and all your party hosting needs as well as private wine tasting opportunities. We would like to make the JM Hospitality name a recognizable name in the community just how each individual concept founded has made a mark in the community.
Tell us about your favorite pastries right now that people can get at your restaurants?
Each restaurant has its favorite.
310 Restaurants has the Italian Cream Cake (from my Italian grandmother) and the Dolce Semifreddo.
At blu on The Avenue, Peanut Butter Pie and Carrot Cake are very popular.
BoVine Steakhouse has both the Ricotta Cheesecake and Pecan Pie. And to be clear, I don't give out my dessert recipes, and if I did, well……
Interview with Chef Zachary Mehner, Executive Chef of BoVine
How did you get your start in the food industry and how has it changed over the years?
I have an older brother, and just like any younger sibling, growing up I wanted to do everything he did. One of his first jobs was at a local nursing home in Apopka, so naturaly I wanted that to be my first job as well.
While the menu we served was mostly boring and tasteless, I feel like it was a great intro into what foodservice was about: the guests. Seeing a smile on someones face when you serve them a pureed peanut butter sandwich really makes you think. Since those early years I've gone on to work under some wonderful chefs who, if anything, have reinforced those formative experiences and memories.
Most favorite lessons in the kitchen?
I have two examples for this one. The first being another early job at a southern buffet restaurant. The General manager sat everyone down for a meeting. I don't remember what for, but I will never forget one thing he said. "No amount of money you make will impact your job performance in the long term." Which at the time I didn't really understand, but years later it has stayed with me, and proven true time and time again.
Another example was a chef who taught me that a chef's job doesn't end at the expo window. No host? Go seat them. Offer them some water, be hospitable. Servers in the weeds? Slow down, bus a table or two. The guests love to see the people behind the food.
What were some of your favorite memories around food growing up?
Cooking wasn't really a celebrated thing in my family growing up. Eating was necessity, and coming from a family of 6, it was done with as little fuss and mess as possible. Although, I have one fond memory of visiting family up north on the farm when I was very young, 7-8 years old or so.
Our Aunt Jo was your classic farm wife, and she made the most beautiful table full of everything that would stick to your ribs. Up until then, and even after that for a number of years, I never saw someone put so much work and love into food. Thinking back, that may have sowed the seed for my future.
What inspired you to get into the food industry?
My father was very strict about not being a mess when cooking. Even to this day he doesn't really grasp the concept of eating out of anything but necessity. Never fancy, never any hassle. And rarely any seasoning. This was passed to my mother, who learned that the microwave was the path of least resistance. Burgers? Microwave. Tuna helper? Microwave. Salmon loaf? You're damn right.
To this day I still can't eat cooked salmon because of the memory of that smell wafting through the house from the microwave. So by about 12-13 years old I got tired of these experiences and started tinkering. My father, as you could imagine, was not my biggest fan, so I was forced to learn outside of the house. And here I am.
What are some of the most popular dishes right now at BoVine?
Our top sellers are as classic as you can get in a steakhouse, Wedge salad, 12oz Center cut Filet Mignon, and Joanne's famous Pecan Pie.
Tell us about the new menu, what are your favorites and why?
I have a fair amount of industry experience in steakhouses and one thing is the same throughout: focus on the steaks, everything else is second. And while I agree the namesake should be done well, it's such a letdown to see everything else on the menu be left as an after thought. Being blessed with the opportunity, I wanted BoVine to be different. Not everyone who dines here is looking for a steak. What about them? In updating the menu, there really wasn't much to do on the steak side of things.
Our meat is some of the best American beef you can find, requiring minimal effort or ingredients to bring you the best steak possible. This allowed us to focus on our other offerings while we still have the favorites like Shrimp Cocktail or the Half Pound Slab of Maple Glazed Applewood Bacon, we brought on more modern dishes as well, such as the Chilean Sea bass Carpaccio, a personal favorite of mine.
Our updated Burrata offering swaps out the standard balsamic reduction for a lighter and sweeter Red Wine Vinegar Reduction which is less obstructive and allows the flavor of the heirloom tomatoes to really shine.
Another favorite of mine is the 48oz Veal Osso bucco. I wanted a dish that was as impressive visually as it was delicious. A true Flintstonian sized mass of meat and bone that makes the perfect centerpiece on the table. It's braised in red wine and veal stock for four hours and deboned tableside, then draped in a reduction of the braising liquid. It guarantees even guests at the table across the dining room will be wishing they had ordered it as well.
My main focus with our new appetizers and signature entrees was presentation.
My goal was to make the guy who ordered the steak wish maybe wish he would have gone for the Elote inspired Airline chicken instead. There's always next time, my friend.
View this post on Instagram

BoVine Steakhouse
319 S Park Ave, Winter Park, FL 32789
(407) 794-1850