Orange County Government, The City of Orlando and Visit Orlando Celebrate #407Day (April 7) to Support Local Businesses
Orange County Government, The City of Orlando and Visit Orlando have announced the return of #407Day this Friday, April 7, 2023, for residents to celebrate their hometown pride and support local area businesses.
This special campaign, inspired by the destination's longtime area code, encourages residents to support their favorite restaurants, bars, shops, boutiques, services and other locally owned businesses by sharing posts and photos on their social media channels using the hashtag #407Day.
Where will you be going that day to support our local Central Florida / Orlando businesses?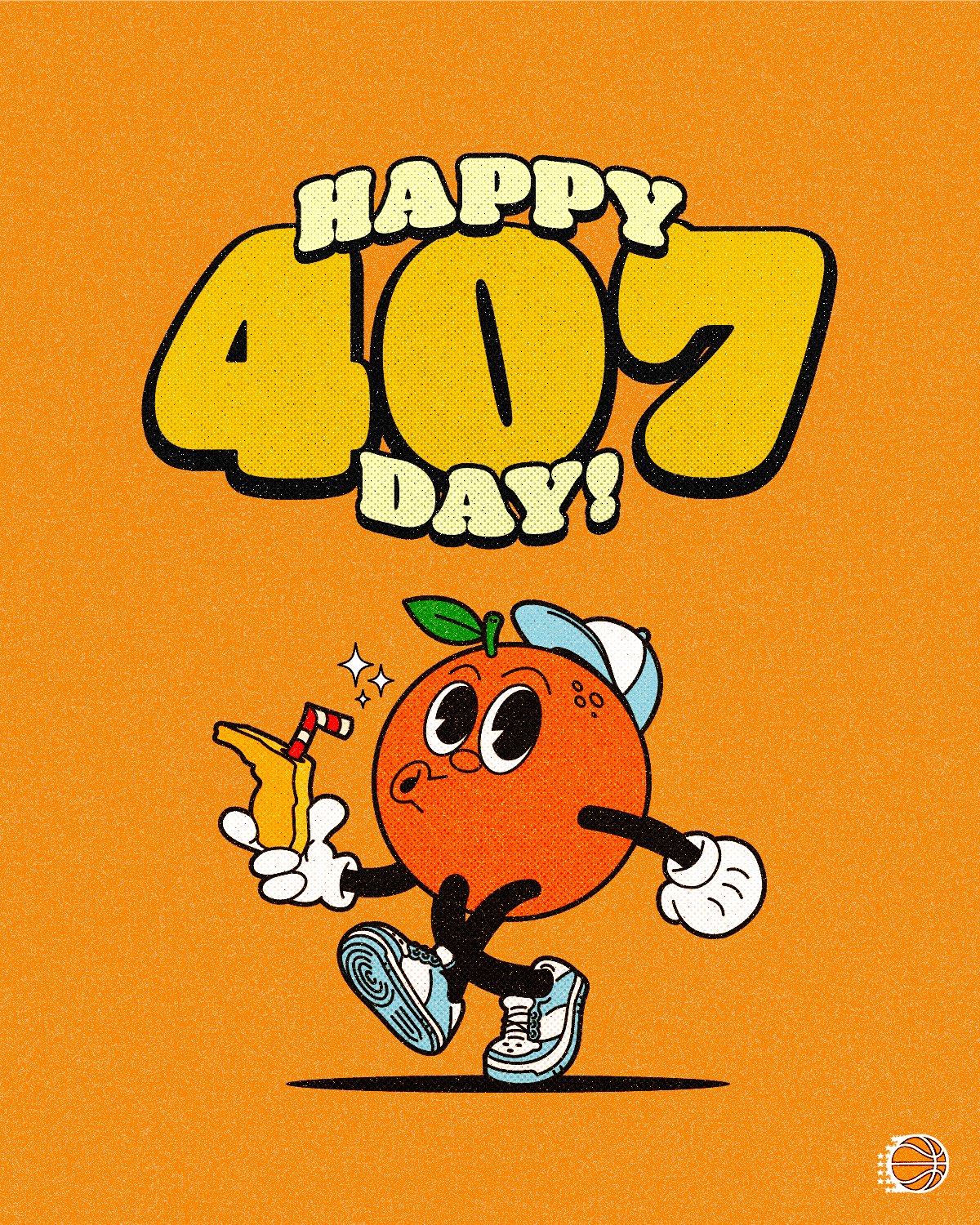 We at Tastychomps.com will also be partnering with Visit Orlando for a very special, mega-giveaway (details to come).
In 2023, #407Day will continue to evolve as a day of pride and support for Orlando and Orange County.
The central event for this year will be the unveiling of the Unbelievably Real mural on Friday, April 7. After being displayed in key markets, the mural is finally coming home to Orlando. The mural is a visual representation of everything that makes Orlando unique, inspiring residents and visitors to embrace all the elements within the mural, ranging from innovation, technology, dining, arts and culture and more.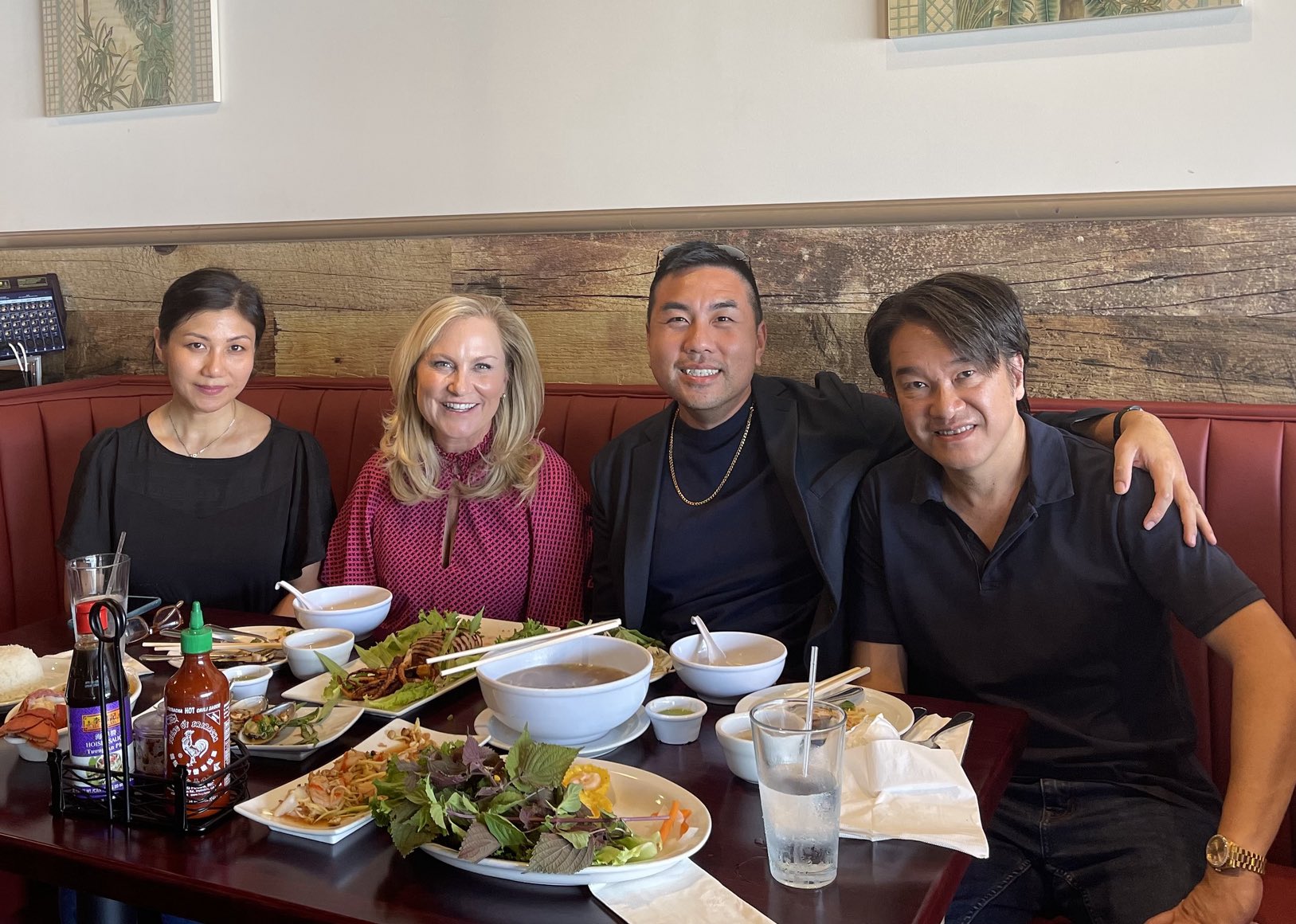 Celebrate #407Day with Local Orlando Dishes including…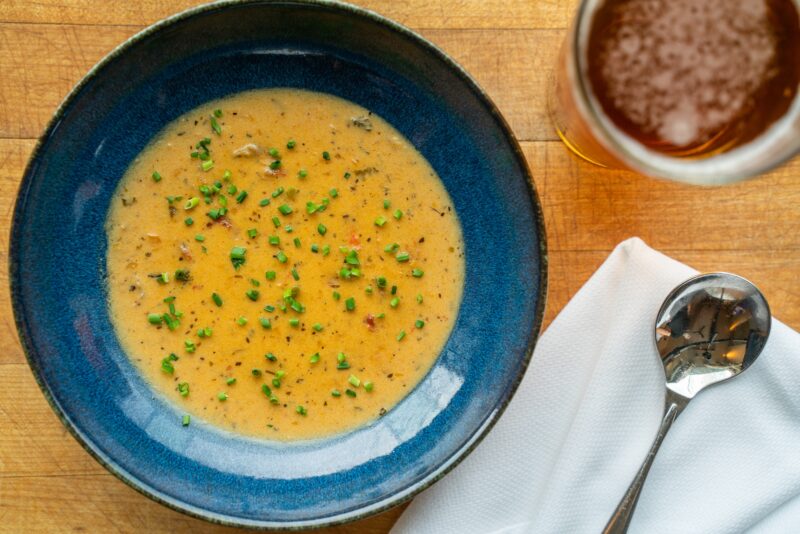 McCoy's Bar & Grill & Hemisphere at Hyatt Regency Orlando International Airport
Restaurant Address: 9300 Jeff Fuqua Blvd. Orlando, FL 32827
Local Dish Highlight: Crawfish Chowder – Legend has it that when Shaq was drafted to the Orlando Magic, the restaurant wanted to create something with all the hype coming to the city.  So, with his LSU background the Cajun crawfish chowder was born
 The Whiskey
Restaurant Address: 7563 W. Sand Lake Rd. Orlando, FL 32819
Local Dish Highlight: The Southerner
Regular Menu Item or Special Limited Time? Regular menu item
Maxine's on Shine
Restaurant Address : 337 Shine Ave – Orlando
Local Dish Highlight: Squid Ink Linguine w/ Seared Gulf Shrimp and tomato lobster butter, served w/ Fava Beans Spinach and grape tomatoes – All ingredients used on the pasta dish are locally sourced.
It's a Special for the whole week
 Café Tu Tu Tango
Address: 8625 International Drive, Orlando, FL 32819
Local Dish Highlight: SPICED ALLIGATOR BITES- crispy wild caught Florida gator, key lime mustard – gator from Central Florida Trophy Hunts in Cocoa.
The Chef and I Orlando
Restaurant Address: 1412 Alden Rd. Orlando, FL 32803
Local Dish Highlight: Apple Arugula Salad –  locally grown arugula tossed with granny smith apple matchsticks, crumbled feta cheese, roasted peppers, and candied pecans in a local honey and chile vinaigrette and finished with extra virgin olive oil -The arugula for the salads is from B&W out of Fellsmere https://bwqualitygrowers.com
Paddlefish, Disney Springs:
Craft Beer Selection – Voted best rooftop bar/view of Orlando many times! Paddlefish's key lime pie is made with the classic regional brand of Nellie & Joe's Key lime juice out of Key West.
4 Rivers Smokehouse, several Orlando locations
Barbocoa Bowls (Shredded lettuce, white rice, black beans, cilantro lime creme fraiche, guasacaca, cilantro onion salsa, queso fresco, and squeeze of fresh lime juice with your choice of sazon pork or sazon brisket) Onions are from Pexco Farm, Plant City, FL; tomatoes are from Lipman Family Farms with multiple FL locations.
Nola Avalon Park at Marketplace at Avalon Park – 3801 Avalon Park East Blvd Orlando FL 32828
– Fried Fish sandwich or platter with Florida Key Lime aioli and 407 jalapeño slaw or seasoned curly fries
Fried Florida Gulf Shrimp Po' boy or platter with Florida Key Lime aioli and 407 jalapeño slaw or seasoned curly fries
Café Coqui
Restaurant Name: Cafe Coqui
Restaurant Address:3819 Avalon Park East Blvd Orlando, FL 32828
Local Dish Highlight: Tripleta, and puertorrican pastries.
Cheese to Share
We will be featuring our Signature Bread Bowl, one of our most popular dishes, crafted using locally sourced ingredients such as the sourdough bread bowl from a local artisan bakery and one goat cheese featuring the grade A goat dairy and creamery in Central Florida.
Restaurant Address: 3801 Avalon Park E Blvd, Orlando, FL 32828
Playa Pizza – 407 Pizza Slice Giveaway 
407 Day Downtown
Looking for a fun-filled evening to celebrate 407 Day? Look no further than the 407 Day Game Night at Orlando's signature park on Friday, April 7, 2023 from 4-8pm. Join DTO for this free event at Lake Eola Park on the East Lawn for an evening of games, food, and fun for everyone. There will be a variety of games onsite to kick off your weekend – or feel free to bring your own! Discover Downtown is currently having a sale on 407 merch so you can look ready for the part.
This year's celebration also marks the debut of Orlando's newest mural. Unveiled at a special event on April 7 at the corner of Orange Avenue and Pine Street, the mural is an initiative for the "Unbelievably Real" brand platform, a first-of-its-kind partnership between Visit Orlando and Orlando Economic Partnership developed to speak to all audiences — leisure, meetings and business.
From April 7 – 17, 2023, residents and visitors are encouraged to post selfies with the new mural on social media and tag Visit Orlando (@VisitOrlando) and Tasty Chomps (@TastyChomps) to have a chance to win prizes from local businesses, attractions and restaurants. Lucky winners will be awarded giveaways from attractions, service providers and restaurants, including:
Downtown Orlando: Downtown Orlando swag
Earl's Orlando: $100 gift card for use at Buca di Beppo restaurants, $100 gift card for use at Brio restaurants, and a $50 gift card for use at Chicken Guy! restaurants
JoJo's ShakeBAR Orlando: Complimentary experience for two, including one shared appetizer, one cocktail/mocktail per guest, one full size entree and side par guest, and one dessert per guest
Levy Restaurants at Disney Springs 

 

 

®

: $50 gift card for use at Paddlefish Restaurant or Terralina Crafted Italian
The Nauti Lobstah: Two $50 gift cards
Orlando Gift Baskets: Orlando tote bag filled with Florida-themed treats
Patina Restaurant Group at Disney Springs 

 

 

®

: Dinner for two ($200 value) at Morimoto Asia, The Edison, Enzo's Hideaway, or Maria & Enzo's
Reflections Spa & Salon: Three $100 gift certificates (gratuity and taxes not included)
Unbelievably Real Swag: Sweater and more
WonderWorks Orlando: Family four pack of all-access tickets
4 Rivers Smokehouse: Dinner for four at any location, including those in East Orlando, Kissimmee, Longwood, SoDo, Winter Garden and Winter Park
Select local businesses are also celebrating with special #407Day offers, including:
The Glass Knife: Offering limited-edition Vegan Chocolate Coconut donuts
The Nauti Lobstah: Florida Sunset cocktails for just $4.07 each
NOLA Avalon Park: Special dishes designed to honor #407Day and Good Friday, including Fried Fish (sandwich or platter) and Florida Gulf Shrimp (po'boy or platter)
Orlando City Soccer Club: Use promo code ORL407 for 40.7% off ticket purchases made on April 7, 2023, for the April 22 Orlando City and April 15 Orlando Pride matches
Playa Pizza: Giving away 407 slices of pizza (one slice per customer with any purchase)
VINIA Wine & Kitchen: Three-course menu for $59 including wine pairings
Check with your favorite local businesses to see how they're participating.
INTRODUCING THE 'UNBELIEVABLY REAL' MURAL
Designed by Orlando-based artist Clark Orr, the mural brings to life how all aspects of the region shine, from tourism highlights like nightly fireworks and water adventures to innovative technologies such as simulation and rocket launches. The mural has been displayed in Brooklyn, Mexico City, Manchester and London in the past year, and now makes its debut in Orlando.
"Nearly a year after the global launch of our 'Unbelievably Real' brand, we are excited to bring home a mural, designed by an Orlando artist, that is a visual representation of our entire destination, incorporating everything from our theme parks and beloved landmarks to elements of our dining, arts, culture and technology scenes that showcase Orlando's dynamic nature," said Casandra Matej, president & CEO, Visit Orlando.

"This mural brings to life all of what makes our region transformational and groundbreaking, from nightly theme park fireworks and adventures on our waterways to our region's role in developing some of the world's most innovative technologies and leading the nation's space race," said Tim Giuliani, president & CEO, Orlando Economic Partnership. "It showcases the imagination and innovation of our vibrant region, enriches people's perceptions of Orlando, and demonstrates to our residents and visitors alike that they are part of what makes Orlando 'Unbelievably Real' too."
The "Unbelievably Real" brand launch is part of a multiyear initiative for Visit Orlando and Orlando Economic Partnership. The two organizations also launched O.U.R. (Orlando Unbelievably Real) Culture Project to engage with Orlando residents and cultivate new methods to showcase pride in the Orlando region. Future activities will include the creation of a new symbol for Orlando and the installation of a permanent Orlando sign to become an interactive and iconic backdrop.

The #407Day contest will be over before you know it, so make plans now to post your "Unbelievably Real" mural images by April 17, tag @VisitOrlando and @TastyChomps, and earn your chance to win prizes while enjoying our city's newest artwork and supporting all your favorite Orlando businesses.