Jeremiah's Italian Ice – UCF Area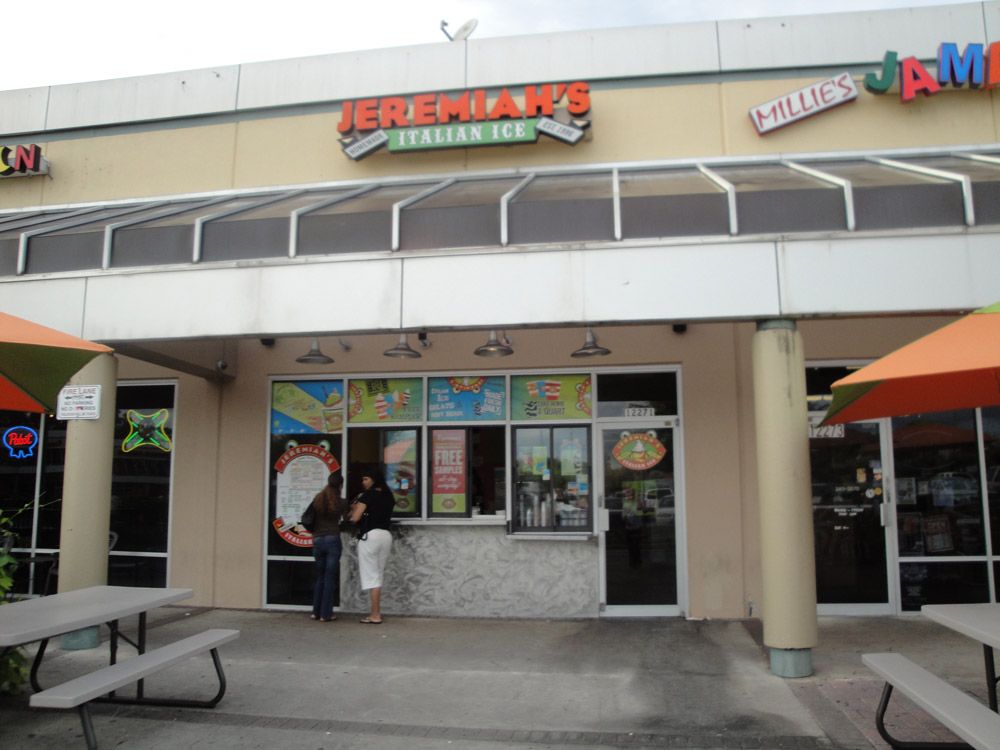 Jeremiah's sits in an old dusty strip plaza on the corner of University and Alafaya right outside of UCF, awaiting your sweet tooth's desires. There are actually three of these establishments in the Central Florida area: the original one founded in 1996 in Winter Park along Aloma Ave near Goldenrod, one near 17/92 and Horatio and this one here in the UCF Area.
Several years ago Jeremiah's expanded to this area, teeming with college students and hipsters alike, all giddy for some soft serve ice cream, italian ice, or a combination of both in the form of gelati. It's a simple idea enough but as we know, its the simple things that are hard to do well.
Menu at
Jeremiah's Italian Ice
Jeremiah's definitely does Italian Ice well. My particular favorite is the gelati style where you can get layers of soft serve vanilla or chocolate ice cream on top of layers of your choice of italian ice. On this occassion I choose the Black Raspberry and it was savory sweet, delectable to the taste with the slight tartness of raspberry, sweet creamy texture of the ice cream, and slushy coolness of the italian ice all coming together as one in my mouth. A delicious dessert for any meal.
Other popular flavors include the Scoop Froggy Frog, Jeremiah's signature mint chocolate chip flavor, as well as pina colada, mango, strawbanana and much more. Prices here are reasonable with a generous small cup of gelati going for around $2.60. It's a classic place to go and brings back memories of the college days every time.
The Black Raspberry Gelati with Vanilla soft serve ice cream
at
Jeremiah's Italian Ice
The Mango and Pina Colada Gelati
at Jeremiah's Italian Ice
Tasty Chomps Rating!!!!
4.5 out of 5 Tasty Chomps!!
Jeremiah's Italian Ice
UCF Area
12271 University Blvd
Orlando, FL 32817
www.jeremiahsice.com