Pi Delta Psi Fraternity Winter Banquet at UCF
I had the pleasure to attend the annual winter banquet at UCF this past weekend, featuring a unique array of delicious buffet foods both from Filipino grocery store De Guzman as well as some home made Latin American influenced dishes. Overall, it was a pleasurable event with great moments and memories with loved ones and friends alike. A great way to end the year.
I liked the chicken adobo from De Guzman the most, made with chopped chicken pieces with bone-in marinated in saucy adobo spices. Although there have been a few Filipino restaurants to come and go in Orlando, De Guzman's Grocery store has been one of the more reliable places to get your dose of enormous (jk theyre small) lumpia egg rolls and other Filipino dishes (you may have to call ahead). The store sits just west of the SR 417 interchange on SR 50/Colonial Drive.
With over 200 people in attendance at the banquet hall near UCF, the stroll competition, video competition, and dance off were all at the same time hilarious, heartwarming, and at times, disturbingly lovely.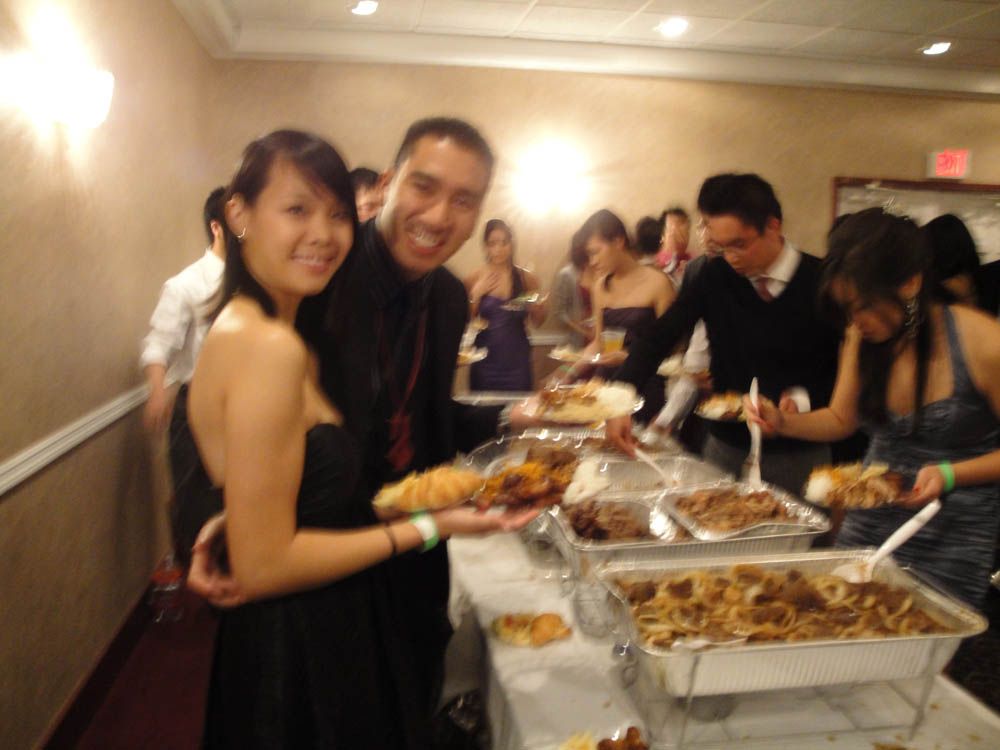 Although this beef may look tasty, it was my least favorite item of the night =(

Chicken adobo from De Guzman

Rice with pigeon peas and a look at pancit, the national noodles of Phillipines