Vietnamese "Tet" Lunar New Year Festival at the Central Florida Fairgrounds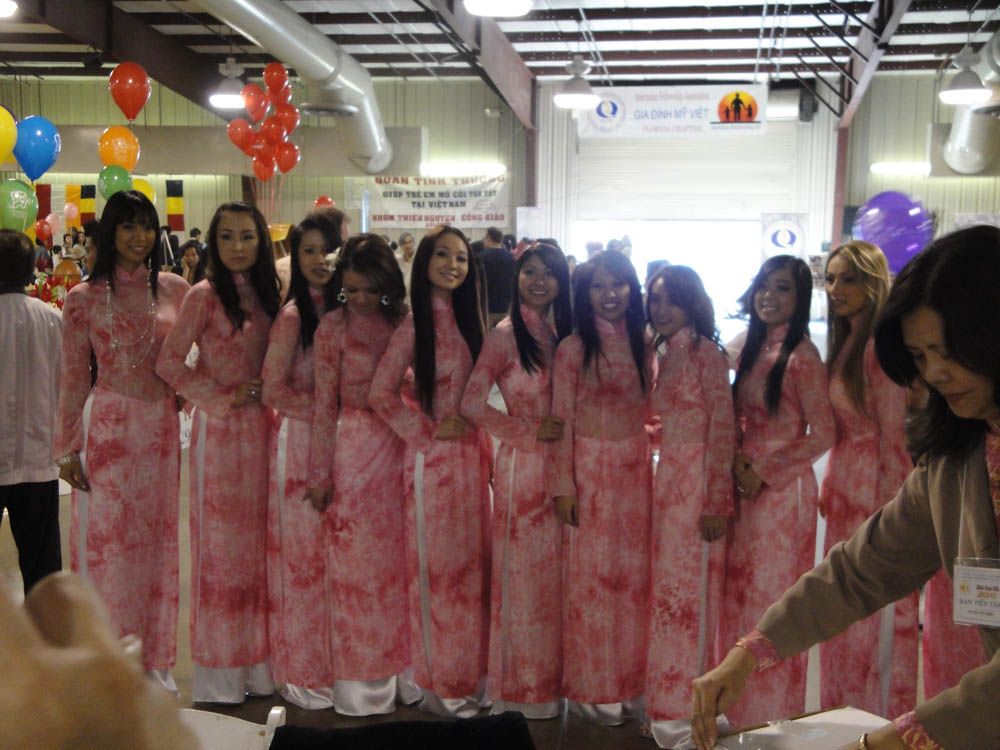 This year the Vietnamese Tet Lunar New Year holiday falls on Sunday February 14 also Valentine's Day, and also shared by the Chinese Lunar New Year. This year is the year of the Tiger and as holidays go, Tet is the biggest and most important holiday of the year: a time when families reunite, homes are cleansed, and offerings are made to the heavens.
The Vietnamese community puts on various events through out the month to celebrate the holidays and usually try to spread their festivities apart so as not to step on each others toes. This past weekend was the big two day Tet Festival put on by the Vietnamese Association of Central Florida which included a beauty pageant for Miss Vietnam Florida as well as various children acts and performances and most importantly of all…VIETNAMESE FOOD!
Sure, Vietnamese restaurants have plenty of Vietnamese food, but its usually the same things on everyone's menu. At the Tet Festival there are dozens of booths with homemade Vietnamese dishes from dumplings to banh xeo pancakes to the traditional banh tet sticky rice in bamboo leaves, and more. It is truly a foodie's delight and probably the closest thing to Vietnam this side of Central Florida .
The only thing about this festival that I don't like is that it costs about $10 just to go in for the day…Maybe one day they can have it free. There is another festival this weekend on Saturday put on by the Vietnamese catholic church in Orlando St Thanh Philliphe and on the actual weekend of new year's there will be many other celebrations in town, mostly at the temples.
banh tet?
Banh mi viet subs of course
Beef balls on a stick!
Cha Chien, fried pork deli meat
Cha gio – Vietnamese spring rolls
Banh beo
banh xeo – its called xeo because of the crackling noise it makes as it fries
xeo xeo xeooo
shrimp dumpling
chao long, congee with pig intestines, blood sausage, and pretty much every other piece of pork
Greetings to Lollicup !
Meat on a stick
Traditional candies and gifts for new years