SeaWorld Executive Chef, Hector Colon, spices up the evening with flavorful dishes for September's Guest Chef Night.
There are two things that I enjoy most in life: food and community benefit. Put them together and you get a unique dining experience organized by the Second Harvest Food Bank of Central Florida.
Every month, a local chef-celebrity is invited to prepare a prix-fixe menu and Second Harvest culinary training students have the opportunity to work with different chefs in our community as part of their core curriculum. Proceeds from Guest Chef Night events benefit Second Harvest's hunger relief programs to support Central Floridians needing food assistance.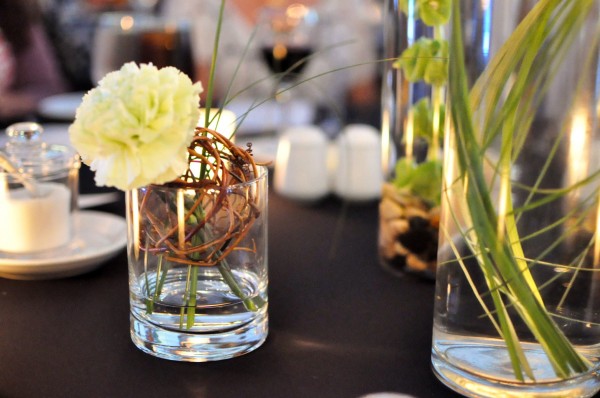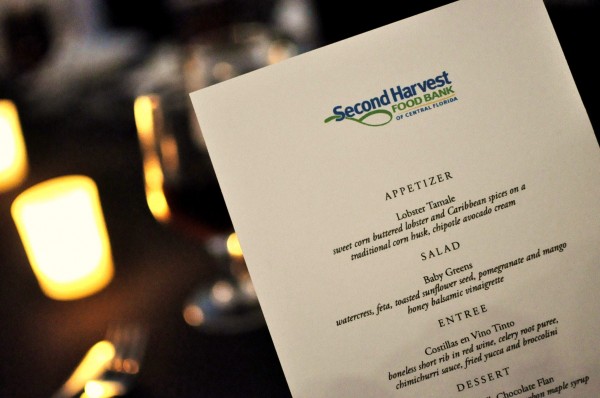 Appetizer: Lobster Tamale
Sweet Corn Buttered Lobster and Caribbean Spices on a Traditional Corn Husk Chipotle Avocado Cream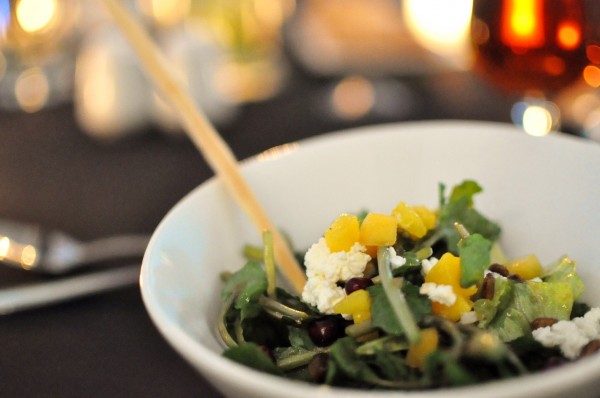 Salad: Baby Greens
Watercress, Feta, Toasted Sun Flour Seed Pomegranate and Mango Honey Balsamic Vinaigrette

Entrée: Costillas en Vino Tinto
Boneless Short Rib in Red Wine Celery Root Puree Chimichurri Sauce Fried Yucca and Brocoline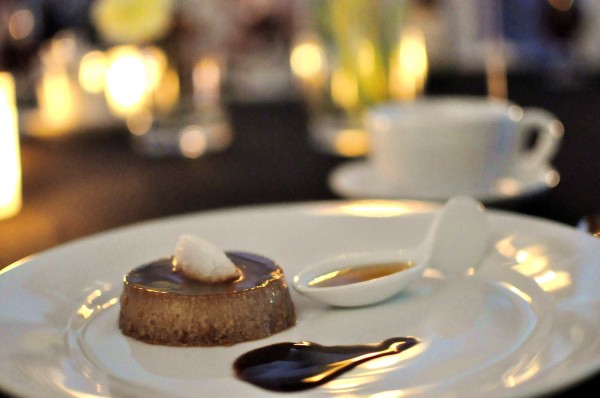 Dessert: Vanilla Bean Milk Chocolate Flan
Roasted Sweet Coconut Candy and Bourbon Maple Syrup
The dinner was executed beautifully and it was exciting to watch the meals being prepared on a live video camera from inside the dining room. Each dish contained the right amount of flavor and spice. The salad had a surprising element of sunflower seeds — which I could not get enough of! And my favorite was of course, the Vanilla Bean Milk Chocolate Flan.
Inside the Darden Community Kitchen with SeaWorld Chefs. Before the evening started, Chef Hector told the staff and volunteers that he was honored to be invited and the most important thing is to have fun.
Annedra, Culinary Student, supports Tasty Chomps!
Whitney Hopper was our lovely host for the evening and gave a tour of the new facility. A couple of years ago, I had the chance to volunteer with Second Harvest and it warms my heart to watch the organization successfully grow in our community. Volunteers are the heart of community organizations and there are so many ways to give back – the choice is yours.
To learn more about Second Harvest's Guest Chef Night: Click Here
Volunteer opportunities with Second Harvest Food Bank: Click Here