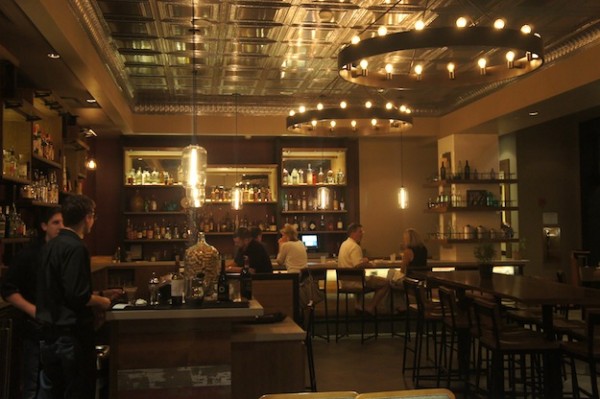 On Saturday January 26, 2013, Orlando World Center Marriott opened their newest restaurant, Siro: Urban Italian Kitchen, which takes the place of their previous Italian restaurant Ristorante Tuscany. I recently re-visited the restaurant through a contest that I won via twitter and was delighted that my first impressions were still correct this second time around.
From artisan cured meats and cheeses, small plates ("Assadare" (shearable) style) and fresh market vegetables, dishes served on oversized wooden planks, thin-crust pizzas and house-made pastas to various meats and fish selections, Siro has made a strong emphasis on quality sourced food.
This is immediately evident in the quality and the freshness of the vegetables and ingredients used in the dishes we tried this evening – everything was like it was picked today straight off a farm from the corn to the arugula in the salads.
The meal, overall, was fantastic. Photos follow —

Brudo's Famous Veal Meatballs in Pomodoro tomato sauce

Tuna two ways – Ahi Tuna Crudo

Octopus Salad with Garbanzo Beans – perfectly sliced and prepared

Siro's Seasonal fresh salad

Bone Marrow with toasted bread – nutritious, tasty and soft, reminiscent of the texture of egg and oysters
Local Catch of the Day – Corvina in lemon caper sauce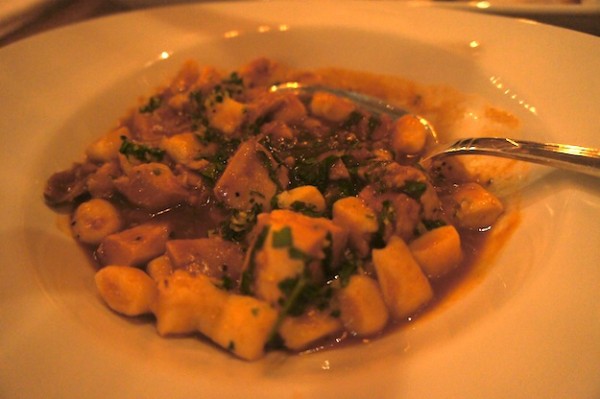 Ricotta Gnudi – Braised Local Chicken Ragu
Beef tenderloin roast of the day with potato fries
This young gentlemen chef came from New Orleans and brought a very unique technique from his experience there in preparing the potato fries that give it a very special airy puff – the potatoes are cut very thin and then blanched and quickly fried, allowing for a crunchy, airy potato fry.
Dessert spread – Zeppoles, Italian cookies, cannoli, gelato, tiramisu
The view of the grotto pool at the Marriott Orlando World Center – beautiful!
 Big thank you to the folks at the Orlando World Center Marriott for the wonderful stay and the fantastic chefs at Siro for a lovely meal.