Cows n' Cabs is Winter Park's biggest charity culinary festival curated by ABC Fine Wine & Spirits' David Larue and chef-owner John Rivers of 4 Rivers Smokehouse. The collaborative event is inspired by local cuisine with an effort to help break the cycle of poverty in Central Florida.
Last year, the event raised more than $60,000 and this year 100 percent of the proceeds will benefit Community Food & Outreach Center and Elevate Orlando.
The signature rustic and western-themed event presented a selection of gourmet samples by an elite group of invite-only, local restaurants and over 200 craft beers and wine tastings.
This was overall a fun event to attend with great live musical performances and a wide variety of bacon and beef dishes to satisfy my down home-style southern BBQ cravings.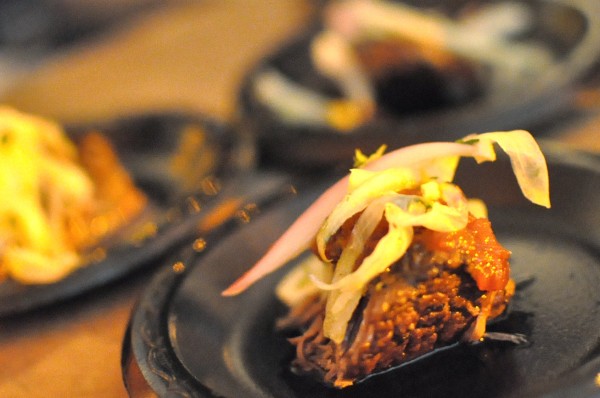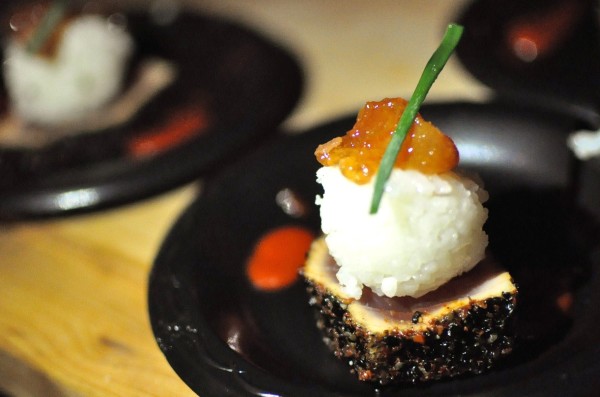 Community Food and Outreach Center
The Community Food and Outreach Center strives to help individuals and families everyday who are fighting to break free from poverty. Their mission is to help those in need in Central Florida transform their lives by providing food, crisis care, opportunities for education and employment, and a hand up during their greatest times of need. And their vision is to see a Central Florida community where every family has access to basic needs, nutritional food, crisis care, education and employment training, and where everyone has the opportunity to achieve a future filled with hope and possibilities.
Website: http://communityfoodoutreach.org/
Elevate Orlando
Elevate Orlando is an educational, civic non-profit designed to meet the complex needs of urban youth in Central Florida, providing both character education classes within the public school systems, as well as after-school mentoring. Their program is able to serve over 750 students in grades 4 – 12 on a weekly basis and the mission of Elevate Orlando is to equip urban youth to graduate with a plan for the future. Elevate Orlando's goal is to prepare students for personal advancement after high school graduation, helping them to develop a plan for success, and empowering them as the next generation of urban leaders.
Website: http://www.elevateorlando.org/
More information about Cows n' Cabs: http://www.cowsncabs.com/