Recently, I took a trip to New York City with my family and we were able to drop by some great eats, particularly in Chinatown.
Golden Unicorn Chinese Restaurant
Golden Unicorn Chinese Restaurant, located on two floors, has been established since 1989 and is a traditional banquet style Chinese restaurant (you could picture a wedding being held here often with the dragon and phoenix in the background).
In 1996, Food & Wine Magazine named Golden Unicorn as one of the Five Best Restaurants in NYC, among Daniel, Spartina, Moustache, and Gramercy Tavern. Golden Unicorn was the only Chinese restaurant to receive such honor. Golden Unicorn is also a member of La Chaine des Rotisseurs, and internationally recognized as one of the world's best Cantonese restaurants.
The dim sum here, compared to other places in Chinatown that we've tried, seemed to be fresher and made with more care to the quality of ingredients with a certain Cantonese flair. I felt like I was transported to Hong Kong while eating here. The ha gow shrimp dumpling and siu mai pork dumplings were particularly good.
Golden Unicorn Chinese Restaurant – Dim Sum
18 E Broadway, New York, NY 10002
Phone: (212) 941-0911
Price Range: $$$
http://www.golden-unicorn.com/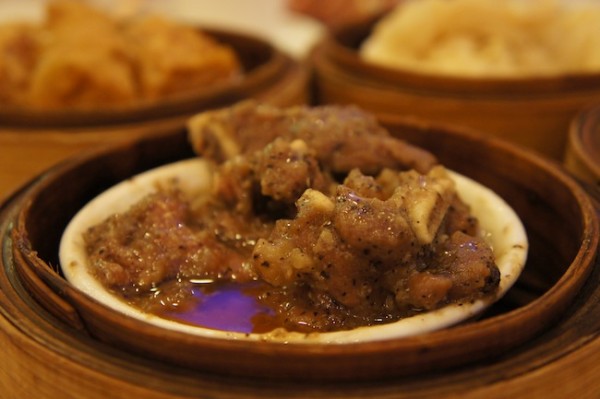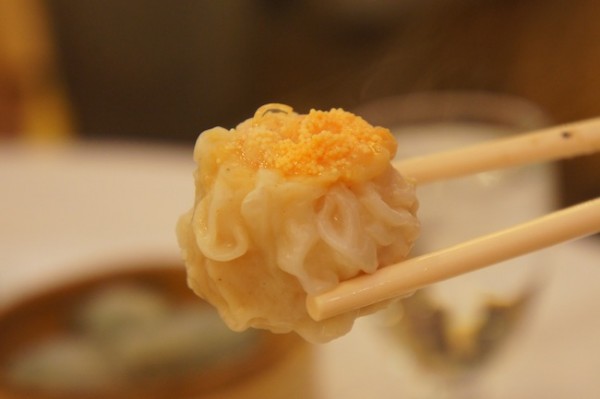 Joe's Shanghai
Joe's Shanghai is a perennial favorite among New York's soup dumpling lovers, the place where soup dumplings were probably first made popular. They are available in "pork" and "crab and pork" varieties here and are pretty affordable (around $8.95 for a steamed tray of 8) .
A line out the door is almost always present – meaning you are almost always feel like being rushed while eating here. Service, as in most Chinese restaurants, is not a strong point that is for sure.
I thought the soup dumplings this visit were not as fresh tasting as before and probably would rather go to Nan Xiang Shanghai in Flushing for my soup dumpling fix next time I am in the city. The regular Chinese menu that we tried while here was also rather, unfortunately, forgettable.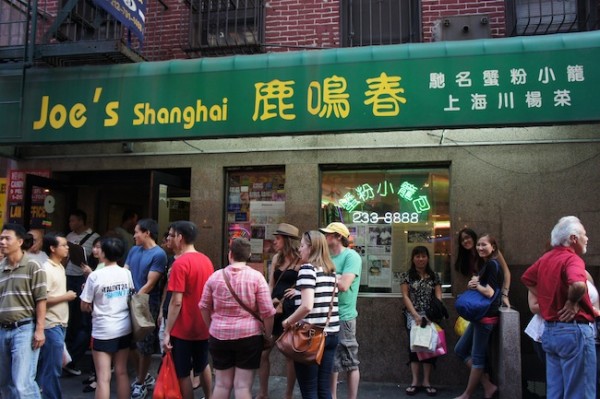 Soup Dumplings at Joe's Shanghai
Joe's Shanghai – Stir fried clams in black bean sauce
Baohaus – NYC
Opened by Eddie Huang, outspoken chef, foodie world bad boy, blogger, and upcoming sit com star, alongside brother Evan Huang, Baohaus is a tiny hole in the wall serving up Taiwanese Street Food featuring a variety of Gua Bao (stuffed steamed buns), bao fries, and boiled peanuts. The Huang brother's parents live in the Orlando area and Eddie went to Rollins while his brothers went to UCF.
From their website – " They didn't do it just to sell baos, but instead create a mouth piece for the social, cultural, and political issues they cared about. "
Eddie made his first appearance on national television on the Food Network show "Ultimate Recipe Showdown", which eventually led to the opening of Baohaus. He has since starred in his own show for a brief while on the Cooking Channel called Cheap Bites, published an autobiography titled Fresh Off the Boat, and currently stars on the Vice.com show, similarly called Fresh Off the Boat.
On my visit, I ordered the original Chairman Bao, a white steamed bun stuffed with braised Berkshire Pork Belly and topped with crushed peanut, cilantro, Haus Relish, and Taiwanese red sugar – and it was very tasty. The pork belly had a nice crunch to it and the flavors and textures went together well. I could see it being great hangover after a night downtown food.
The original location of Baohaus was on the Lower East Side but today it sits in East Village.
Malaysia Beef Jerky, Inc.
One of my favorite things about Hong Kong is the seemingly abundant supply of beef jerky stalls (notably Singapore's Bee Cheng Hiang) that sold these tasty little sweet and savory beef jerky pieces on the street.
I was surprised to find Malaysia Beef Jerky, slightly hidden in NYC's Chinatown, and selling some wonderfully delicious beef jerky that brought me back to the streets of Hong Kong. The varieties come in spicy, pork, chicken, and beef all with sweet, charcoal smoked flavors. It's like meat candy.
They even sell the stuff online by the pound for delivery straight to your door I recently found out.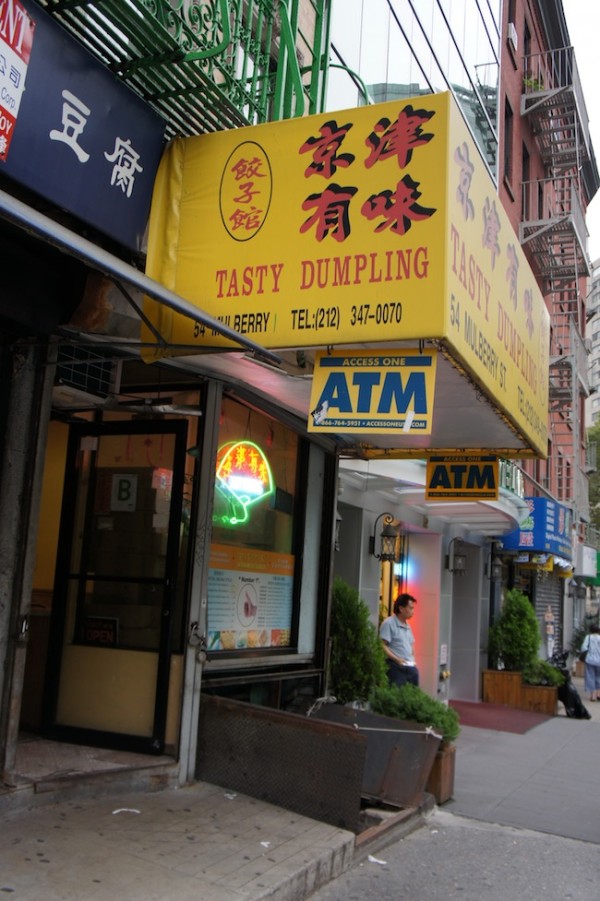 Tasty Dumpling
For some reason New Yorkers just love hole in the walls, and this place is no exception. People of New York on the internets love this place and give it glowing reviews. Maybe it's because you get 5 dumplings for $1.25, plump, greasy, hot dumplings filled with pork filling. Honestly, I don't know what the big appeal is besides the price point. Overall, good dumplings but I wouldn't go out of my way for them again as I did not see anything too special about them. They were good just a bit over rated. Prosperity Dumpling nearby is a little bit better, and 5 for $1.00…
Nyonya – Malaysian in New York
One of the best Malaysian spots in New York, Nyonya showcases the rich intercultural fusion of cooking in Malaysia from Malay, Indian, and Chinese influences in their dishes.  Ingredients are authentic and house made from the curry pastes, ginger flower, kaffir leaves, galanga, tamarind, and more.
Start off with some tasty Roti Canai and curry sauce
Fried Rice, rather standard
Hokkien Char Mee- thick udon like noodles in dark soy sauce stir fried with beef, chicken, rather ok…but somehow I couldn't help but think this was a "Malaysian Chinese" dish in the way chop suey is a "American Chinese" dish if you know what I mean…
Until next time New York!