I had the honor of judging the Bacchus Bash hosted by the Central Florida Hotel and Lodging Association this past week along with Allison Walker, Entertainment Reporter/Anchor of News 13 and Chef Katurakes, Executive Chef, CenterPlate of the Orange County Convention Center. It was an arduous, yet delightful task with over 80 items to be judged that evening. The items were judged on taste, presentation, creativity, and originality.
Bacchus Bash started in 1987 to secure funds for Hospitality Educational purposes. Over the years, Bacchus Bash has donated nearly $1,000,000 to Central Florida Hospitality Students and Hospitality Schools in Central Florida.
Preliminary numbers indicate that the event grossed over $120,000 again this year!
On April 24th at a luncheon at the Buena Vista Palace Hotel & Spa, $46,500 in hospitality scholarships and $24,000 in hospitality grants will be distributed to local area students.
Additionally, a CFHLA Cares Collection Drive will occur at the entrance of the hotel during the luncheon. This program benefits the 10,000+ homeless students in Central Florida. Between 10 am and 2 pm CFHLA Lodging and Vendor members drop off much needed Hygiene and Food items, which are then placed on county school busses to be distributed accordingly. Last November over $15,000 worth of items were collected.
Best Original Drink
1st Place – Tormenta Punch – Caribe Royale Resort & Convention Center
2nd Place – Southern Swill – Orlando World Center Marriott
Best Menu Item
1st Place – Steak & Fish Tacos with Tequila – DoubleTree by Hilton Orlando at SeaWorld
2nd Place – Bird 3 Ways – Orlando World Center Marriott
Best Dessert Item
1st Place – Roasted Banana & Chocolate Souffle – Hyatt Regency Grand Cypress
2nd Place – Sweet Marsala Gelato – Must Gelato
Best Presentation Original Drink
1st Place – Honduran Hurricane – Marriott Orlando Airport
2nd Place – Sangria a la Fuego – Melia Orlando Suite Hotel
Best Presentation Menu Item
1st Place – Steak & Fish Tacos with Tequila – DoubleTree by Hilton Orlando at SeaWorld
2nd Place – Southwest Style Chicken – Disney's Art of Animation
Best Presentation Dessert Item
1st Place – Sweet Marsala Gelato – Muse Gelato
2nd Place – Roasted Banana & Chocolate Souffle – Hyatt Regency Grand Cypress
Most Creative Booth
1st Place – Paramount Resort Group
2nd Place – JW Marriott Orlando, Grande Lakes
Most Interactive Booth
1st Place – Brio Tuscan Grille
2nd Place – Florida Technical College
VENDOR BOOTHS
A & L Associates
Anthony's Coal Fired Pizza – Orlando
Benihana – Orlando
Brio Tuscan Grille
Caribe Royale Resort & Convention Center
CFHLA Allied Relations Council
CFHLA Security & Safety Council
CFHLA Vacation Ownership Council
Disney's Art of Animation & Disney's Pop Century Resorts
DOUBLETREE By Hilton Orlando At SeaWorld
Doubletree by Hilton Orlando Downtown
Doubletree by Hilton Walt Disney and Embassy Suites Orlando International Drive
Edlen Electrical
Grand Bohemian Hotel, Downtown Orlando
Hilton Orlando
Holiday Inn Lake Buena Vista in the Walt Disney World Resort
Hyatt Regency Grand Cypress
JW Marriott Orlando Grande Lakes
Loews Hotels—Royal Pacific Resort
Marriott Orlando Airport
Melia Orlando Suite Hotel
Muse Gelato
Nickelodeon Suites Resort
Orlando World Center Marriott
Paramount Resort Collection
Pirate's Town
Planet Hollywood Restaurant
Renaissance Orlando Airport Hotel
Sea Dog Brew Pub
Servpro of Osceola County
UCF Rosen College of Hospitality Management
Valencia College Foundation
Westin Lake Mary Orlando North
Wyndham Lake Buena Vista Resort
Wyndham Orlando Resort International Drive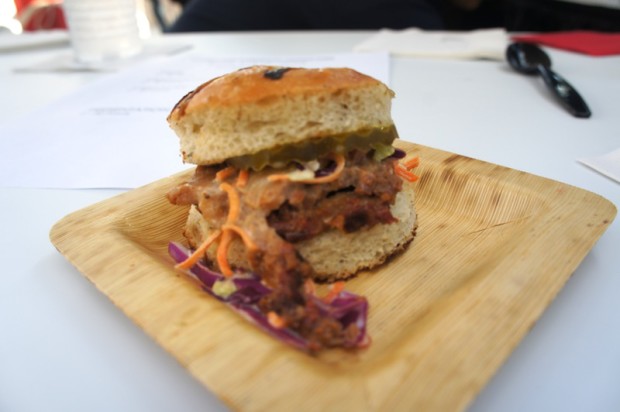 Pulled pork biscuit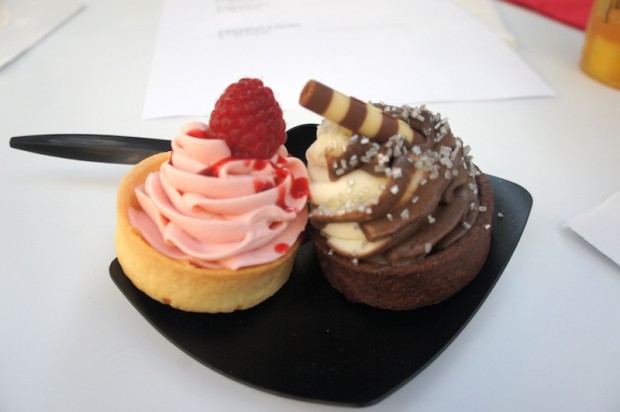 Strawberry chocolate dessert pastry
Ham and cheese tapas with jam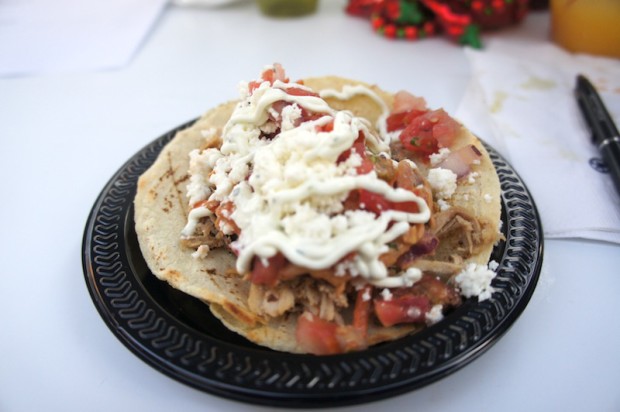 Assorted waffle corn dish