Omni Features Spectacular Washington State Wines from March 1 – May 31
Omni Hotels & Resorts' popular culinary series, "Flavors of the World," is back again this spring at Omni Orlando Resort at ChampionsGate with a spotlight on the wines of Washington State.
"Taste Washington" will feature many of Washington State's best wines in Omni bars and restaurants across the U.S., and will be accompanied by a food pairing menu of Washington-inspired cuisine.
The brand-wide program, running through May 31, 2014, is in partnership with the Washington State Wine Commission, and serves as an extension of the state's own Taste Washington, an annual month-long March event in celebration of the wines from the region.
As part of the 2014 Omni Food & Beverage symposium, Washington state wineries shared a variety of wines that were sampled and then selected by Omni's culinary team. Each participating hotel will offer ten unique Washington State wines, in both six and nine ounce pours.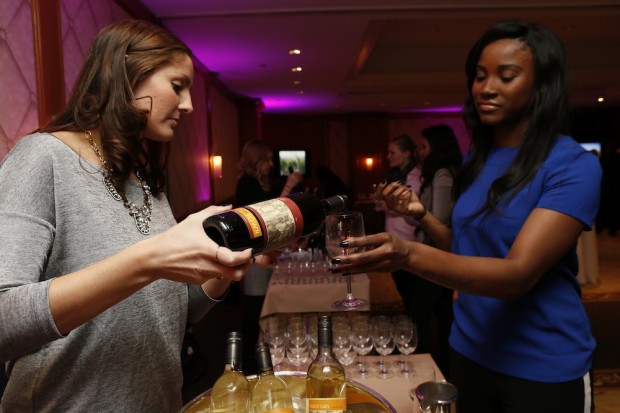 Omni Orlando Resort's accompanying "Taste Washington" campaign, starting at $189/night, is available to guests through May 31, 2014, and includes an extra taste of the region with a Washington cheese plate, bottle of wine from Washington and the region's finest apples delved in-room upon check-in.
Taste Washington is the highly anticipated 2014 Omni Flavors of the World campaign and joins a list of past annual programs. In the past, Omni Flavors of the World programs featured the wines and foods of Italy, Argentina, Spain and France.
 "We are proud to partner with Washington," said David Morgan, vice president of food & beverage for Omni Hotels & Resorts. "Our Flavors of the World program was designed to offer our guests a unique experience, and we hope, with this installment, to further familiarize them with this incredible region by featuring some of the best wines in the country."
The food pairing menu will be offered across participating hotels. With dishes inspired by local flavors and the indigenous cuisine of Washington State, guests can enjoy: Handmade Washington Cheeses served with fig jam, honey and olives, Dungeness Crab Fritters, Dungeness Crab and Snap Pea Soup, Apple and Fennel Salad, Roasted Salmon served with Wild Mushrooms and Apple Crisp with Vanilla Ice Cream.
To better understand the terroir and meet with featured wine makers, Omni food and beverage professionals undertook an intensive February trip that covered more than 50,000 acres of Washington State vineyards to experience and sample the wines first-hand. The team visited some of the 20 participating wineries, including Chateau Ste. Michelle, Hogue Cellars and Charles Smith Wines, gaining a deeper appreciation for the beautiful vineyards and vintages that will be showcased throughout Omni's Taste Washington program.
Washington State is the No. 2 premium wine grape grower in the U.S. The diverse topography allows for ideal grape growing conditions, making it one of the world's great wine regions. In fact, over the past five years, nearly 50 percent of Washington State wines reviewed by wine lifestyle magazine, Wine Spectator,have received a score of 90 points or more, a higher average than regions such as California, Italy, France and Oregon. Washington State also offers the lowest price for its 90 point wines compared to those same wine regions, proving that Washington State wine is not only consistently high quality, but offers great value.
"We are so pleased to share Taste Washington with Omni Hotels and its guests," said Rob Andersen, marketing director of the Washington State Wine Commission.  "What makes Washington wines so unique is the fact that our fruit is amazing.  After more than a year of planning and in-depth wine culture immersion, Omni truly understands why our wines are so special and they are an incredible brand partner to help extend our program nationwide."
Omni's accompanying "Taste Washington" package, available to guests from March 7, 2014 – May 31, 2014, includes an extra taste of the region with a Washington cheese plate, Washington bottle of wine and Washington apple delivered in-room upon check-in.
For more information about Taste Washington, please visit http://tastewashington.org.
For additional information, watch the Taste Washington video by clicking here.Guests may visit omnihotels.com or call 1-800-The-Omni. Travelers or media can also follow Omni Hotels & Resorts at www.Facebook.com/OmniHotels andTwitter.com/OmniHotels.