Seito Sushi in Baldwin Park is easily one of my favorite sushi restaurants in town – with fresh seafood and quality ingredients, as well as gorgeous settings, they have always been on top of their game here in Orlando.
Recently, Jason Chin, the proprietor of Seito Sushi in Baldwin Park, along with new chef Austin Boyd, have crafted a re-working of the lunch menu at Seito to showcase the talent of both the kitchen and sushi offerings and take the restaurant to the next level, emphasizing freshness and seasonality with a menu that changes often.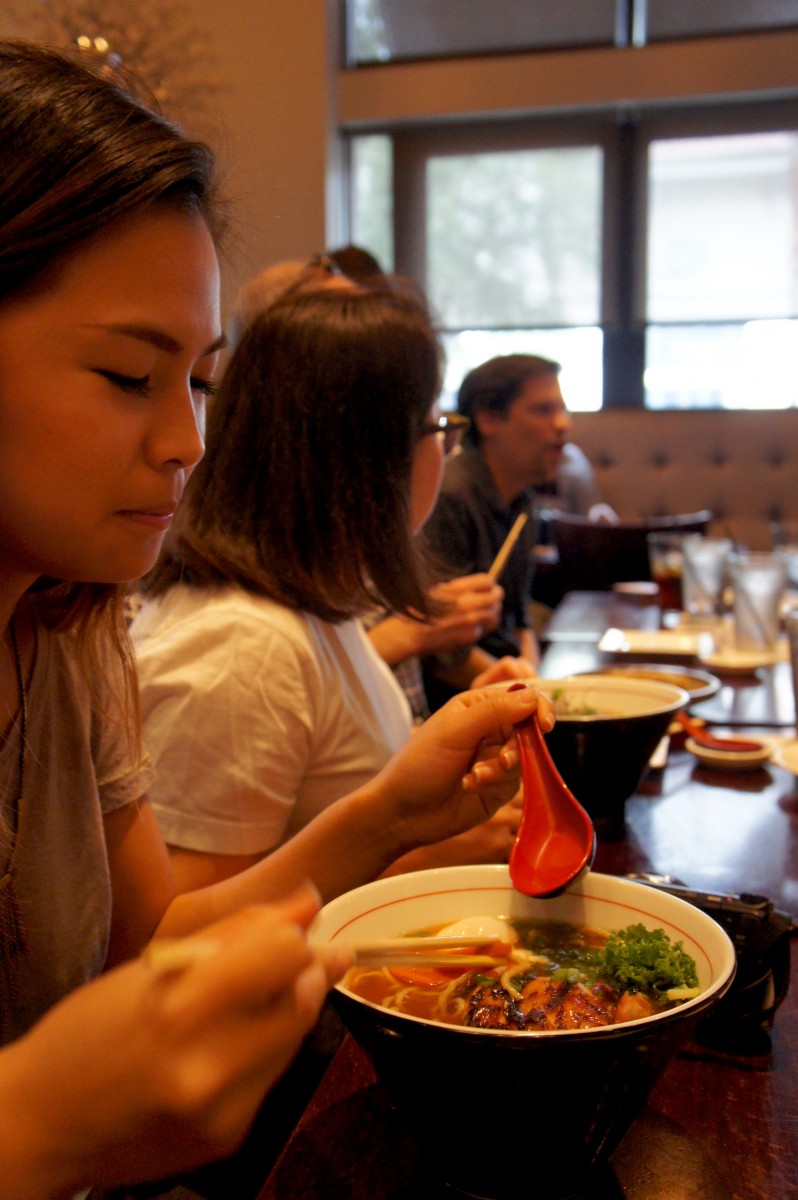 Mr. Chin and Seito Sushi graciously hosted our small group of foodies from the Orlando Foodie Forum facebook group to try a few of their new lunch menu that just rolled out. Overall, we were impressed by what we found.
From new ramen dishes to braised beef buns, the menu exhibits creativity and experimentation with many things that work. One of the most controversial decisions on the new menu has been, surprisingly, the removal of the bento box options, which would allow the kitchen to focus more on the new dishes, but also has turned off some customers who looked forward to the combination lunch boxes. Change is always hard at first, but they hope that with time the lunch crowd will grow to love the new menu.
The tonkotsu pork ramen, dumplings, and the ceviche roll were standouts from our group.
Three ramen options are available on the menu – the tonkotsu pork ramen which features crispy braised pork belly, soy egg, and house pickled ginger; the shoyu ramen, a soy sauce chicken broth based ramen with chicken thigh; and the gyu ramen, beef pho based broth (yes, some Vietnamese influences there) with cilantro oil, beef brisket, and sprouts.
I really enjoyed the tonkotsu pork ramen's crispy pork belly which had a nice crunch to it, though the ginger could have been more pickled.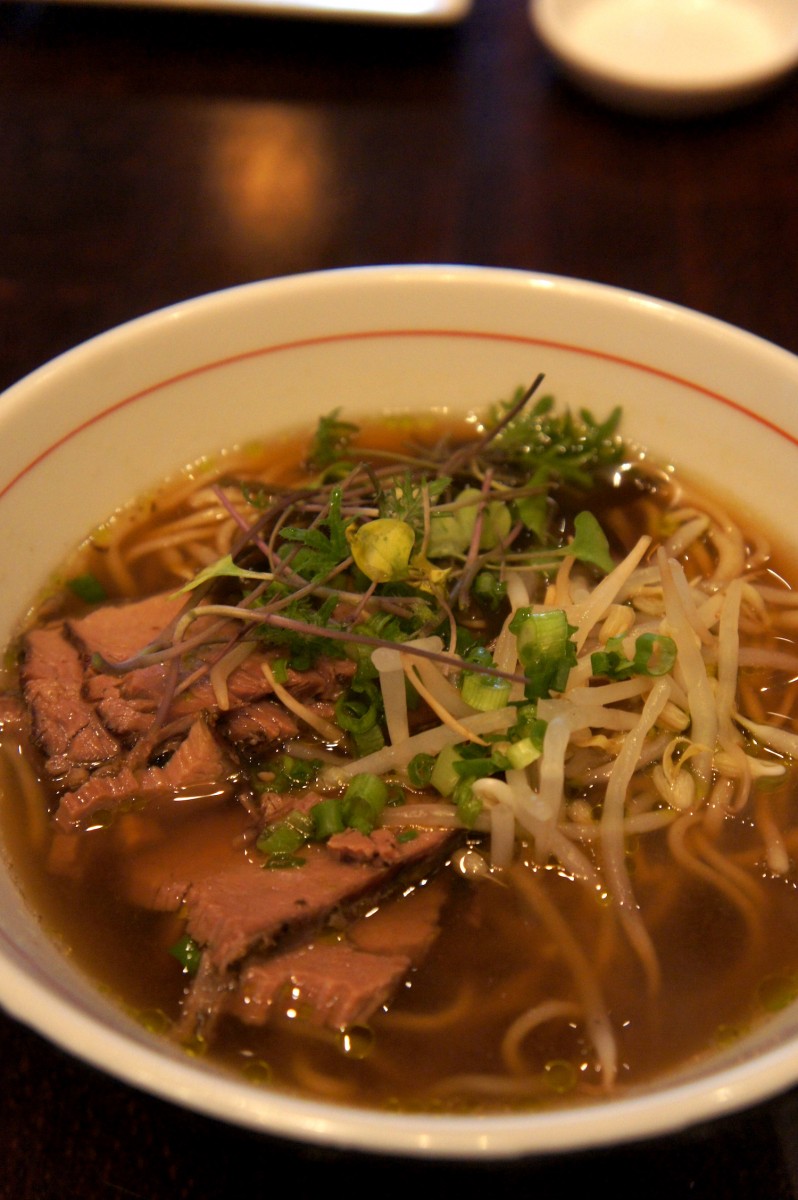 Some mixed reviews on the curry braised beef bao buns, which may work better with crispy pork belly filling instead of the wetter beef.
The new lunch menu is available now at Seito Sushi in Baldwin Park, and changes often. New rollouts will be coming soon this spring, and we have also received news that the upcoming Osprey Tavern will open in early 2015 as well. Lots of changes, for the better, in little Baldwin Park.
Here's a look at their lunch menu (changes daily):