Yuki Hana Japanese Fusion, in Oviedo, just off of Aloma at Tuskawilla, serves Japanese modern cuisine with a fresh twist on classic dishes and a vast selection of delectable sushi, fresh sashimi, and signature rolls created by chef and owner Eddison Chen.
Yuki Hana Fusion's menu represents chef Eddison's nearly 15 years of experience including many years working with some of the best Japanese master sushi chefs in New York – where followers there have said Eddie "is devoted to maintaining the purity of his vision—-that is not to be simply good but transcendent."
We were recently invited to visit the modern and sleek Yuki Hana to sample some of their dishes and were quite surprised and delighted by what they had to offer, a step above the typical sushi places in the area for sure. I would say it ranks among the best in Orlando in terms of its quality and taste.
We started with a glass of the Bunraku Kinmai "Dancing Gold Flakes" sake, while the gold flakes are believed to "enhance good fortune", the sake itself had a smooth, rich flavor, slightly sweet and one of the best sake I have had the pleasure to taste.
Geoduck is in season and chef Chen made great use of the ingredient in two dishes sampled this evening. Also known as giant clam, the geoduck is a very large, edible, saltwater clam native to western United States. Distinctively shaped similar to the male genital, the geoduck can go for $150/lb in Asia where it is a delicacy.
We started with a geoduck miso soup made with both geoduck and little clams, as well as enoki and shitake mushroom. The soup was rich and flavorful, and had the mushroom and clam textures went well together.
Next, the geoduck served two ways – tempura and sashimi style with an orange lemon confit, crispy and soft – very good.
Uni was also in season – sea urchin is creamy and custardy and is often an acquired taste, but can be very wonderful if served fresh as it is here at Yuki Hana with a topping of quail egg.
Some Asian – Latin fusion is also present here at Yuki Hana, executed well with dishes like the Oxtail tempura avocado taco with a Korean spicy gochujang pickle sauce.
They've recently updated the menu, adding dishes like the Kanpachi Crudo with Hawaii yellowtail, black garlic, basil oil, tobiko, cucumber, lava salt, lemon confit, and togarashi and the Madai, Japanese sea bream with mango, avocado, cilantro, mustard seed vinaigrette, shallot chips, and furikake
Geoduck miso soup made with both geoduck and little clams, as well as enoki and shitake mushroom.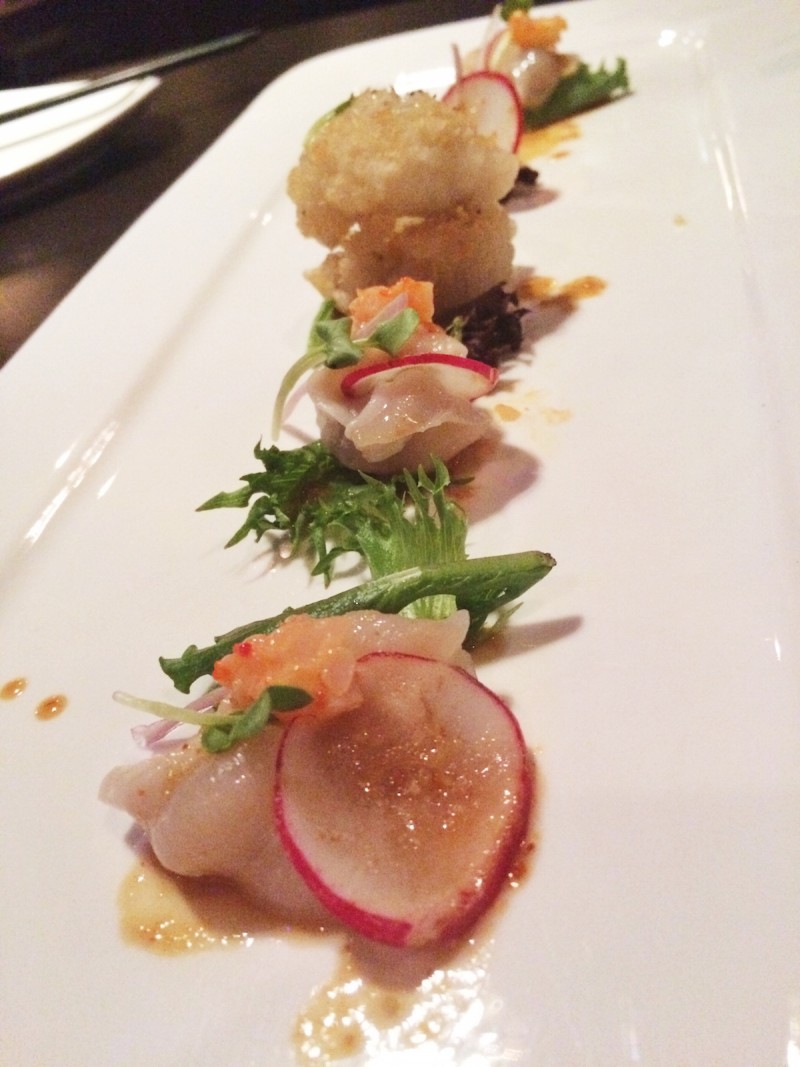 Geoduck Two ways
Oxtail tacos – braised oxtail, house Asian slaw, tempura avocado, gochujang pepper sauce, cilantro, lime wedge
Fresh, live uni sea urchin – available now in winter season – served here with raw quail egg.
Nigiri sampling – fresh sushi topped with lovely accoutrements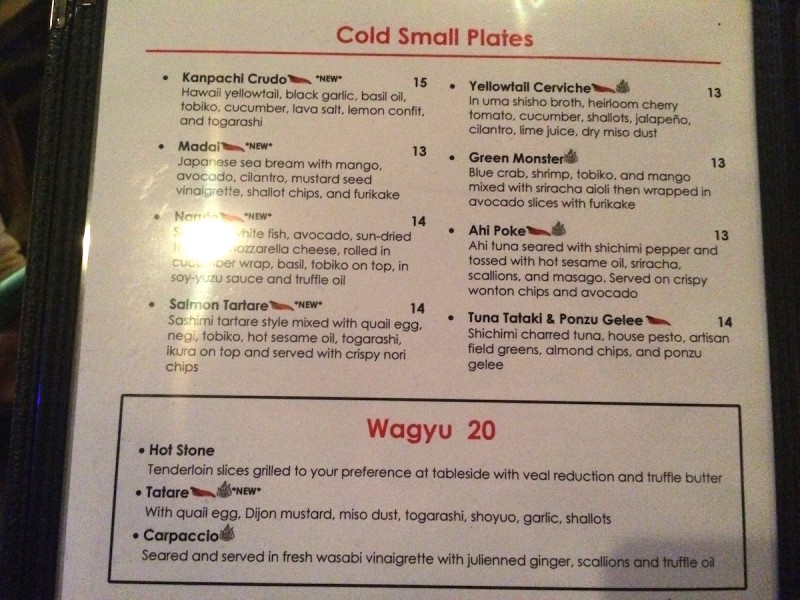 Dessert is handled here by Chef Eddison's gracious wife Ping, who has picked up quite the skillset of pastry and dessert making from her travels around the world. The banana bread pudding I sampled was crispy, crunchy and delicately soft and sweet at the same time – definitely one of the best desserts I've had in Orlando. 
Do visit Yuki Hana in Oviedo soon, for the lovely ambiance, fresh and innovative sushi and kitchen dishes, as well as wonderful desserts – I know I will be returning very soon!