I was first introduced to Sushi Kichi by a Japanese friend.
She told me, "you have to go check this new place out – it's authentic!"
Lots of sushi restaurants dot the Central Florida landscape, but not all are equal. Some are certainly better than others, particularly with their care for sourcing and execution of technique. Sushi Kichi falls into the group that does sushi well.
The chefs at Sushi Kichi, I found out, actually once worked at the popular Shin Japanese sushi restaurant in downtown Orlando. On this night, the chef was manning the sushi bar with his son.
I ordered a sashimi and nigiri plate which I found to be quite fresh and delicious. The fried squid that we ordered was a bit too rubbery and bland for my tastes. Definitely needs work. The gyudon (beef rice bowl) was a bit too sweet, but was good overall. The sushi rolls that my fellow dining partners ordered were all very good as well. Overall, a positive experience, particularly for sushi rolls.
Visit them at:
Sushi Kichi
5386 Central Florida Pkwy, Orlando, FL 32821, USA
407-778-1953
http://www.sushikichi.com/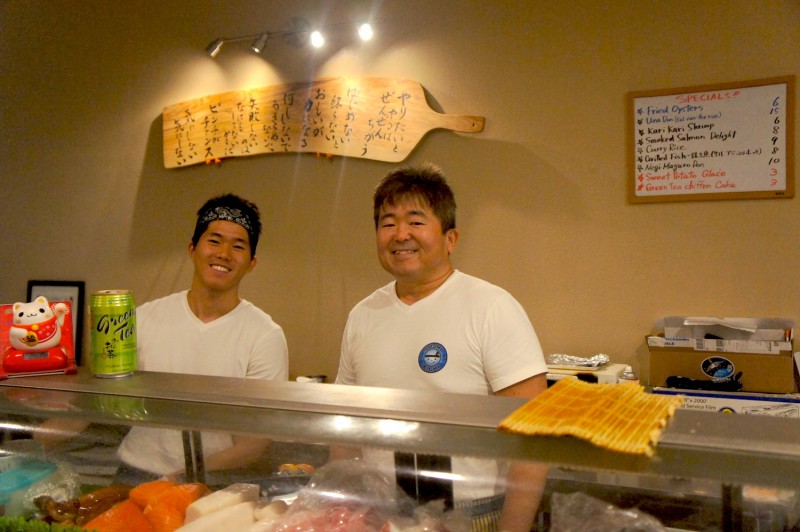 Chef Owner of Sushi Kichi with his son
Interior of Sushi Kichi – sleek, modern, though feels a bit empty
Side salad with ginger dressing
Fried squid – a bit too tough to chew, least favorite of the dishes. Seasoning was off as well. Basically tasted like rubber.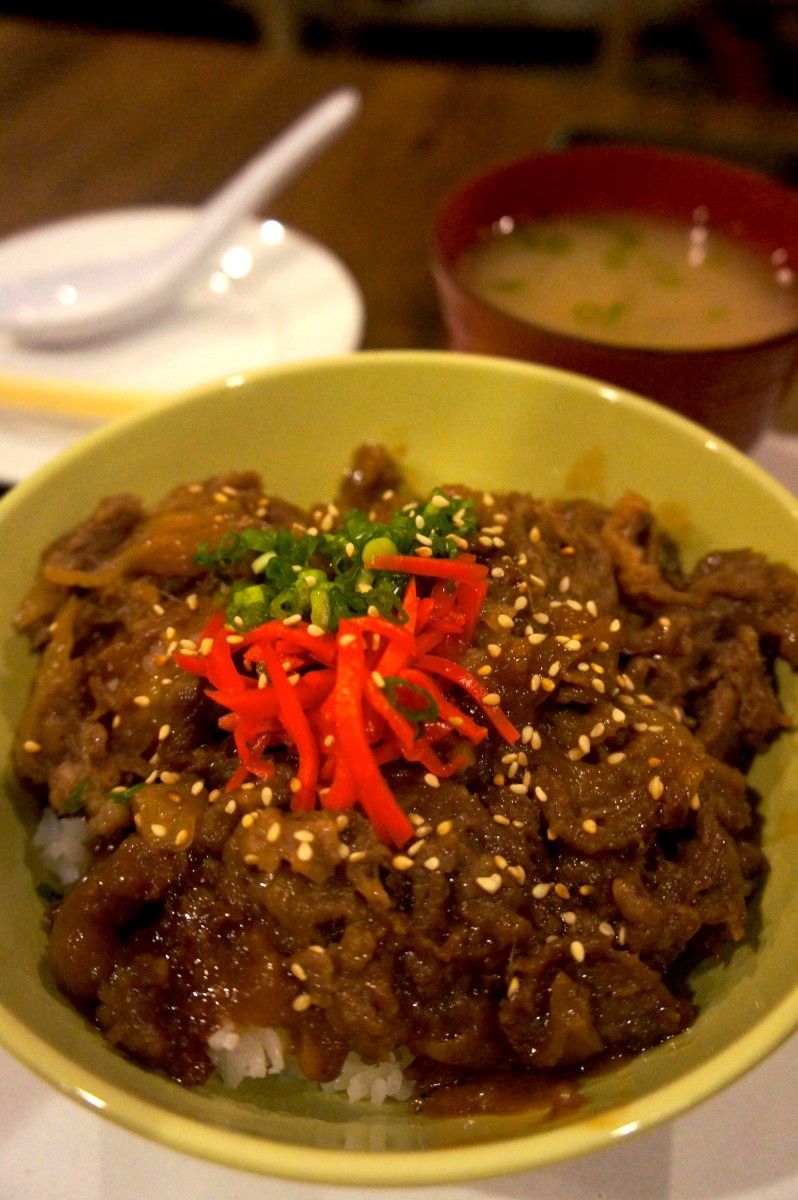 Gyu-don – a popular beef bowl – made with mirin, sugar, soy sauce, and some dashi broth
Shrimp udon noodle soup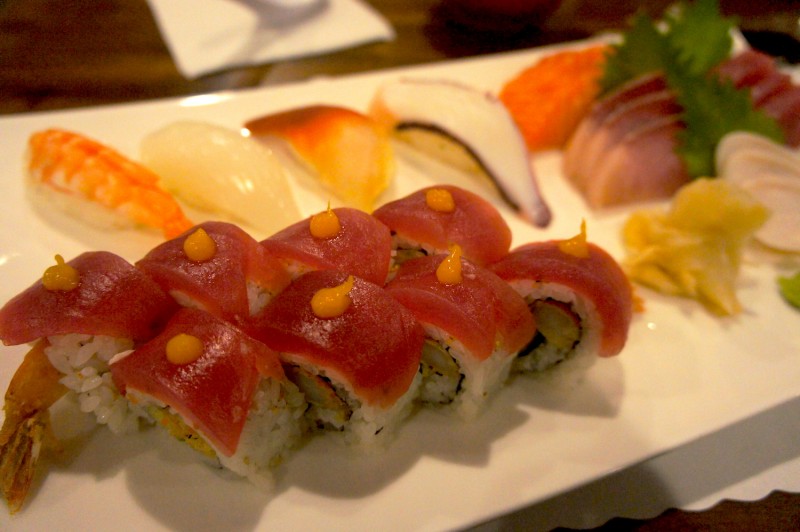 Fresh sushi rolls
Green tea sponge cake