Tne Lowdown –
This tapas restaurant (which also has a branch in Key West) just off of Mills Avenue on Virginia Drive (I think they still call it part of Ivanhoe Village?), has a $39.95 all you can eat weekend brunch that includes all you can drink mimosas and sangria. Saturdays, no reservations needed, but Sundays, reservations are a must.
Items include prime rib, crab legs, leg of lamb, roast chicken, as well as sliced cheese, cured meats, chorizo paella, sweet maple bacon, biscuits and gravy, and more.
Save space for the french toast – a fried croissant take on the dish with lots of powdered sugar. Go hungry.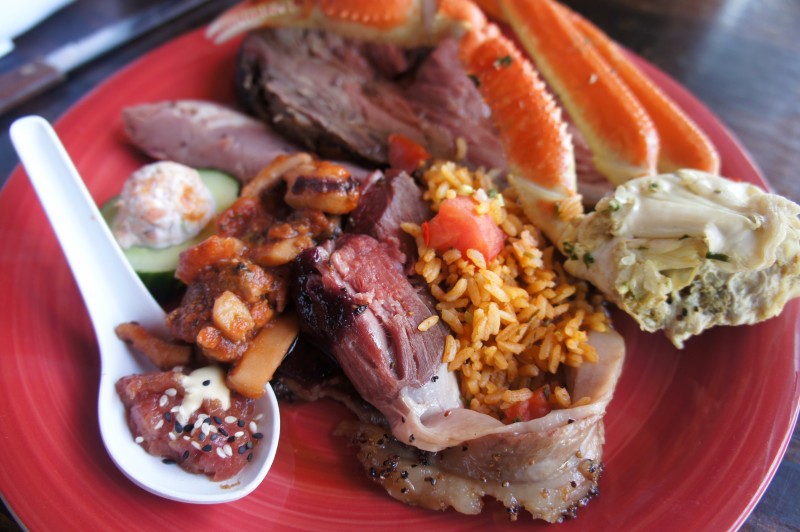 Santiago's Bodega
802 Virginia Dr, Orlando, FL 32803
(407) 412-6979
www.santiagosbodega.com