Umi is a new Japanese Fusion restaurant in Park ave. and like every other Japanese Restaurant, Umi offers sushi, sashimi, seafood etc… However, Umi strives  to use traditional Japanese cooking in combination with influences from various cuisine to offer modern creations without disregarding the authentic Japanese taste.

Sweet Ebi, Fresh Salmon, and thinly sliced Octopus
a simple selection of sashimi pieces marinated in a dijon ponzu sauce.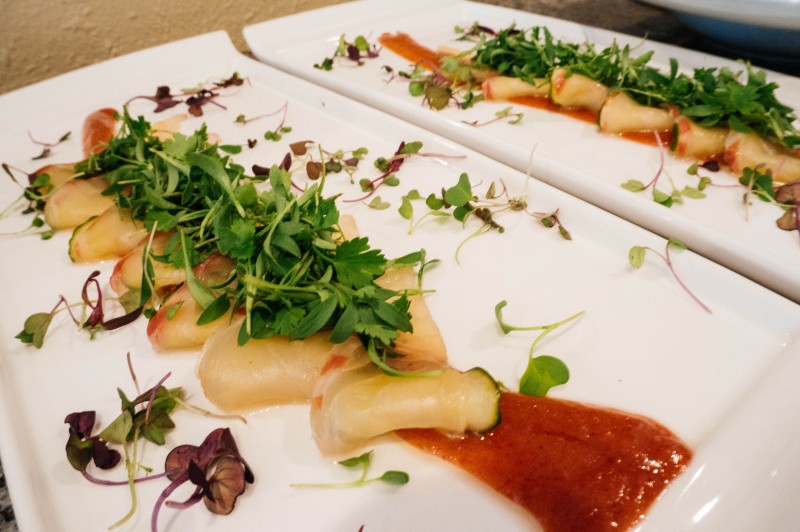 Cured Snapper
Thinly sliced cured snapper with truffle ume vinaigrette, shiso, onion, and micro greens.
Aside from their fresh selection of seafood, Umi features Robatayaki Grilled meats and homemade sauces- a cooking method that Florida is not familiar with. Similiar to barbecue, but smokeless and odorless. Food items are skewered and slow-grilled over hot charcoal. This allows the meats or vegetables to absorb in the intense smoky flavors of the charcoal.
Ribeye Gorgonzola Flat Bread (8)
Flat bread, yakiniku ribeye, sauteed white kimchi, gorgonzola cheese, black vinaigrette reduction.
This was definitely an addicting tapa dish. You have the tender steak, with a sharp cheese, and a crispy finish with the toasted flatbread.
Skirt Steak (14)
Seared with balsamic teriyaki glaze. Grilled to a tender medium that's slightly sweet with a nice char.

Pork Belly (7) 
Thick cut pork belly that's seared with a house butakakuni- marinade ( usually soy sauce and dashi) that's melt-in-your mouth tender.

Squid (9) 
Whole squid brushed with yuzu butter and seared. For those afraid to try squid or dislike squid due to its elastic texture or fishy smell…I recommend trying squid again in this kind of way. The squid is incredibly soft, and full of buttery, smoky flavours.
Another feature from Umi that I was really impressed with was their selection of imported beers.
Koshihikari Echigo Beer
is a Japanese Rice Lager style beer brewed by Uehara Shuzou Co. Ltd.
light malt flavours, with hints of sake/ sweet rice taste.
Hitachino Dai Dai Ale
is a American IPA style beer brewed by Kiuchi Brewery in Ibaraki-ken Naka-gun, Japan.
Pours out a deep amber color, a smooth ending with a hint of caramel/toffee flavours. I'm not a fan of IPA but this one has got me to tolerate IPA a little more.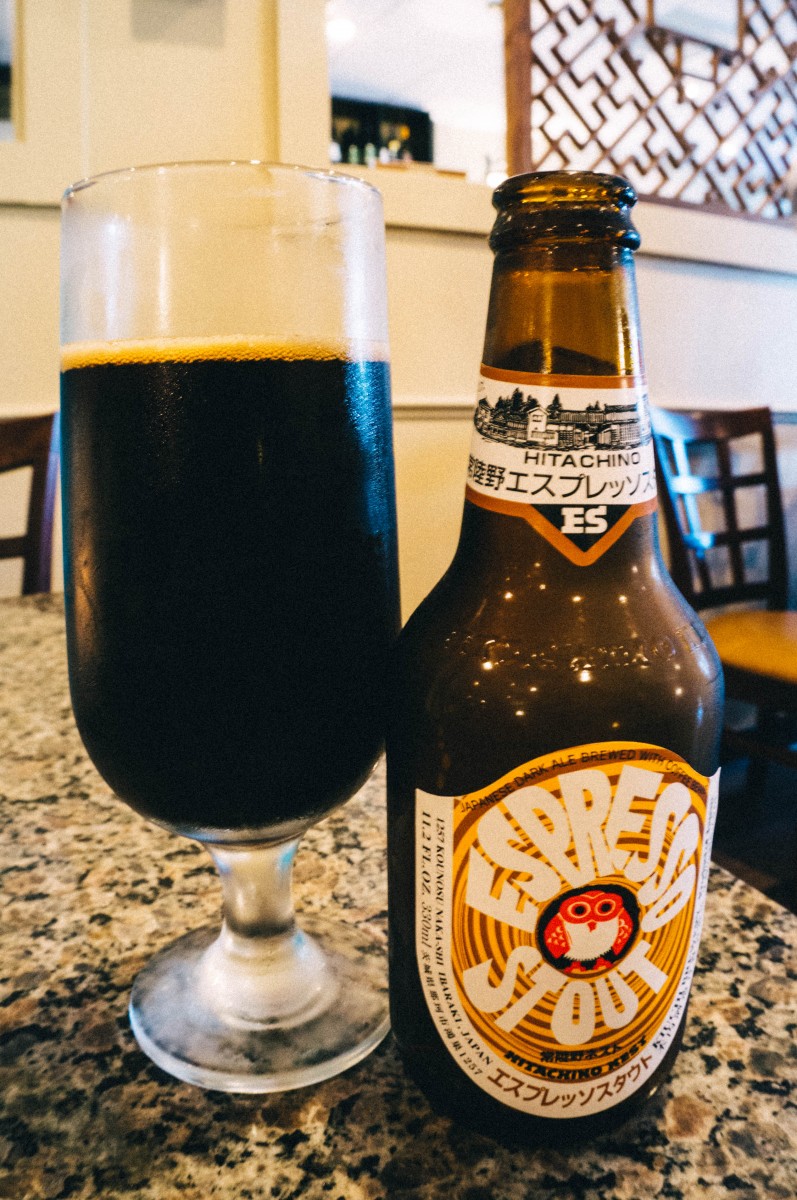 Hitachino Nest Espresso Stout
is a American Double / Imperial Stout style beer brewed by Kiuchi Brewery in Ibaraki-ken Naka-gun, Japan
A wonderful beer for dark beer advocates. There's strong coffee smell and taste, followed by bitterness but not unpleasant.
Umi just recently opened (may 7th, 2015) but they offer everything from fresh sushi and fresh seafood to robata grilled meats and master confected sushi rice.  The tapas style menu is intended for diners to sample all kinds of food and explore new tastes.
Umi – Winter Park
525 S Park Ave
Winter Park, FL
(407) 960-3993