Founded by siblings Bob and Gail Givoglu, Mediterranean Blue's menu is inspired by the simple, yet delicious recipes from their mother.
Located on Michigan Ave, in the heart of the Conway district of Orlando, it is a popular neighborhood Greek / Mediterranean restaurant known most for their delectable gyros.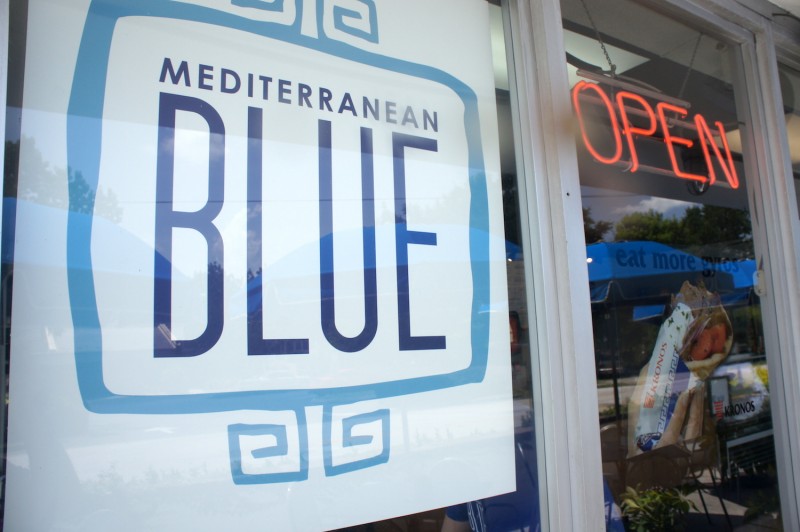 The interior is sparse, but well kept – with some nice new menus and a large display case showing off the day's tabouli, Greek salads, marinated Kalamata olives, pepperoncini peppers, and other sides.
Their gyro ($6.70) is their most popular item – a grilled pita full of sliced beef and lamb seasoned and roasted, stuffed with onion, tomato, and a slathering of house made tzatziki.
The folks at the counter recommended the Gyro King ($7.45) which is like the Gyro, but added with feta cheese, and so that is what I ordered.
It was overall, very satisfying and fresh tasting – I didn't feel one bit guilty finishing the whole wrap. Would definitely order again.
Kali orexi!
Mediterranean Blu
435 E Michigan St, Orlando, FL 32806
(407) 422-2583
http://www.mediterraneanblue.net