When most folks think of authentic Chinese cuisine, it's often the Cantonese regional cuisine that comes to mind as many of the first immigrants to America came from that region, hoping to strike gold in California during the 1800s, only to be hired as low waged rail workers building the Transcontinental Railroad.
From char siu roast pork to shrimp wonton dumplings and all the wonderful little bites from dim sum, Cantonese cuisine's strength lies in its use of fresh ingredients from the sea and land. Canton, or Guangzhou, is a coastal region near Hong Kong known for its seafood and great harbors.
In Orlando, when I want Cantonese cuisine – particularly noodles and Chinese barbecue, I usually choose Tasty Wok or Ming Bistro.
At Tasty Wok, you will see a classic familiar scene of roasted ducks and barbecued pork and squid hanging from hooks in a display case near the counter. Recently, I learned there is a difference between the types of roast duck – ask for the hanging roast duck as it has been double marinated in duck juices. 
Roast duck can be fatty, but is a great dish served with rice. 
Shrimp wontons, little dumplings served with egg noodles in a chicken broth soup.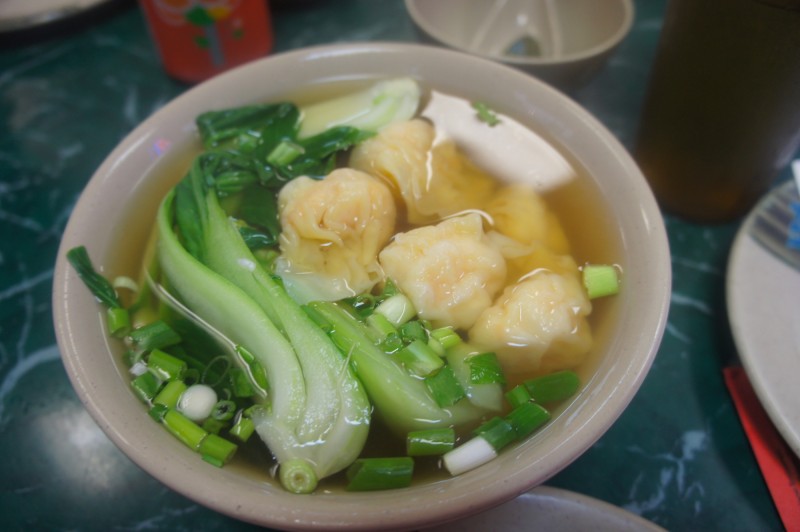 Three meat platter – roast duck, Char siu – or Chinese barbecue pork – and soy sauce chicken on rice. 
The fish with black bean sauce, stir fried with vegetables.

Chinese roast pork – char siu – with shrimp and noodles.

Salt and pepper fried trio of scallops, shrimp, and squid
Not the most refined nor the most healthy, it serves its purpose – it's Chinese soul food.
Tasty Wok
1246 E Colonial Dr, Orlando, FL 32803
+1 407-896-8988
Hours: 10:30 am – 9:30 pm