Urbain 40 American Brasserie and Lounge takes its diners on a trip back to all the nostalgic swank and sophistication of the 1940s big band era with a classic yet seasonally changing American and European continental menu. It's become one of my favorite new restaurants in Orlando!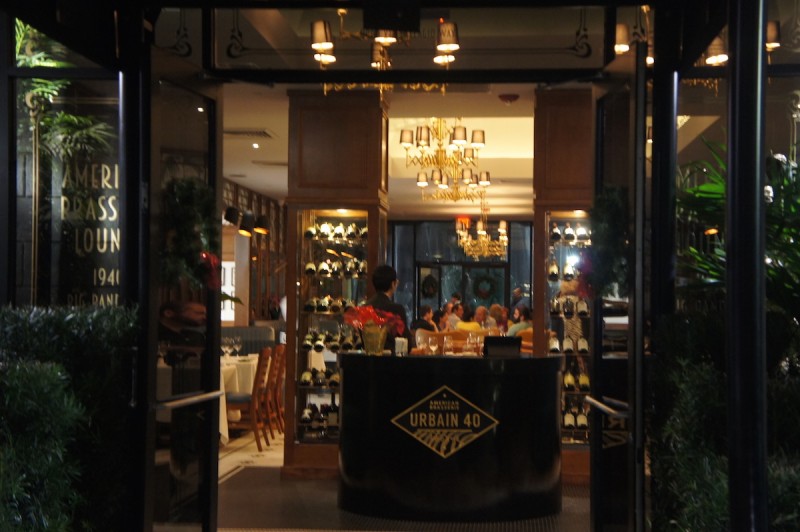 Urbain 40's owner-operator Jaafar Choufani, an executive for parent company Boulevard Restaurants, teamed up with his father, famed restaurateur and former Bocuse d'Or judge Rashid Choufani, to run the brasserie. Mr. Rashid Choufani also leads the restaurant operations at Walt Disney World's Morocco pavilion at Epcot's World Showcase.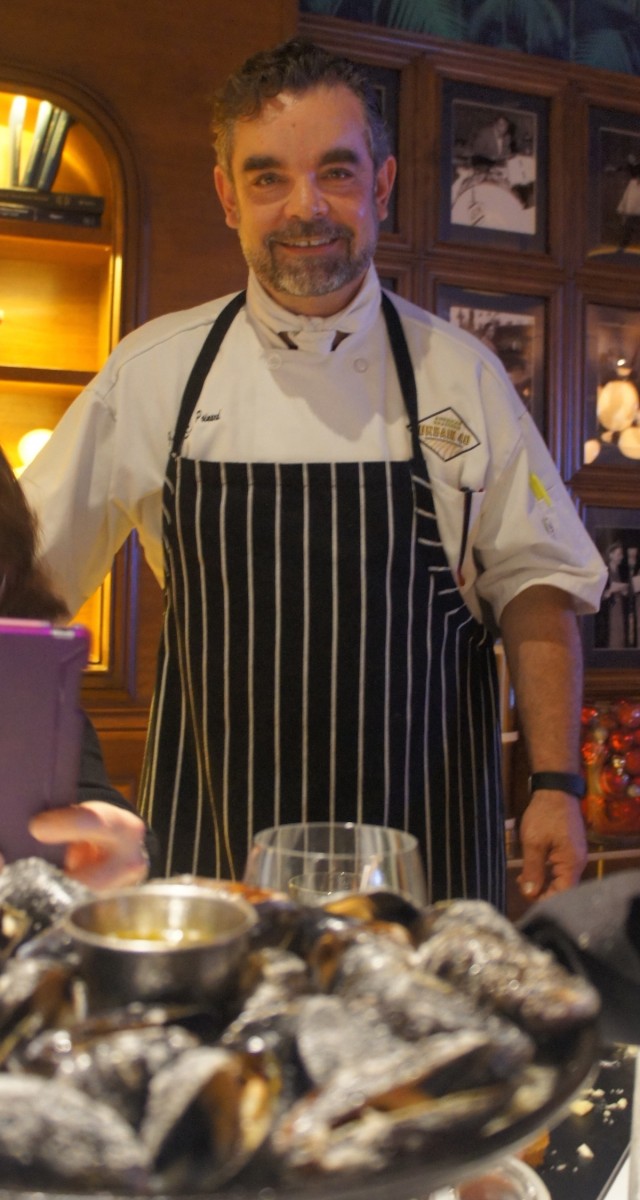 A faithful devotee of the slow-food movement, Executive Chef Jean-Stephane Poinard sources the freshest ingredients locally when possible, from vegetables and herbs to meats and fish, to transform continental and American classics into original creations, bringing his interpretations of French favorites with a decidedly American, and often Southern twist.
A French classic, the luxurious Billi-Bi Soup, is an elegant saffron cream broth of Prince Edward Island mussels "beignet" given a Southern touch here at Urbain 40 with smoked paprika oil.
For dessert, there is a bit of a sweet dilemma as the bevy of goods created by pastry chef Amanda McFall all sound so enticing that it's hard to choose just one.
Urbain 40 is both enchanting and charming in its comforting food and intimate ambiance.
Keep an eye out for the full review on Central Florida Lifestyle Magazine http://www.centralfloridalifestyle.com/ in the coming month.

BILLI-BI SOUP 10
Saffron Cream, Prince Edward Island Mussels Beignet, Smoked Paprika Oil

PRINCE EDWARD ISLAND MUSSELS 12
Cast Iron Skillet Roasted, Drawn Butter, Lemon, House-made Baguette

CHARCUTERIE BOARD 20
Chef's selection of Cured Meat, Cheese, Pork Terrine, Onion Confit Marmalade, Cornichons

FLAMMEKUECHE 10
Caramelized Onion, House-Smoked Maple Bacon, Shallot Confit

TRUFFLED MUSHROOM 10
Roasted Garlic Confit, Gruyere, Asiago, Fig Reduction

STRIPED BASS MEUNIERE 25
Brown Butter, Cauliflower Potato Purée, Fennel, Lemon Confit

WILD MUSHROOM RISOTTO 24
Garlic and Royal Trumpet Chips, Goat Cheese Sphere

BOLOGNESE 19
Slow-roasted Beef and Pork, House-made Pappardelle Pasta, Grana Padano

URBAIN 40 TRIO FOR SHARING 12
Raspberry Macaroons, Chocolate and Pistachio Pops, Chocolate Truffles
Urbain 40 American Brasserie and Lounge
8000 Via Dellagio Way
Orlando, FL 32819
(407) 872-2640