This past weekend, a friend of mine got engaged at Disney Springs.  I was thinking about how Disney Springs has evolved from Downtown Disney, and a large part of its success has been new dining options such as Morimoto Asia.
This spring, Morimoto Asia unveiled the new Forbidden Lounge with the addition of shuffleboard and spring cocktails.  We met with Chef Yui and tested our luck with shuffleboard, while enjoying the new cocktails and samples of their menu.
With great food, drink, and games, it was a pleasant evening for all.
Morimoto Asia's New Spring Cocktails:
Tokushima Negroni
Japanese citrus shochu, antica formula vermouth, orange peel
Gingered Apple Cocktail
aviation gin, lime, simple syrup, ginger beer, muddled asian pear and apple
Sparkling Spring
sparkling wine, hibiscus simple syrup, yuzu lemon juice, domaine de canton
Morimoto Sakura beer
A seasonal kolsch-style beer made with cherry blossoms to celebrate the emergence of spring.
This beer is a special limited edition brewed only for Morimoto Asia. The brewers at Crooked Can use imported Sakura (cherry blossoms) to dry hop their award winning Kolsch to create this beer.
Thank you Maria and Allied Integrated Marketing for this fun event!
Asian Chicken Salad on Puffed Rice Crackers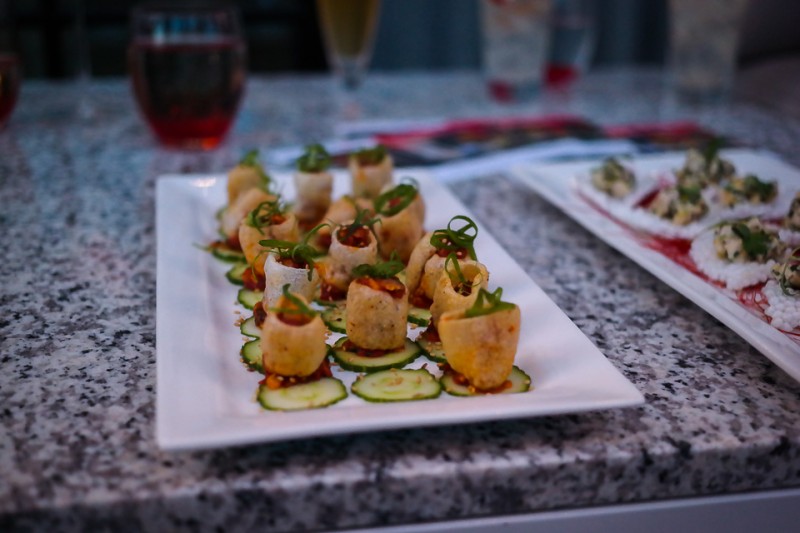 Wagyu Beef Tartare
Chef Yui focused on shuffleboard
Crispy Braised Short Ribs
Chicken Karaage (my personal favorite!)
Sparkling Spring (not my nails)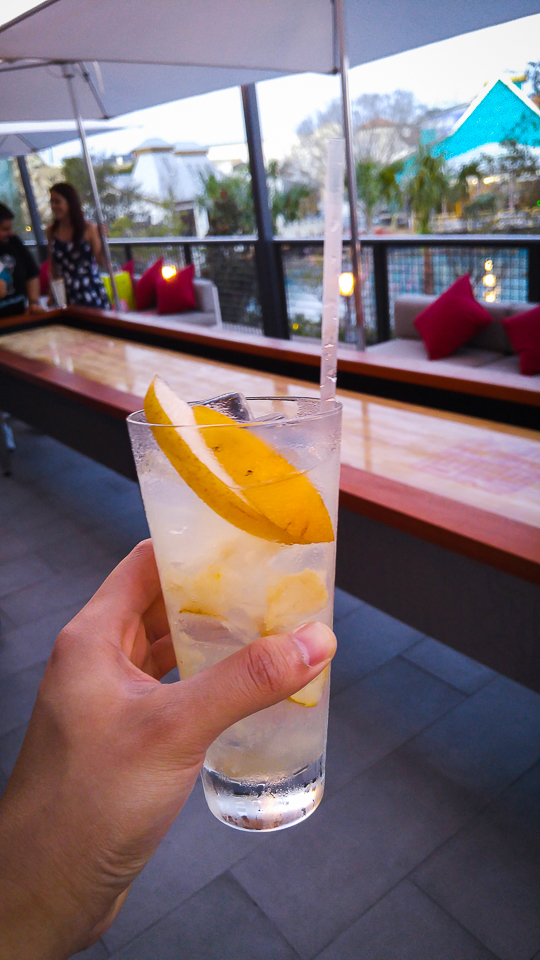 I tried to take a similar photo with my Gingered Apple Cocktail, but it wasn't the same without French tips
Morimoto exclusive Sakura beer from Crooked Can Brewery.  This is a must try!
Chocolate pudding with a mango glaze, even the flowers were edible!
Taiyaki is a fun dessert with a red bean filling
Chef Yui and I.  This is the first time I've matched a wall.
Tokushima Negroni was a great nightcap to end the night.