Welcome to a new series I like to call #MajorORLBiz, where we highlight Orlando makers who are changing the way we live, think and break bread.
Central Florida's entrepreneur scene is steadily on the come up. Concepts such as Downtown Credo and Snap! Orlando are more than businesses; they're cultural hubs where like-minded locals connect and create. Our city is also the home of powerhouse companies, such as Rifle Paper Co. and Wondermade —  something is definitely in the water, and I stay hydrated for Project Pop's sake.
Adding to the mix is University of Central Florida alumnus Rich Frost, who recently launched Parlor & Pantry ("P&P"). The concept is simple. Visit the site, shop your favorite local brands and expect your package within days. Easy, right?
He and his wife, Charlotte, carefully curated the site's content by hand-selecting the pilot list of brands for the launch this month. The site has two sections: Parlor, which focuses on housewares, beauty products and other non-edible items, and Pantry, which offers food and beverage items from cottage bakeries and small kitchens.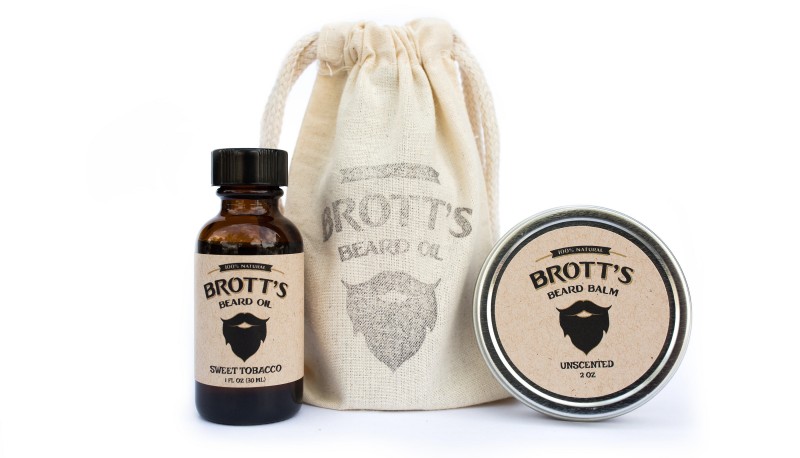 Recently, I sat down with Frost at East End Market to chat all things Parlor & Pantry. And it went it a little something like this. . .
Q: Tabasco or Sriracha?  
A: Neither. I'm a wimp when it comes to spice. 
Ice officially broken.
Q: Tell us, why did you create Parlor & Pantry?
A: My wife and I love to shop locally and we visit farmers markets and one-off boutiques frequently. I realized how hard it can be for smaller vendors to be successful when they're limited to one small storefront. Most sell at farmers markets, or from their own cottage operations (e.g., out of their homes). It blew my mind that someone on the other side of town may not know the awesome things vendors are doing and making because Orlando is so big. Parlor & Pantry gives small vendors a chance to share their products with the all of Orlando, all in one place. It's all about keeping it in the community.
Q: What brands are sold on the site? 
A: Currently there are approximately 30 brands on the site, and new vendors are joining daily. A few notables include Merci Bakery, a cottage-style sugar cookie bakery (Winter Park, Fla.); Do Tell Calligraphy & Designs, a stationery and paper goods brand (Orlando, Fla.); and Brott's Beard Care, which sells men's grooming products (Winter Garden, Fla.).  
Q: How can a business apply and what is the profit share?
A: Businesses can apply by visiting the following link. There's no application fee; vendors simply contribute 10 percent of sales to the P&P. So there's very little out-of-pocket costs for these small businesses. We're simply using the funds they contribute to us from that 10 percent to fuel marketing initiatives on their behalf. Shipping and taxes collected get passed directly to the vendor.
Q: What is the long-term vision for the site and how will you impact Orlando?
A: The long-term goal is to support our local small business community and grow the amount of Orlando makers. These are people who are trying to make a living doing what they love, while sharing their talents with the community. It's about spreading a little culture and creativity.
Visit Parlor & Pantry to support local makers, and be sure to ship to an out-of-state friend. Let's continue showcasing how wonderful Orlando really is.
Snack on,
Chauniqua Major, but we're friends so call me Major!
+++