Marlow's Tavern is back at it with their Ribs & Whiskey celebration menu starting Tuesday, September 13 through Monday, October 17. I was more than happy to join the party and taste some delicious items from the menu. The atmosphere was relaxing and the dishes roll out as fast as 15 minutes from ordering or you could let your server know that you are in no rush and enjoy your company.
Blistered Poblano & Jalapeño, "Popper Style" – Roasted corn, cheddar, mozzarella, provolone and fresh herbs with BBQ ranch for dippin'. I am craving these as I write this blog post. There is nothing better than some delicious mozzarella. You may not think it is spicy, but each bite ends with a nice heat. Dipping it into the BBQ ranch will help in cooling down your palate.
Although the lighting was not great for taking photos, the food made up for it.
Slow-Cooked Smithfield James River St. Louis-Style Ribs – Served with Granny Smith apple-cabbage slaw, pimento cheese "stuffed" tater tots and house-made sweet corn and jalapeño muffin.
The pimento cheese "stuffed" tater tots were great, especially because I love pimento cheese. However, these are dense due to its make up.
The house-made sweet corn and jalapeño muffin were unique, airy, and cinnamon-y sweet. I hardly tasted the jalapeño.
The Granny Smith apple-cabbage slaw isn't my favorite because the sauce isn't as light as I am used to. However, the apple slices make a sweet touch to the usual cole slaw.
The ribs are moist and fall off the bone. The flavors of each item on this plate is delectable. If you would like a twist, 3 sauces are featured as a glaze.
Jack Daniel's glaze, East Carolina barbecue and Marlow's chipotle barbecue sauce. Each gives a sweet, spicy, smoky or tangy zip to the perfectly seasoned ribs or other items on the dish for a fun and unique touch.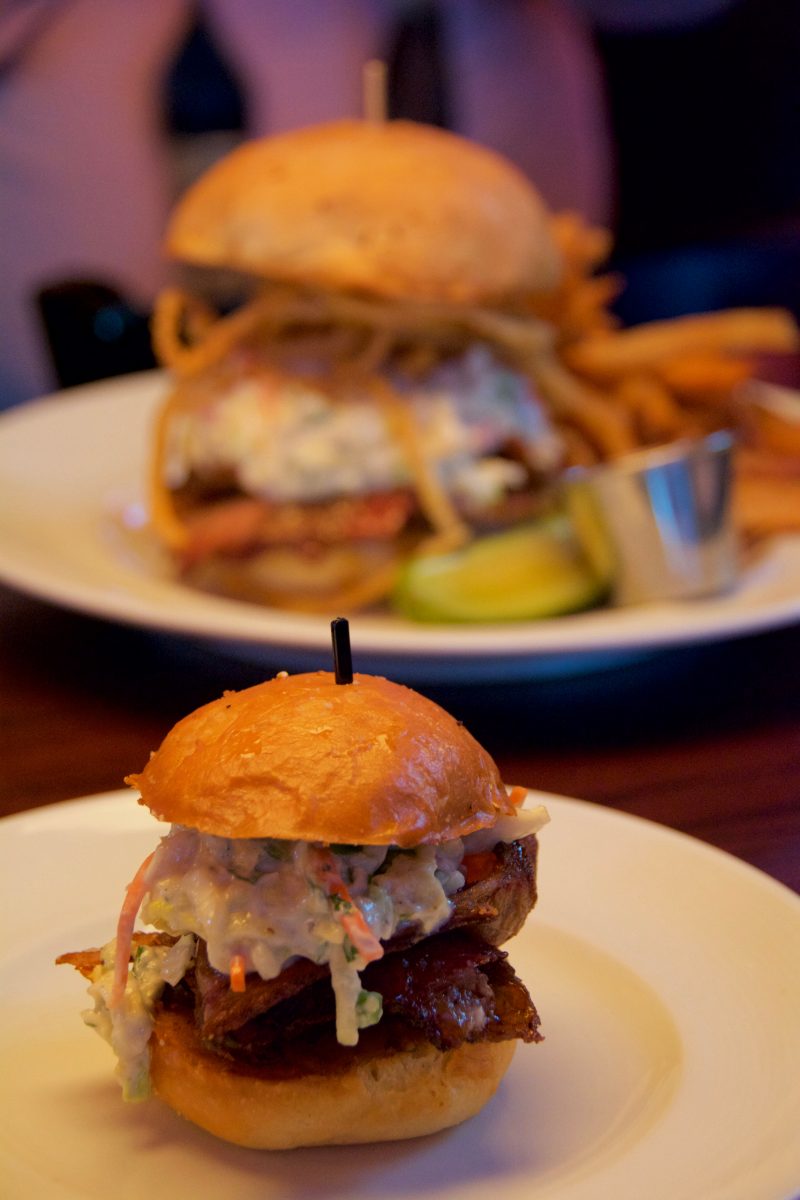 Beef & Buns – 24 hr. smoked beef brisket sliced thin slathered in Jack Daniel's Honey Glaze, Granny Smith apple-cabbage slaw and crispy tobacco onion on a buttery onion roll. I like how the brisket was not drowning in the glaze. The thin layer is enough to get the flavors across without overpowering the burger. Without a doubt, I wanted to take one of these home with me that night. With such regrets, I will most likely make my way back to Marlow's Tavern for another Beef & Buns.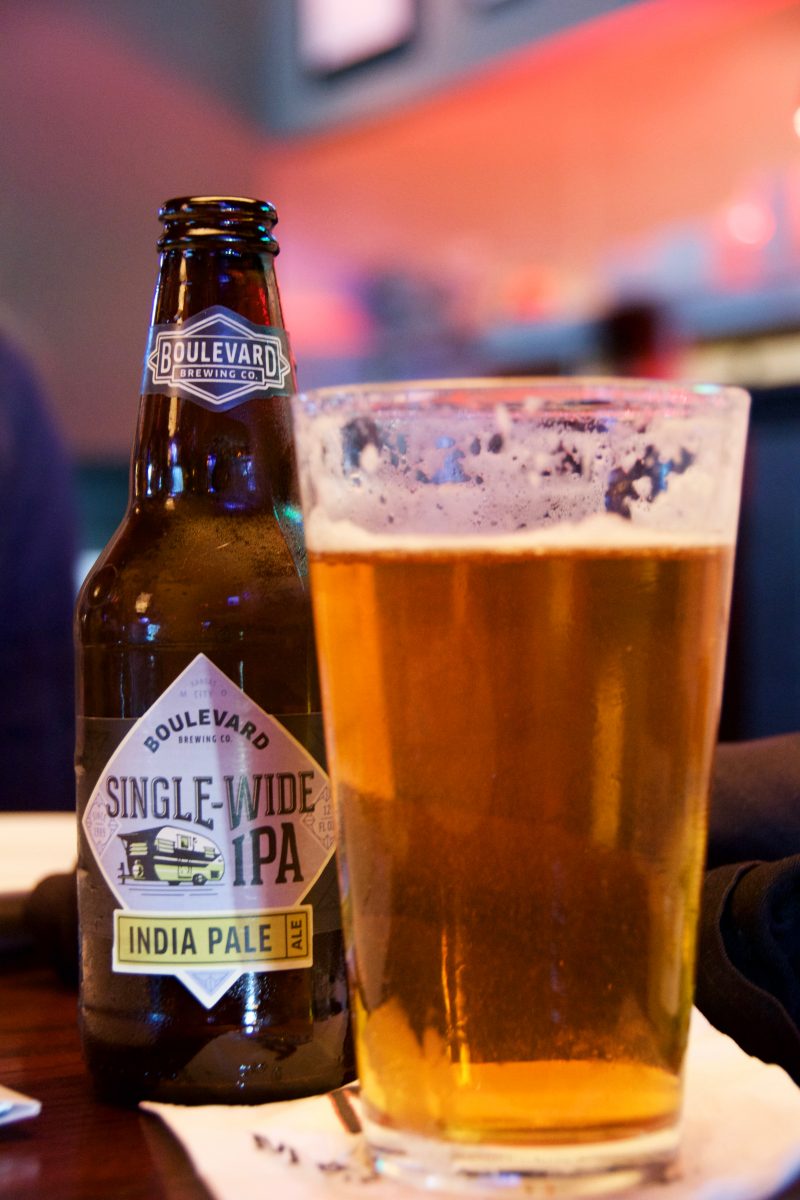 Boulevard Smokestack Single-Wide IPA ABV 8.5% – This American Version boasts a heady combination of six varieties of hops, full bodied with caramel, toffee-like malt and amber brown with intense floral and pronounced hop aromas. Although the ABV is 8.5%, it is light and can cause trouble because you won't expect the alcohol to hit you with its characteristics.
Last but not least, the bourbon bread pudding. Bourbon Bread Pudding – Crème-brûlée-soaked Cuban bread and a splash of Jack Daniel's Tennessee Honey for sipping', This dessert is my absolute favorite. I make sure I visit Marlow's Tavern each time it is back on the menu. The warm Cuban bread adds a nice texture to each bite along with ice cream. The vanilla ice cream on top melts at the touch of the bread pudding. It is like they were made for each other.
For the celebration menu, please check out the link below.
If you plan on making a visit on a Wednesday night, there are Girls Night Out food and drink deals!
Also, Marlow's is also offering fans a chance to win a patio party for 10 guests at the Marlow's location of their choice. Beginning Sept. 16 through Oct. 8, participants can enter the sweepstakes by providing their contact information through Marlow's Facebook page. Fans who refer their friends and family to participate will receive bonus entries. The winner will be announced on Oct. 12.