The Ritz-Carlton Orlando, Grande Lakes invites you to join the Pastry Team to build your own gingerbread house.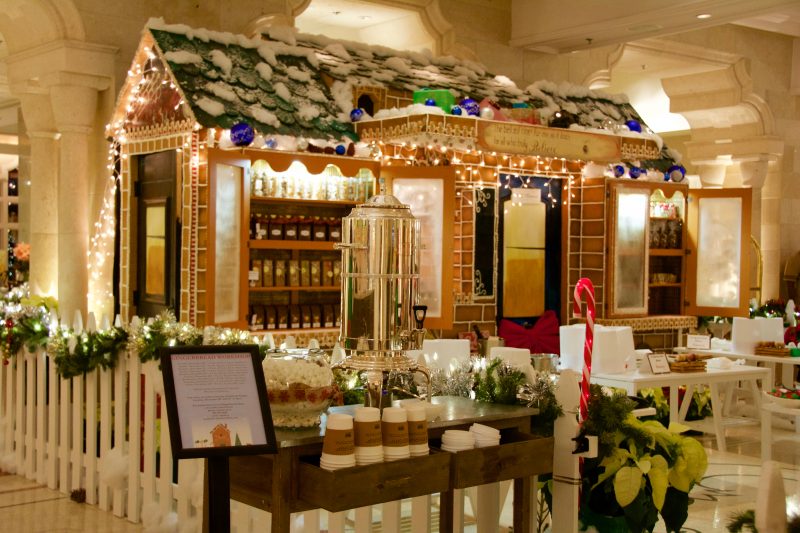 Gingerbread School price includes a $10 donation to The Children's Miracle Network and a personalized brick on Santa's Workshop.
Guests can use the life-sized gingerbread house in the Lobby for inspiration as they build and assemble their own creation at Santa's Workshop, while enjoying some complementary drinks (i.e. hot chocolate, water, soda, etc).
The fun-filled activity begins with guests building the house with pre-baked gingerbread panels on a wooden foundation, then choose from dozens of different types of candy and other edible details to decorate and personalize their house!
Feel free to invite your significant other, your family, and your friends for a fun time. You will have so much fun that you will lose track of time like I did.
Treats and to-go kits available. Below are photos of containers of candy and bags of other treats to decorate your gingerbread house.
Below are photos of the house we built with a Florida twist in the back!
Make sure you don't leave your house laying around in easy to reach places or your house might have some problems. Our pup couldn't resist the temptation of how delicious the gingerbread house is from The Ritz-Carlton.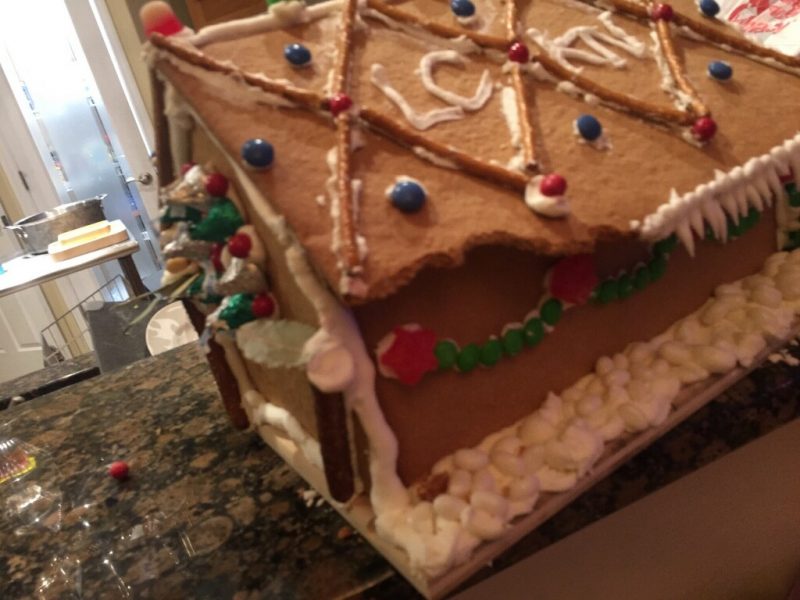 Event dates are: December 10-11 and December 17-23
9 a.m., 12 p.m. and 3 p.m. (6 p.m. classes on select dates)
$195 per family (4 guests per group maximum)
Space is limited for each Gingerbread School event and reservations are required. For more information and reservations, please call (407) 393-4648.