The first Capital Grille was founded in Providence, Rhode Island in 1990 and quickly became a staple in the city's up and coming downtown section. Businessmen were the driving force behind the restaurant's original popularity, but it has since grown into a celebratory destination for all occasions – from holidays and birthdays to anniversaries and more.
That is true here too in Orlando, with the first Capital Grille opening in the Orange County Convention Area on International Drive and now with a second more modern and updated location at the Mall at Millenia. I've always been a big fan – from their great service to excellent quality steaks and ambiance – it's great for any special occasion, and with the new bar menu, good even for those just stopping by on the way home from work or while shopping at the mall.

The Stoli Doli is the Capital Grille's signature cocktail, and it is so popular that they pour enough each year to serve the country of Iceland for an entire evening. It's made with made with Stolichnaya Vodka infused with fresh pineapple, chilled and served straight up.
This holiday season, the Capital Grille is offering several special items to go along with purchases of gift cards. In celebration of this announcement, we have partnered up with The Capital Grille to do a gift card giveaway worth $150. To enter read below:
For the holidays this year, The Capital Grille is helping guests give the gift of a true fine dining experience with a limited edition, stainless steel $1,000 gift card.
In addition, customers purchasing gift cards at The Capital Grille valued at $500 or above will receive an additional 10% added to the gift card's value, as well as custom steak knives. The gift cards can be personalized with a voice memo or photo.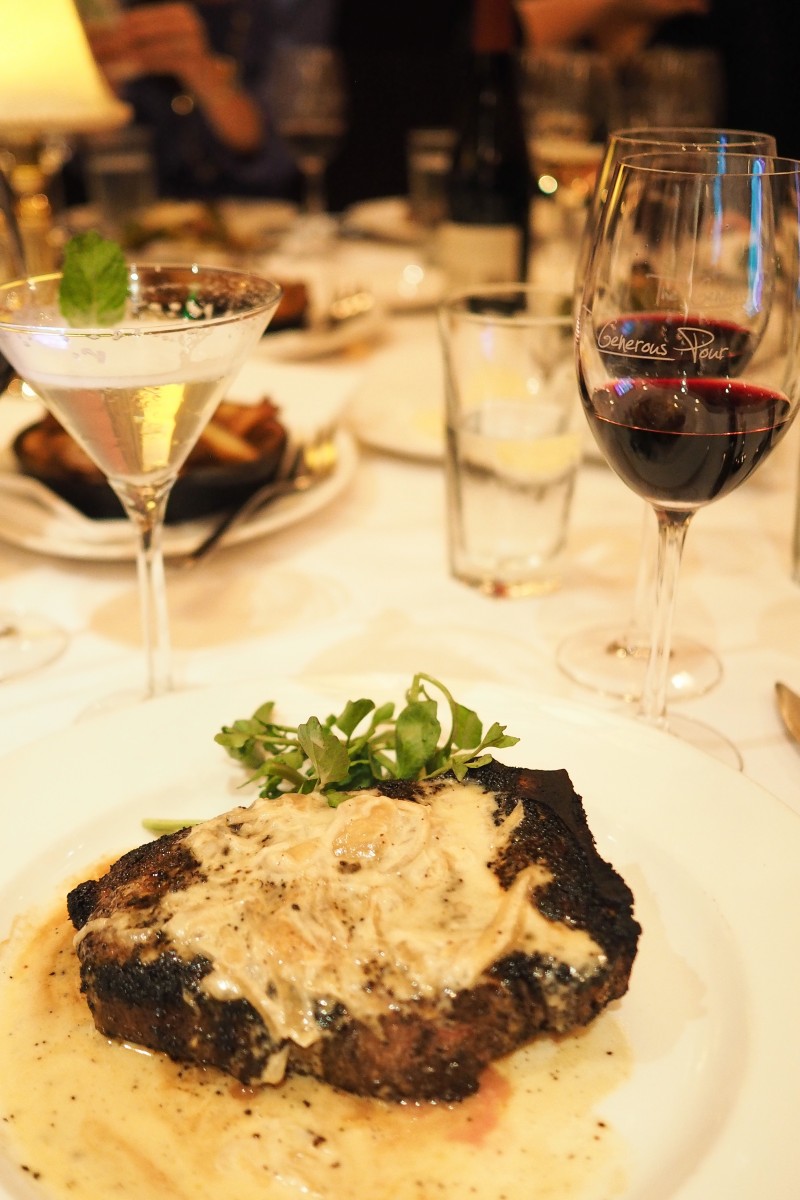 Other interesting facts:
· They hand make their mozzarella every 90 minutes.
· Their Sam's Mashed Potatoes are named after The Capital Grille's founder's son.
· Skilled Pastry Chefs arrive when the sun rises to make fresh desserts daily.
The Capital Grille at Pointe Orlando
Pointe Orlando, 9101 International Dr · (407) 370-4392
The Capital Grille at The Mall at Millenia
The Mall at Millenia, 4200 Conroy Rd · (407) 351-2210
THE CAPITAL GRILLE $150 GIFT CARD GIVEAWAY CONTEST
One entry per person, winner will be chosen randomly on Friday December 23,2016 at 5pm!
TO ENTER:
1. Subscribe to our E-mail Newsletter -TastyChomps Newsletter here
2. E-mail us the answers to the questions below to tastychomps@gmail.com:
a. Did you subscribe to the e-mail newsletter? Yes/No
b. What dishes would you like to try the most?
c. How often do they make their mozzarella at The Capital Grille?
d. Where was The Capital Grille founded?